New Veteran Narrow Heads for Statuesque Miniatures

These new heads from Statuesque Miniatures are specifically made for heroic scale minis not decked out in power armor – and right now they, along with some favorites from Statuesque, are 10% off.
Give your slight build heroic scale minis some character with these new heads. The set features a mix of sculpts with hats, glasses, different hairstyles and facial expressions, and one with a stogie.
 Heroic Scale Female Heads NARROW – Veterans – £4.25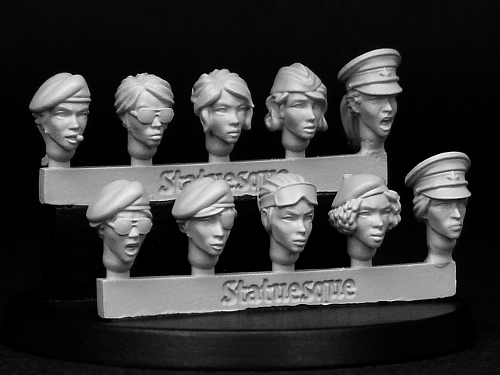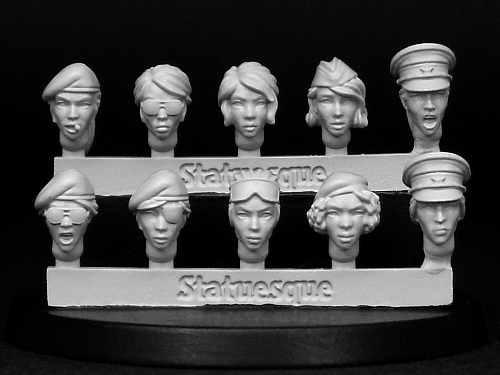 That's not all – here's a list of other items that are 10% off right now:
These offers will run until Sunday 6th of May, or while stocks last! So snag yours today!