STREAMING NOW – Dark Apocrypha "Serpent & the Blade"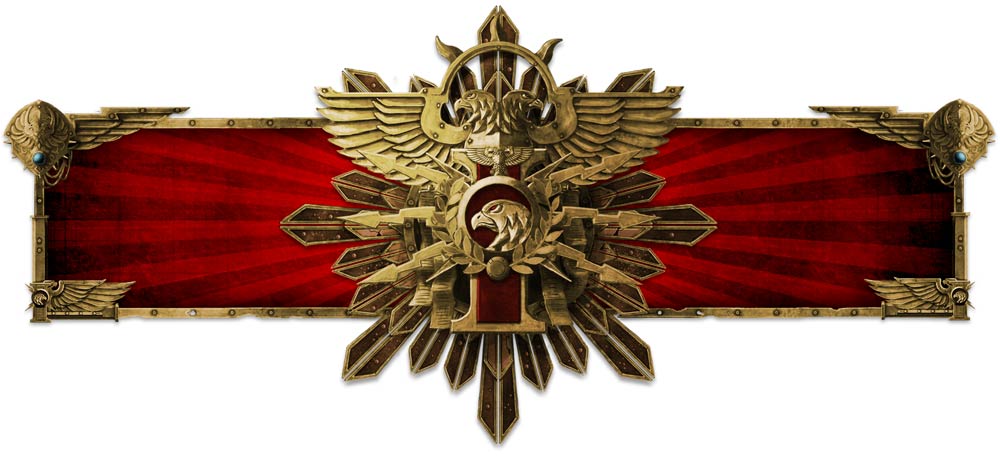 Deep in the heart of the Enigmus Sector the Emperor's Children have grown too bold.  The Adeptus Custodes strike with vengeance!
This week on Dark Apocrypha…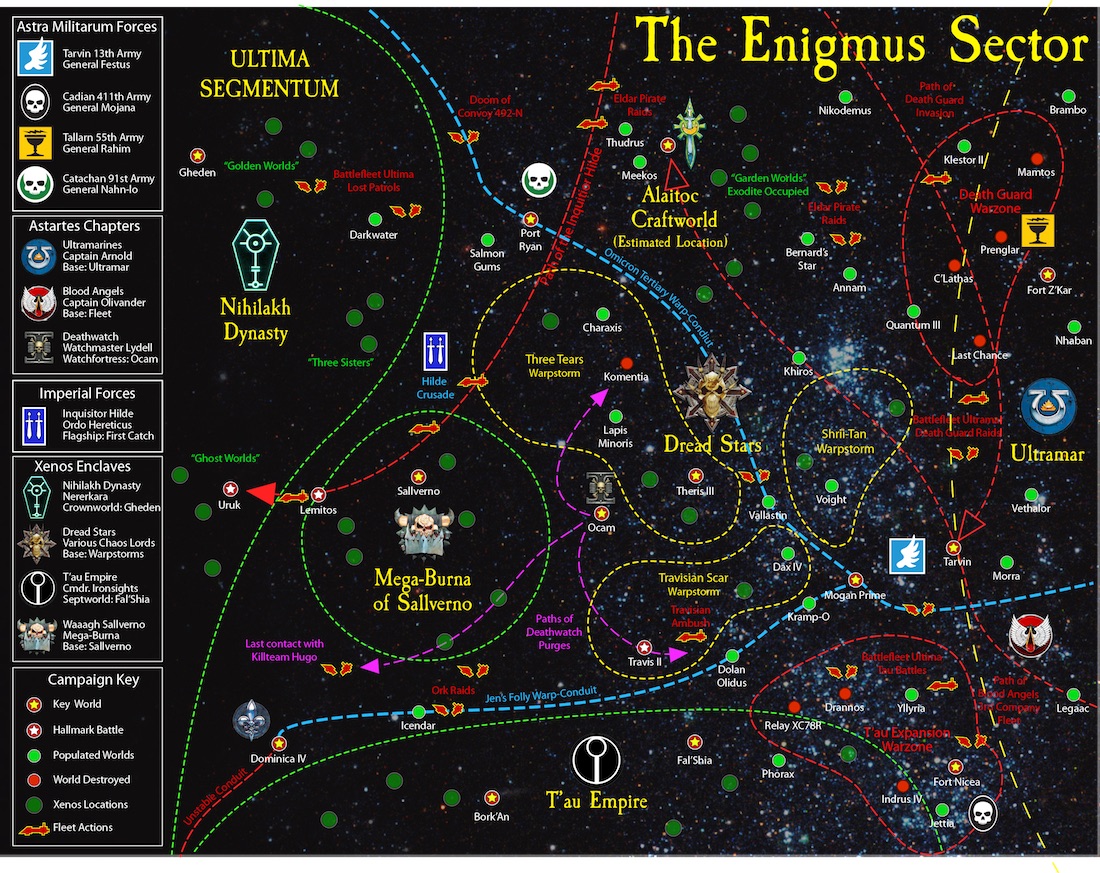 Welcome to the Enigmus Sector – the setting for Dark Apocrypha.
Twitch is the world's leading video platform and community for gamers. More than 45 million gamers gather every month on Twitch to broadcast, watch and chat about gaming. Twitch's video platform is the backbone of both live and on-demand distribution for the entire video game ecosystem.
Click Twitch logo (lower right) to join us on Twitch.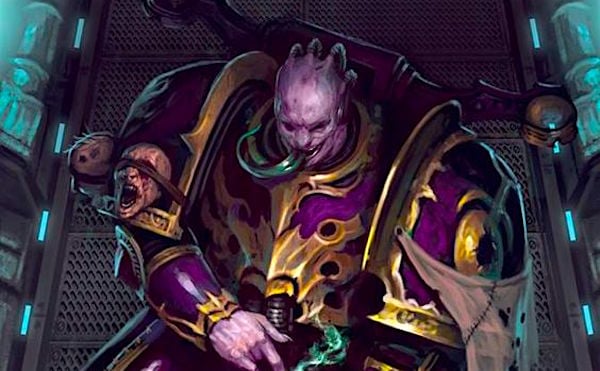 Emperor's Children
Subscribe to our newsletter!
Get Tabletop, RPG & Pop Culture news delivered directly to your inbox.
Lord Abraxas – 7
Sorcerer Lord Scorpius – 8
20x Choas cultists- 6
10 x Noise Marines – 12
10 x Noise Marines – 12
10 x Noise Marines – 12
Rhino-4
2x Spawn- 4
3x Obliterators- 10
PL-75 8/8 CP
Custodes & AM
Company Captain -3
Company Captain -3
Infantry Squad -3
Infantry Squad -3
Infantry Squad -3
SC on Dawn Eagle -9
Vexilius Praetor- 6
9x Custiondian Guard – 24
4x Vertus Praetors – 20
PL -77 6/6 CP 
BoLS Twitch Schedule
Come join us every week for all the games we can jam in. Here's the NEW schedule: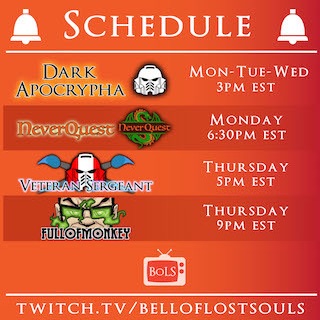 Everything's fully painted and we have an insane amount of giant armies… for tons of your favorite games just waiting for you to enjoy. We'll be playing competitive games, casual games, crazy narrative games and everything in between.
We invite you to come over today, follow our channel and enjoy the fun!