Deepkin Wave 2, Necromunda, D&D Classics, Cryx, Hellboy & Groot!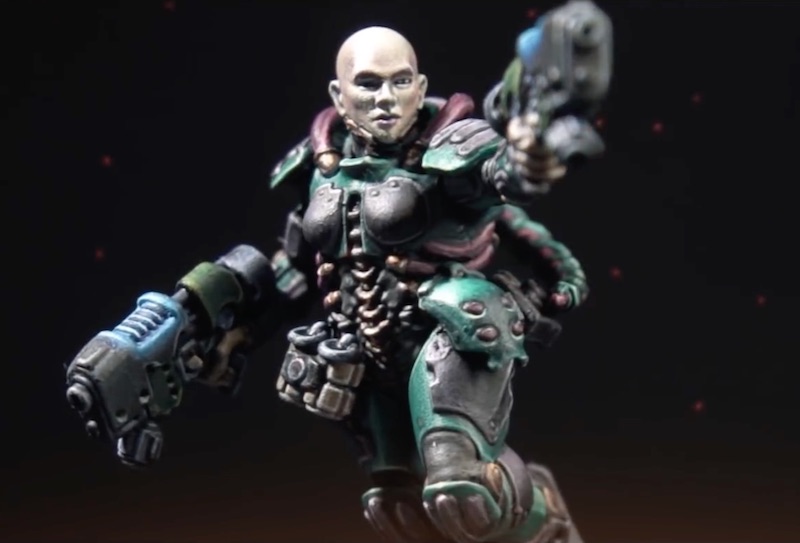 This weekend was busy gamers. We have Idoneth Keepkin Wave 2, Necromunda imminent, a D&D classic returns, Cryx pirates, Hellboy & I AM GROOT!
The Third Wave of the Deepkin surges forth next week, bringing with it the magic of the Isharann and some deadly new heroes that will drown your foes in the Ethersea.
Prepare yourself, not only are the Satyxis setting sail, they are joined by the bigger, beefier forces of the Cryx fleets this week. Get your Black Ogrun Belchers and Blighted Trollkin Marauders today.
The next wave of the Idoneth Deepkin are making a splash – Pre-orders for wave 2 are live now. Come see what heading your way!
Into the Unknown and Keep on the Borderlands might be two of the most renowned non-tpk-inducing D&D adventures out there. Revamped for 5th Edition, you can return once more to the Borderlands, or venture out to this part of D&D history for the first time thanks to Goodman Games' reprint of the classic adventures.
One of the best changes in the FAQ is one that few folks have been focusing on – the way 'Ignoring Wound' abilities work now. Let's chat about this change and why it's a welcome additio
The amazing self-taught sculptor from England brings the Flora Colossus to life in this time-lapse video.
Warhammer 40,000 captures the imagination with a backdrop rich with narrative possibilities. Little wonder then, that you'll find everything from novels to video games to a surprising number of fan animations telling stories in the grim darkness of the 41st milennium.
Get ready to join the BPRD, because Mantic is bringing Hellboy to the gaming table. Starting next week, you'll be able to back Hellboy: The Board Game.
~Onto the Nucromundatastic week!
Subscribe to our newsletter!
Get Tabletop, RPG & Pop Culture news delivered directly to your inbox.