Tabletop Podcast Review: April 22nd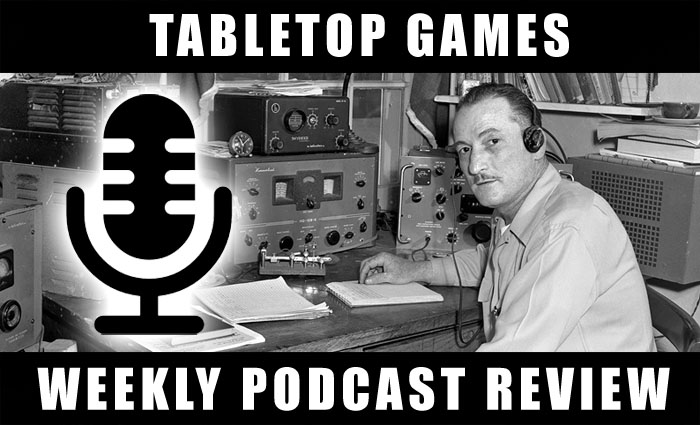 Hey everyone, Adam here for another week of tabletop podcast reviews! FAQs, FAQs & more FAQs!
Hey all, Adam here, from TFG Radio, for this week's reviews!  We have a lot of talk about the recent FAQ drop, Sea Elves, and more! So, let's get on with the reviews!
After Ullanor Episode 12.1 – The show is back with another episode looking at the book, A Thousand Sons. They go through there usual analysis of the book that you've come to expect from the duo. They give you excellent insight in to the characters, story, and possible motivations behind the actions contained in the book. If you're interested in the Thousand Sons, or even the Space Wolves, then give this a listen.
Battlehosts Episode 63 – A very helpful episode for the idea of  building a balanced list for your army. They go over the elements needed, or to at least think about, for a list that is more well rounded than specialized. This episode is extremely helpful for newer players to the game.
Chapter Tactics Episode 62 – This episode has Salty John, from TFG Radio, as a guest host. They talk about the recent 40K meta and the viability of 40K going to a pro level.
Signals from the Frontline – Always a good listen for new and rumors on 40K
Also Out This Week
Age of the Hammer Episode 35 (AoS)
Battlebrothers of the GWCA Episode 9 (40K)
Battledriven Season 3 Episode 2 (Warmachine)
Beast Coast Episode 2 (40K)
Best General Episode 24 (40K)
Caledonian Deathwatch Radio Episode 63 (40K)
Subscribe to our newsletter!
Get Tabletop, RPG & Pop Culture news delivered directly to your inbox.
Chain Attack Season 2 Episode 96 (Warmachine)
Combatphase Episode 239 (40K)
Exterminatus Episode 34 (40K)
Eye of Horus Adepticon Special (30K)
Facehammer Episode 53 (AoS)
Facing the Grey Tide Episode 66 (40K)
Flying Monkeys Episode 24 (40K)
Forge the Narrative Episode 234 (40K)
Heelanhammer Episode 179 (AoS)
Heroic Intervention Episode 63 (40K)
Imperial Truth Episode 89 (30K)
Inches & Cubes  Season 2 Episode 15 (40K)
Life After the Cover Save Episode 222 (40K)
Long War Episode 145 (40K)
Mayacast Episode 177 (Infinity)
Meta Episode 7 (Warmachine)
Mob Rules Episode 74 – (40K)
MoM Episode 339 (Warmachine)
Mynock Squadron Episode 115 (X-Wing)
Ohiohammer Episode 249 (KoW)
Ohiohammer Episode 250 (KoW)
Radio Free Isstvan Episode 99 (30K)
Sons of Heresy Season 2 Episode 4 (30K)
Splintermind Episode 46 (40K/Dark Eldar)
Tactical Tips Episode 7 (Warmachine)
TFG Radio Bonus Episode 6 (40K)
Veteran Gamers Reenlisted Episode 37 (40K)
Veteran Gamers Reenlisted Broadside Bash Day 1 (40K)
As always, check out our blog, at TFG Radio, and give the podcast a listen. We talk 40K mainly but delve into other game systems. This week Adam, John, and Danny come together to talk about the big FAQ release. They go over some of the standouts of the FAQ, and talk about how it affects different armies, the meta, and new questions that have sprung up. Give it a listen!
Have a different opinion or did I miss one of your favorite podcasts? Post in the comments below or email me at [email protected] and let me know!