There is a game from CMON Games, they call Rising Sun. And it's been praised by many a gamer. And heck, I know I'm one.
Rising sun is a competitive area control game with card drafting and battle mechanics set in a feudal Japan setting. Rising Sun comes from the same designer, studio, and artist as the wildly popular game, Blood Rage. But while Blood Rage claims to have been influenced by games like Risk, the designers claim Rising sun takes most of its influence from Diplomacy.
Each player can begin their turn by forming alliances with other players. Alliances grant both players in the alliance bonuses if they form a political mandate. This also allows the players to cooperatively control regions together without conflict.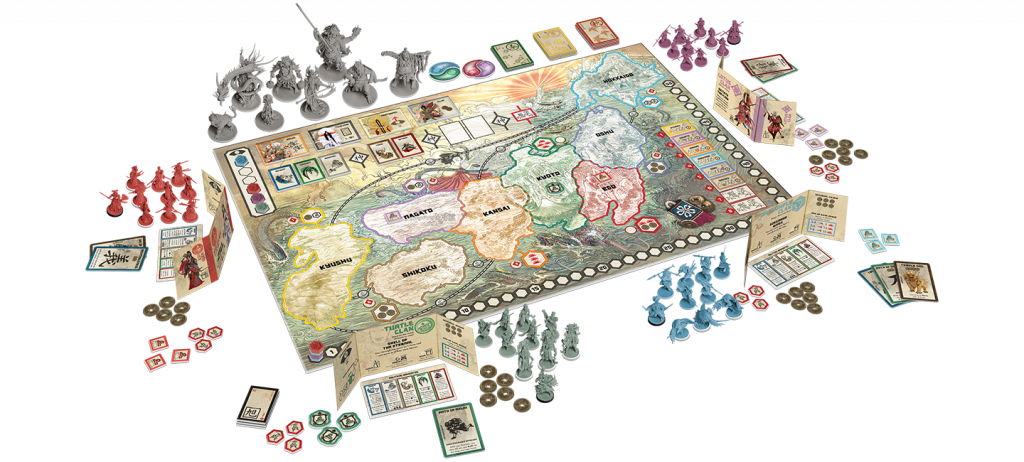 The game ends after 3 seasons: Spring, Summer, and Autumn. After each season, victory points are gained for each controlled region and through victorious conflicts. Conflicts are not fought only between the clans but with the mythical monsters which roam the lands as well.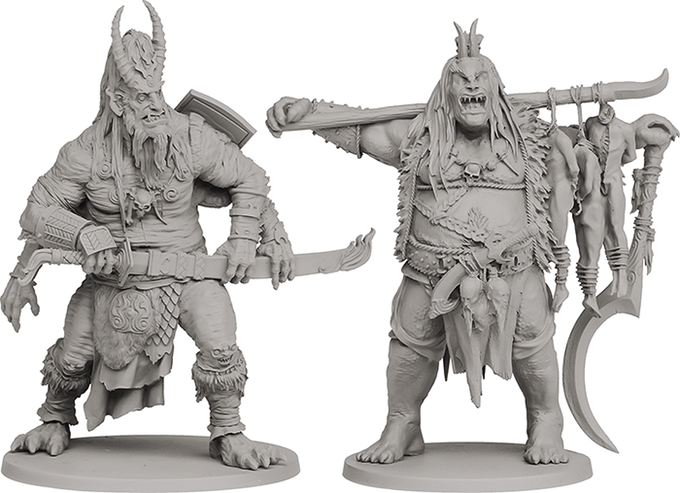 Once Winter lands, the scoring begins and players tally their victory points. Whichever player has gained the most victory points becomes ruling Shogun of the land of the Rising Sun!
via CMON
Rising Sun –
$99.99

– Available Now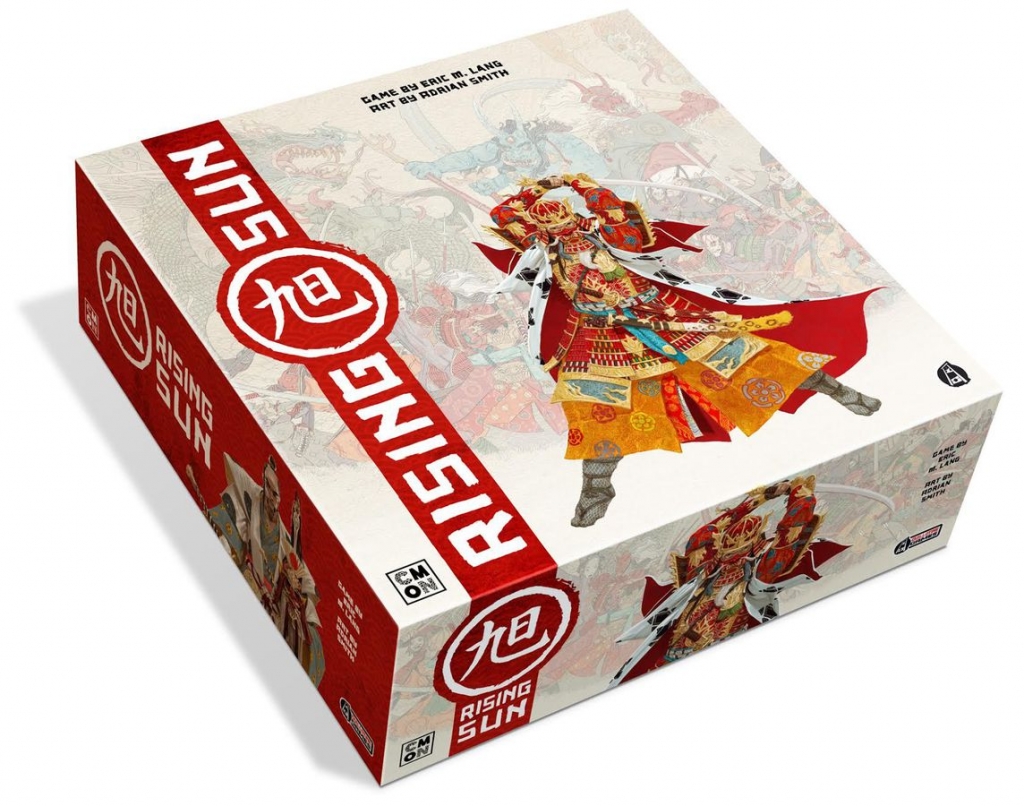 Rising Sun is a board game for 3 to 5 players set in legendary feudal Japan. As the Kami descend from the heavens to reshape the land in their image, it is up to each player to lead their clan to victory. Use politics to further your cause, negotiate to seek the most profitable alliances, worship the Kami to gain their favor, recruit monsters out of legend to bolster your forces, and use your resources wisely to be victorious in battle. Created by acclaimed designer Eric M. Lang, Rising Sun reunites the same creative forces responsible for the smash hit Blood Rage, with stunning artwork by Adrian Smith and intricate miniatures sculpted under the direction of Mike McVey.

CONTENTS

1 Main Board (Map of Japan)
7 God Tiles
30 Coins
5 Clan Screens
10 Colored Clan Tokens
5 Clan Alliance Tokens
30 Bushi (Samurai) Figures (6 Per Clan)
15 Shinto (Monk) Figures (3 Per Clan)
5 Daimyo (Warlord) Figures (1 Per Clan)
8 Monster Figures
20 Strongholds Tokens (4 Per Clan)
9 Political Mandate Cards
24 War Tokens
8 Numbered War Tokens
5 Two-Sided Reference Tiles
1 Rulebook
3 – 5 Players
90 – 120 Minutes
Ages 14+
Thanks for watching!