ToyLand: Gentle Giant Proves Not all Heroes Have to be Gritty

 Gentle Giants' new line, Mini Heroes, reduces the scale and price point of their fun
Animated Marvel
hero statues. If you really wanted one for your collection, but couldn't justify the price tag – these cute, little maquettes are for you.
These are made of high-grade PVC rather than resin, and they come with a themed window box for easy display. Just because they're smaller doesn't mean there's less care put into them. You can expect the same quality and attention to detail in these as you get in the company's larger format statues.
The first wave is out this month. They're adorable…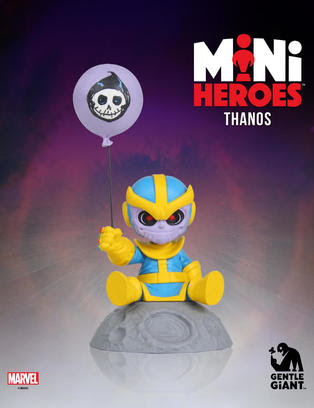 Thanos – $12.99
Start your collection with the love-starved "Mad Titan" himself, Thanos! This animated design of Death's suitor is inspired by artwork found in the pages and covers of Marvel Comics. With balloon in hand, and sitting on a conquered moon, this Thanos pines for his unrequited love and plans his universal conquest.
Deadpool – $12.99
Deadpool is also known as "the Merc with the Mouth," but sometimes that mouth can get him into trouble.  It just goes to show you that some days you are the hunter… and some days you are the target!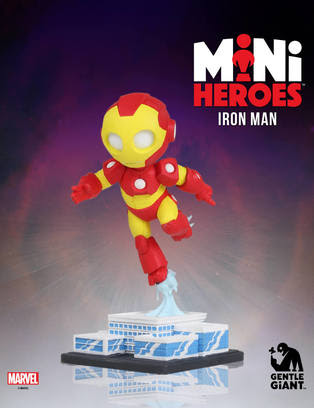 Iron Man – $12.99
Subscribe to our newsletter!
Get Tabletop, RPG & Pop Culture news delivered directly to your inbox.
This animated design of the Iron Avenger has Tony Stark, aka The Invincible Iron Man, blasting off to adventure and to save the world once again!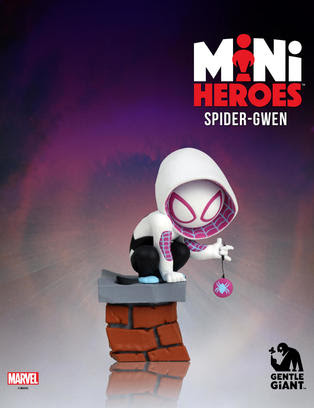 Spider Gwen – $12.99
Passing the time while practicing her yo-yo, this adorable, fan-favorite character is a playful take on Gwen Stacey suited up as Spider-Gwen!
Hopefully, there will be a version of the 
Punisher
, and 
Groot and Rocket
statues in the next waves. If your favorite isn't here, what are you hoping to see in the next wave?