ToyLand: New 'Animated' Statues from Gentle Giant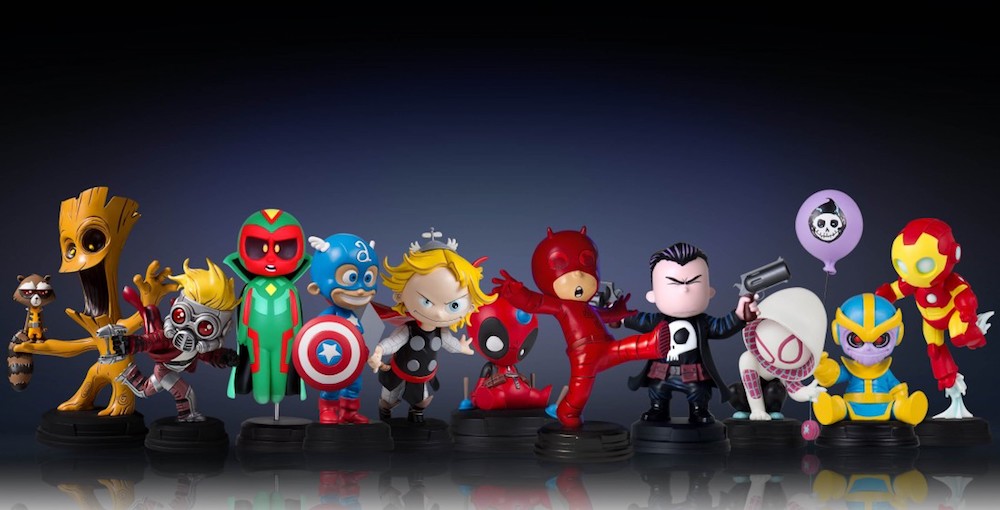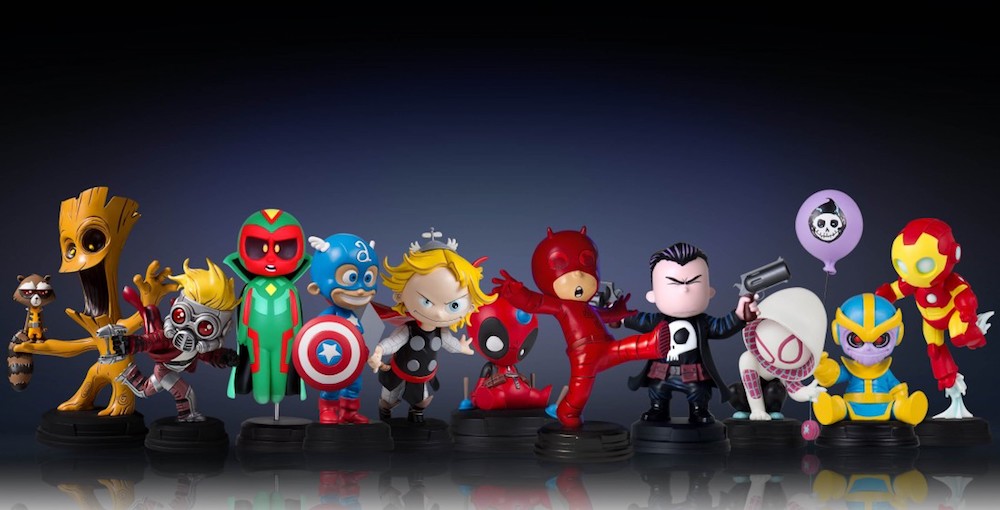 Add some whimsy and goofiness to your collection with these statues.
Looking to add something different and fun to your collection? Check out these Marvel statues from Gentle Giant. Each is statue is digitally sculpted then hand-cast, hand-painted, and hand-numbered with a limited edition certificate of authenticity. They are all 4.75″ tall.
The Kid Without Fear…well… maybe a LITTLE bit of fear, joins the Gentle Giant Ltd. Marvel Animated Statue series. Daredevil will be the 13th character in our popular and adorable Marvel animated statue line. The blind acrobat crime fighter is clearly still learning the ropes in this statue, inspired by the month long variant cover event that helped birth these statues.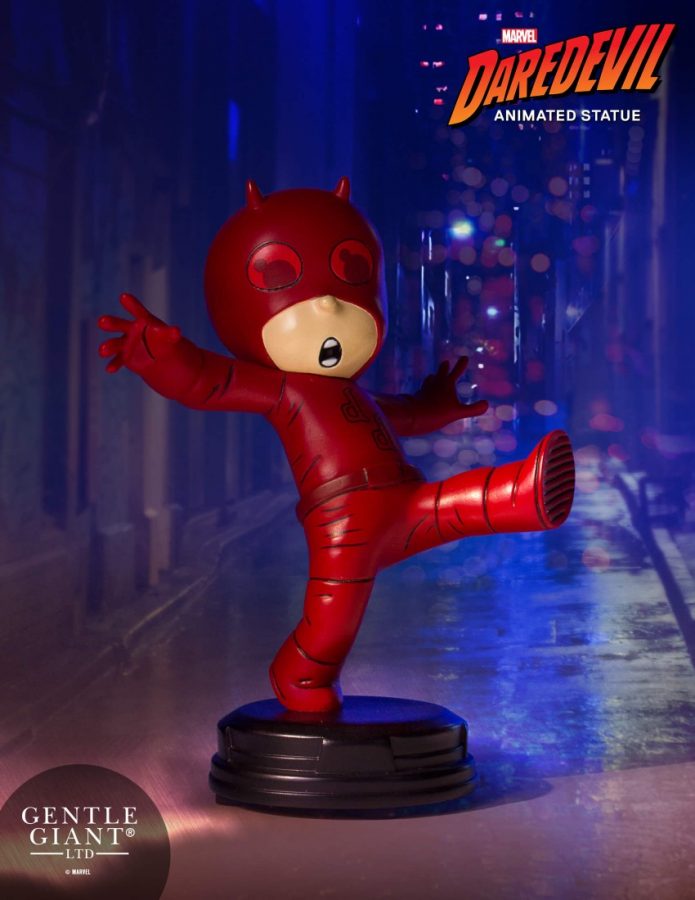 With his beanie propeller helmet, flowing cape, and wielding Mjölnir, this tiny god of thunder is rushing into action alongside his Avengers teammates!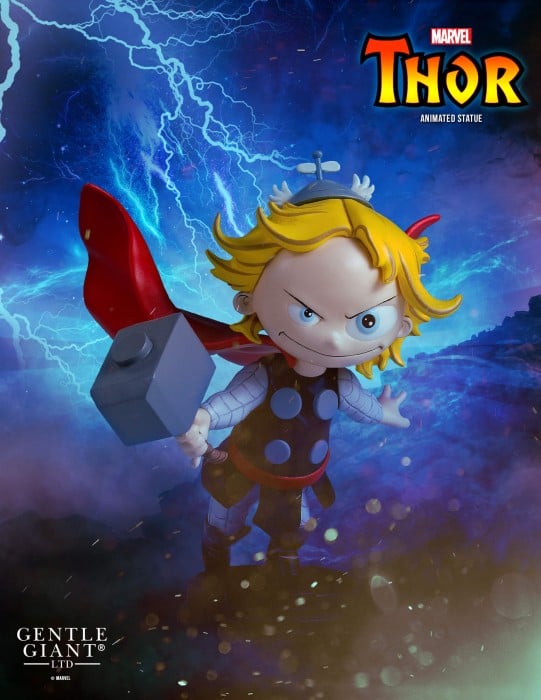 Some things in the Universe just belong together: peanut butter and jelly, biscuits and gravy AND Rocket and Groot! The Marvel Universe's favorite dynamic duo come to life in a most animated way.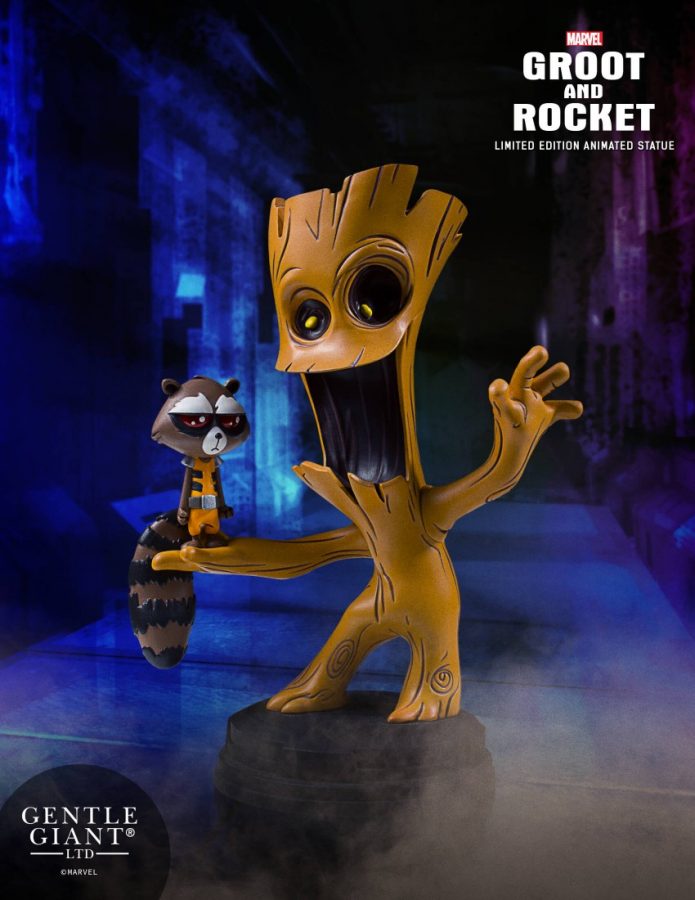 Subscribe to our newsletter!
Get Tabletop, RPG & Pop Culture news delivered directly to your inbox.
Frank Castle is easily one of the most hard core, violent, dangerous vigilante characters of the Marvel Universe. But, THIS version of Frank is easily the cutest! The Punisher stands, pistols drawn and (somewhat) at the ready, determined to bring swift justice to any evil that would cross his path.