ToyLand: It Would be a Mis-Stake To Miss Out on this New Blade Fig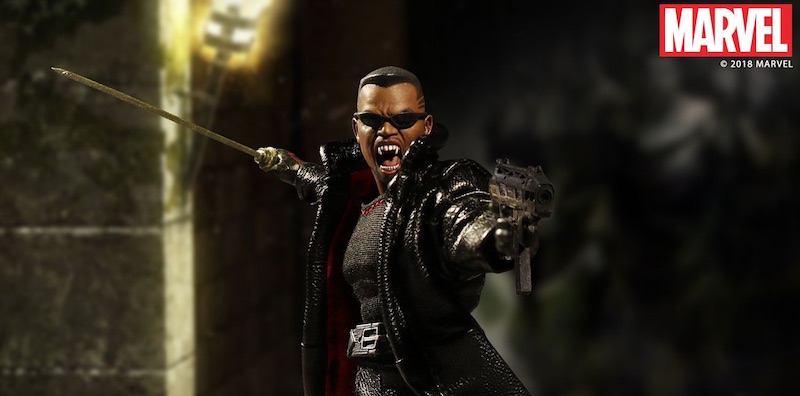 This 1:12 scale Blade comes with everything needed to take down a coven of vampires – including his signature trench, 2 pairs of sunglasses, and a pair of fangs.

This fig comes with a lot given its price tag. The clothing isn't sculpted – the shirt, trench, and pants are all made of fabric. It comes with 2 head sculpts that are both well detailed and feature Eric Brook's famous haircut and tattoos; one with a scowl, the other has bared fangs for a more aggressive look. The Daywalker has every weapon he needs from his signature sword to a submachine gun with removable magazines.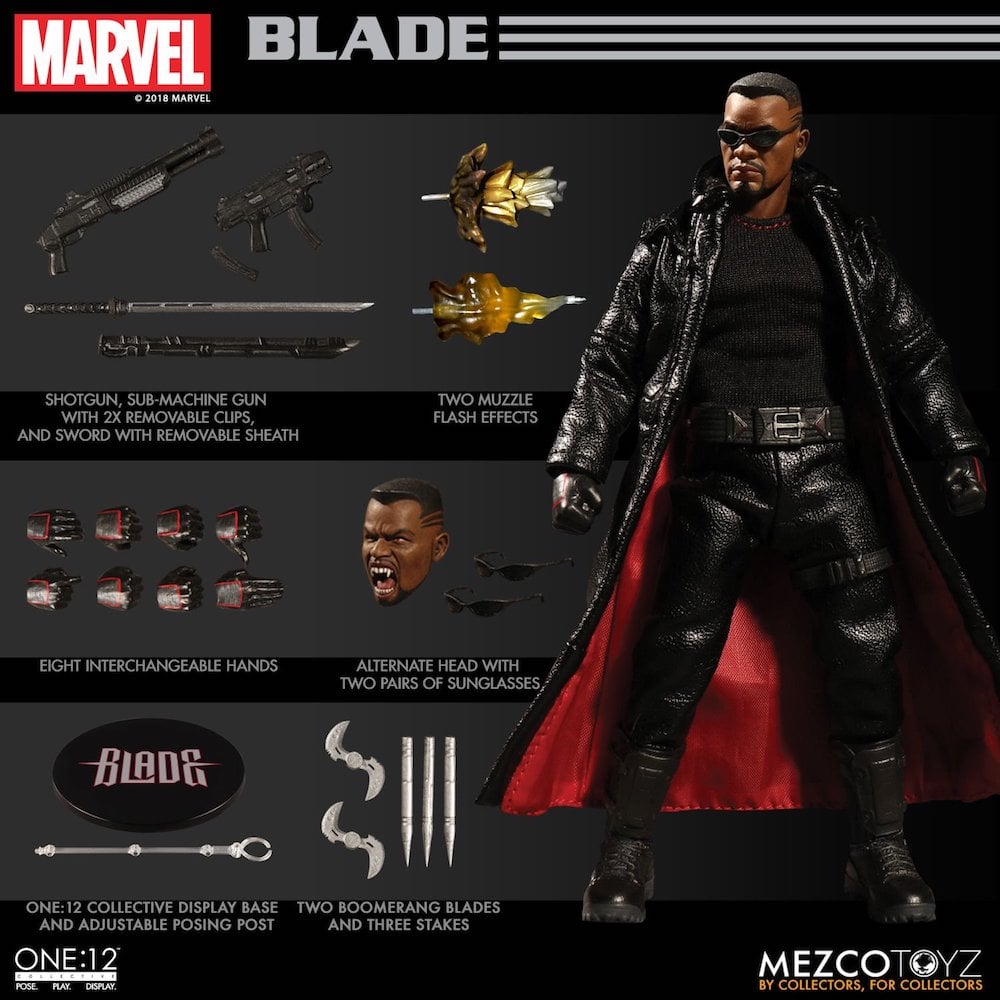 Blade – $80.00 (Pre-Order)
One:12 Collective body with over 30 points of articulation
Two (2) head portraits
Hand painted authentic detailing
Approximately 16 cm tall
Eight (8) interchangeable hands

One (1) pair of fists (L&R)
One (1) pair of sword-holding hands (L&R)
One (1) stake holding hand (L)
One (1) gun holding hand (R)
One (1) pair of posing hands (L&R)
Costume & Accessories:
Tailored trench coat with integrated wire for dynamic posing (removable)
Three-quarter sleeve t-shirt
Motorcycle pants
Belt (removable) with throwing blade sheath harness
Thigh harness for stakes
Work boots
1 customized submachine gun with 2 removable magazines
1 customized shotgun with pump action movement
1 sword with removable magnetic sheath
2 folding throwing blades
3 stakes
2 pairs of removable sunglasses
1 blast gun effect
1 firing gun effect