The focus is on the Daughters of Khaine in the this preview from Games Workshop. Plus we get a tease about Realm-Specific Artefacts of Power!
When the Daughters of Khaine jumped on the scene they brought a lot of new lore with them. Oh, and one of the deadliest battleline units in the game: Witch Aelves! Stack a few easy-to-add buffs on a brick of 30 and watch them tear through anything on the tabletop.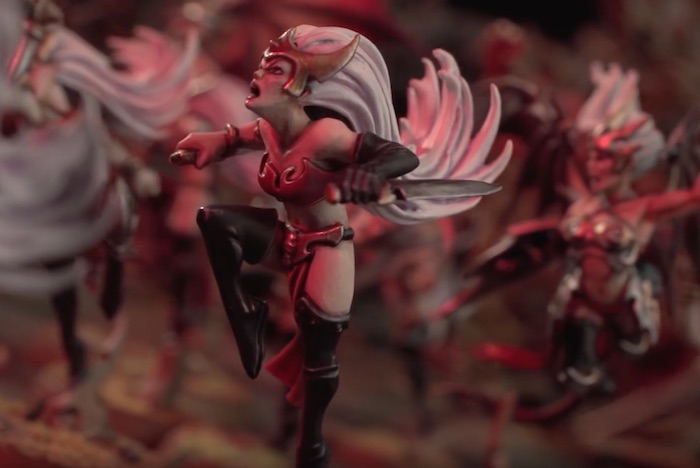 Aside from that, they also brought Morathi, the Shadow Queen back with a vengeance. She's got a fantastic new model and some rules that make her tough-as-nails to boot.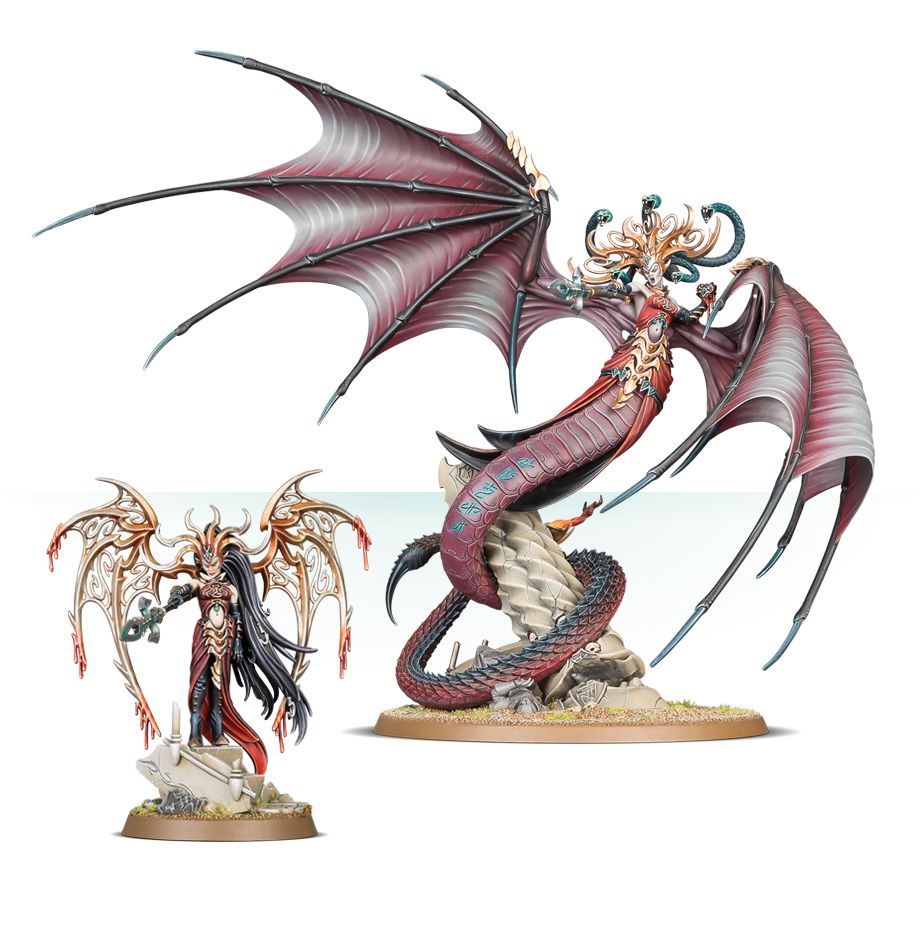 So what's coming for them in the new edition?
"The Daughters of Khaine are bloodthirsty fanatics who worship the aelven God of Murder, Khaine. From humble origins in Ulgu, they have grown to a major power amidst the forces of Order – their frenzied warriors have proven invaluable in the battle against Chaos, and while their allegiances are unclear, their hatred of the Ruinous Powers is beyond question."
For the Daughters of Khaine, they have the benefit of having a Battletome that was already designed with the next edition in mind. They are primed to take advantage of new changes to the rules – like the new "Look Out, Sir!" rule: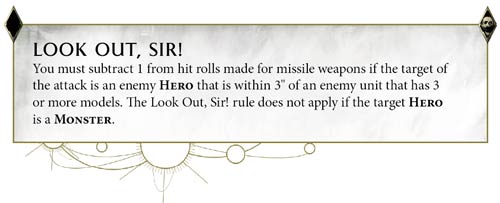 You're going to want to run your Witch Hags close to your Witch Aelves anyways for the unit buffs – this is just icing on a very deadly cake. Remember that those same characters will also benefit from the new Command Points system. When a non-general Slaughter Queen drops her Command Ability something is going to die: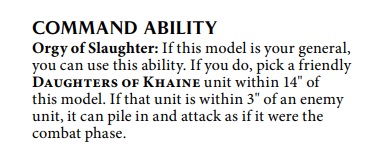 And let's not discount the new Magic Rules either – the 30″ range of Unbind is really going to make units that are fast like the Doomfire Warlocks a head-ache for enemy spells.
So while the Daughters of Khaine might not have gotten a ton of direct upgrades with the new edition that's mostly because they were already built with it in mind. Their new Battletome is evidence of that.
New Realm Specific Artefacts of Power
Games Workshop also teased that along with the Realms each having an impact on the spells your Wizards have access to, each Realm is going to have new Artefacts of Power like these two: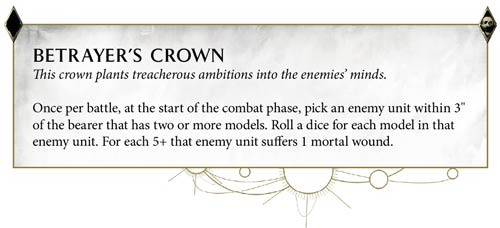 The Betrayer's Crown is going to be a great way to deal with Horde units. It's only a once per battle ability but it can cause some major shrinkage on a block of units. You get to roll a die for each model in a unit and on a 5+ that unit takes a mortal wound.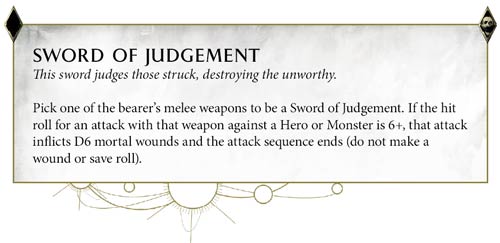 The Sword of Judgement swings the pendulum in the other direction – it's a character killer. You can swap out one of your weapons to the Sword of Judgement and when you hit with that weapon, on a 6+, the attack causes D6 mortal wounds without needing to confirm a wound roll and there are no saves allowed! I know that's one option I'll be on the look out for, mostly to avoid facing with my own characters.
Age of Sigmar 2.0 is coming in June – are you ready for battle!?