Warhammer: Age of Sigmar is getting a new edition next month and all the armies are getting their time under the spotlight. Today it's all about the Beast of Chaos – Bring on the Brayherds!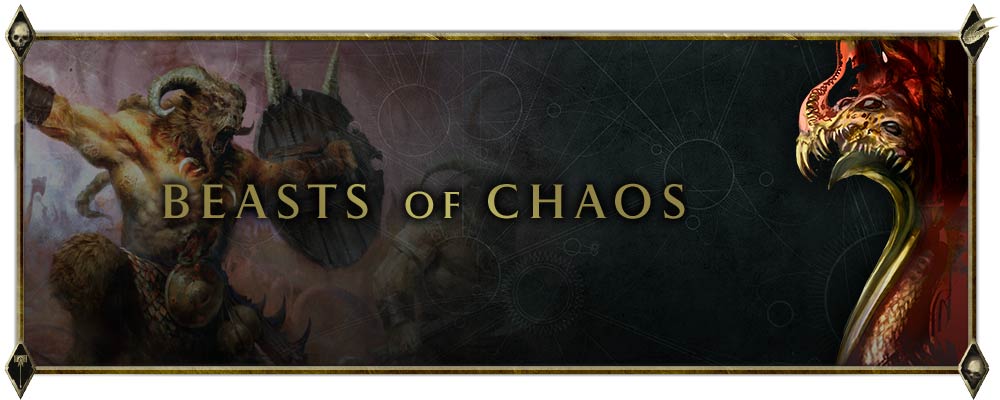 Driven back during the Storm of Sigmar, vast tribes of these creatures – known collectively as the beasts of Chaos – now descend once more to the Mortal Realms as gigantic, mutated beasts shamble alongside teeming hordes of muscular, furious gor. Their aim? To destroy all traces of civilisation and drown the realms in pure, anarchic Chaos.
The Beastmen have a lot to offer in the new edition. Their Bray-Shamans are strong utility casters and doubly so when they are around their Herdstones. The new rules for Unbinding spells out to 30″ works wonders with their bonuses from the stone. Plus they make for handy casters for those new Endless Spell – who doesn't want a few army buffs to help move faster or defend against shooting better?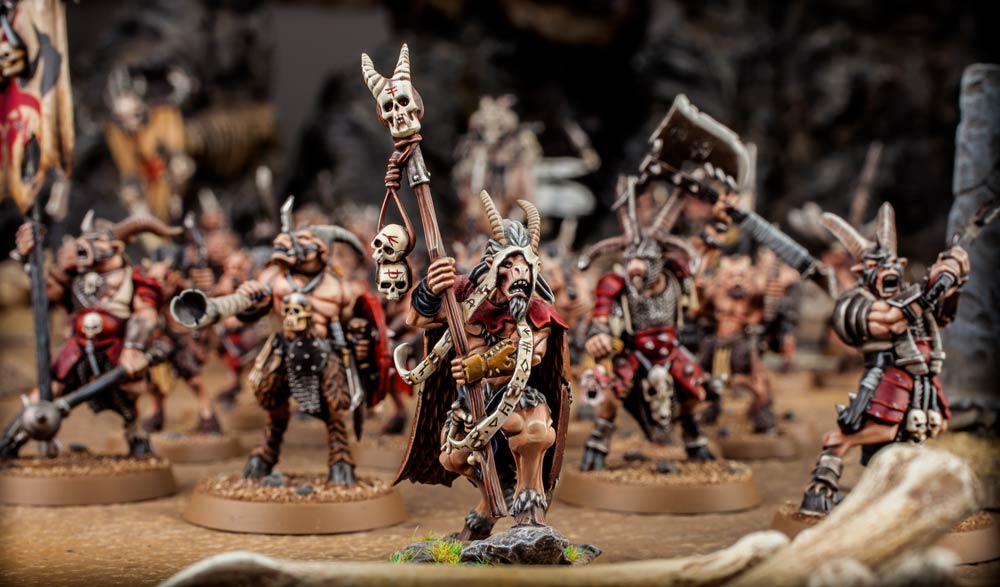 Great Bray-Shamans have had some tweaks in the new edition. Savage Dominion has been replaced with a new spell: Devolve.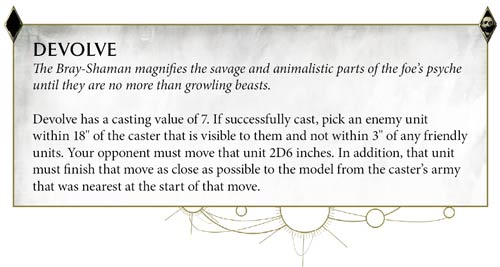 Pretty much any time you can mess with your opponent's movement – especially out of sequence – you should take note. If you can get this spell cast, you'll be able to pull units out of position. You could go for a unit of infantry that was sitting on an objective you wanted, a powerful cavalry unit that you can now charge first, or maybe even an enemy character that can be picked-off now. The tactical flexibility of this spell should not be underestimated.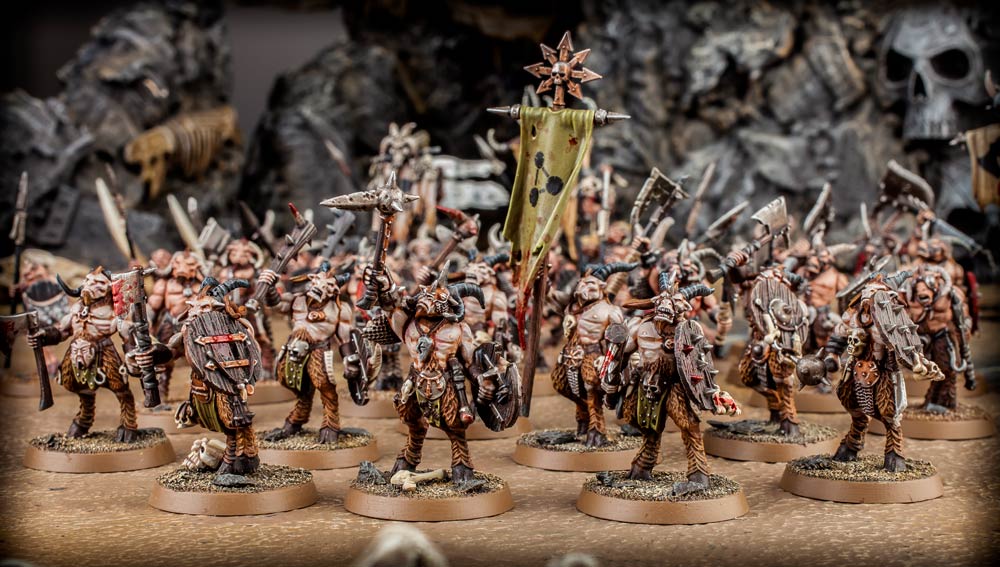 Brayherd Ambush will allow you to deploy some of your fast-moving units closer to those pesky ranged units. With the shooting changes, this works great with Tuskgor Chariots as they have the durability and speed to get stuck in quick and prevent those units from shooting your squishier targets.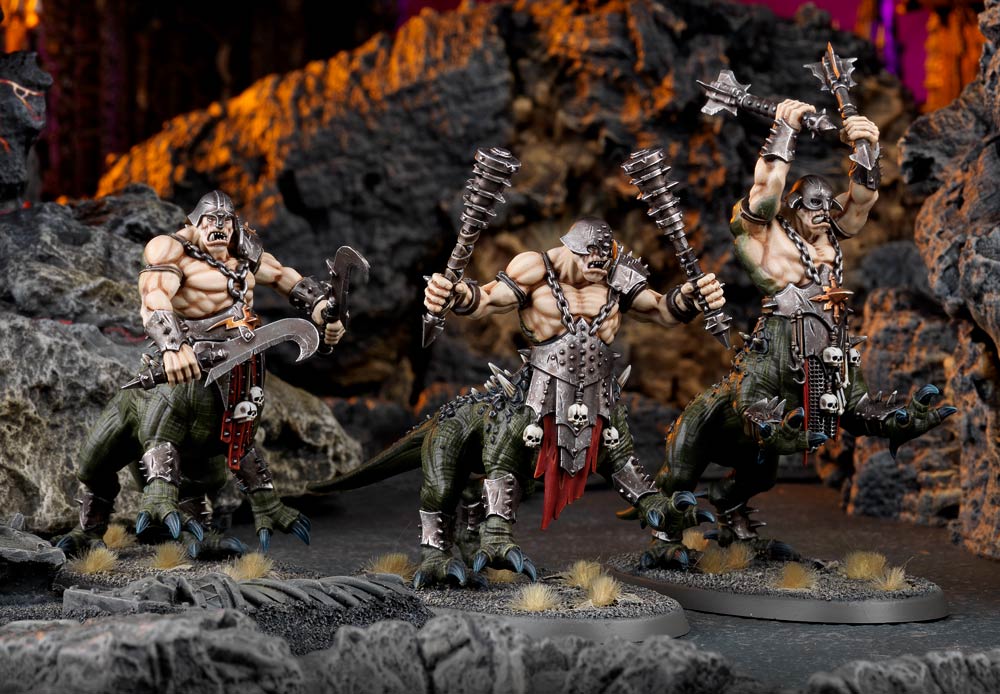 What about the Warherds and Thunderscorn? You'll be glad to know that several key units have seen some big points reductions in the upcoming General's Handbook, with Bullgors, the Cygor and Dragon Ogors all having seen cuts. These guys are available as allies to many Chaos forces, and well worth considering.
That's right folks, point reductions for some of the most criminally underused units in the game. I really wanted to run some Dragon Ogors before – hopefully with the points drop they are going to be worth taking.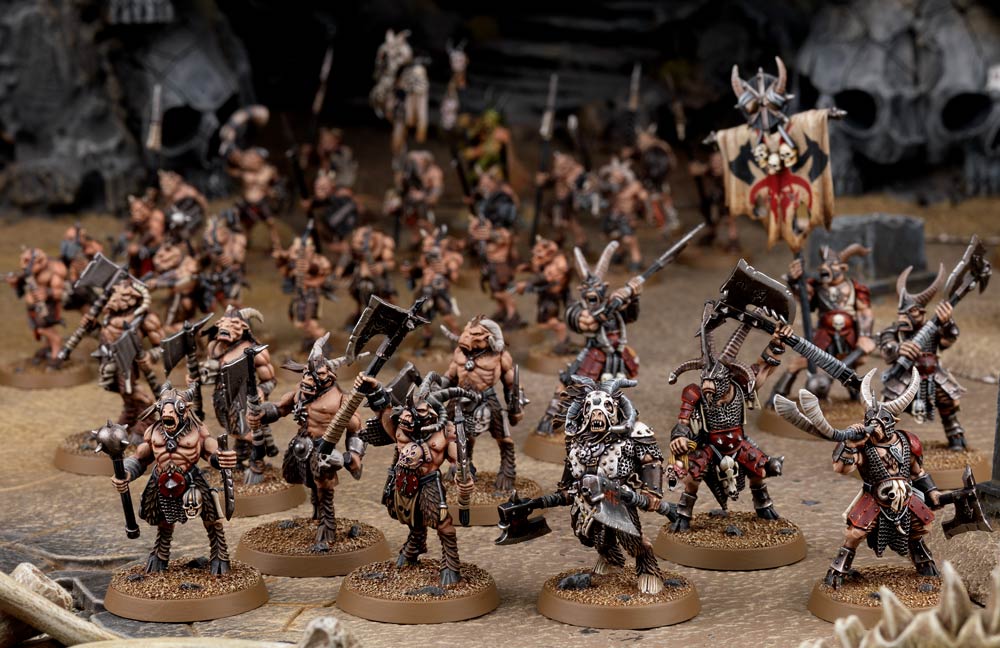 The Beast of Chaos are getting ready for AoS 2.0 – are you? June is going to be an interesting month!