FFG: Star Wars LEGION: Boba Fett & Scout Troopers Unveiled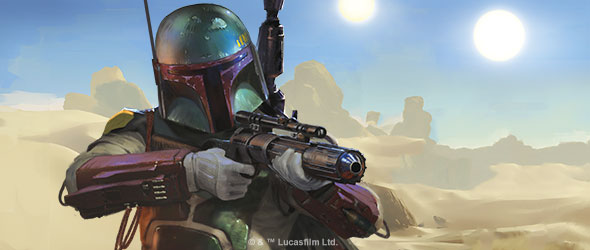 HALT! Check out the two latest kits coming to Star Wars LEGION. Boba-Fett and some quick and sneaky Imperial Scout Troopers.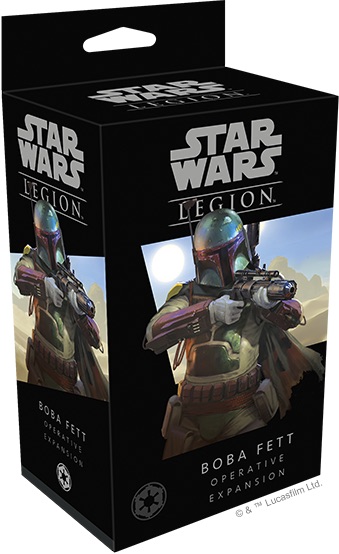 As evidenced by his tracking Han Solo and the Millenium Falcon to Bespin in The Empire Strikes Back, Boba Fett is a cunning bounty hunter who considers all the angles. He's also a formidable warrior, with his intimidating Mandalorian armor concealing an assortment of deadly weaponry. Working best on his own, Boba Fett is just as lethal as any squad of Stormtroopers and this Operative Expansion lets you bring Fett's many skills to your Star Wars: Legion battles.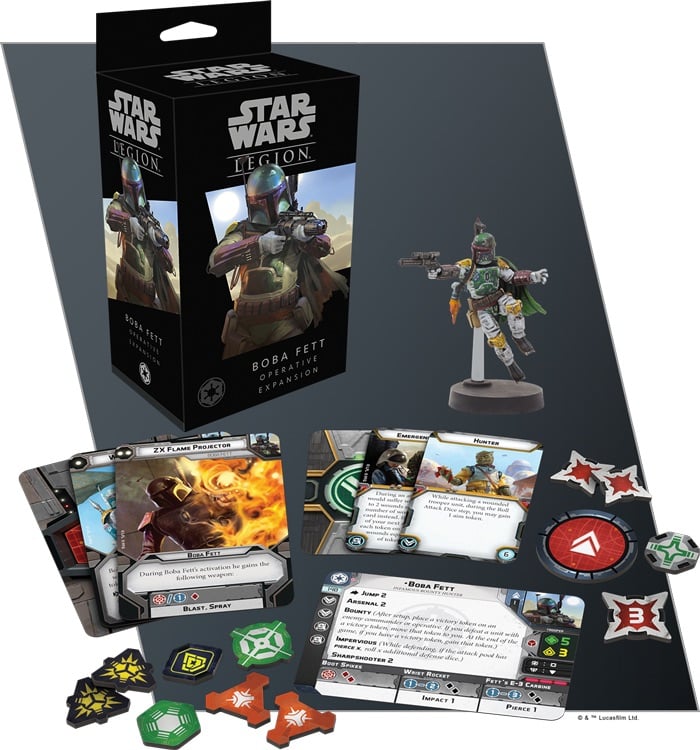 As the game's first operative, the Boba Fett Operative Expansion includes everything you need to add the galaxy's best bounty hunter to your Imperial army. A single unpainted, easily-assembled miniature depicts Boba Fett taking flight in search of his next quarry. Meanwhile, three command cards let you tap into the many dirty tricks Fett has hidden in his Mandalorian armor, and three upgrade cards give you even more tools to equip Boba Fett or another unit for battle.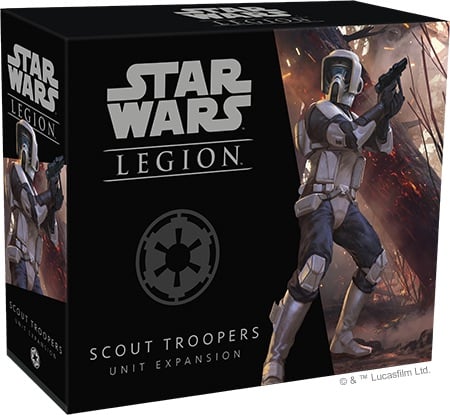 Stormtroopers may form the bulk of the Galactic Empire's infantry forces, but sometimes more elite troopers are needed to secure key positions and pave the way for other Imperial forces. Scout Troopers meet this need. These soldiers are capable of both working in large groups and smaller teams, their specialized training making them particularly dangerous.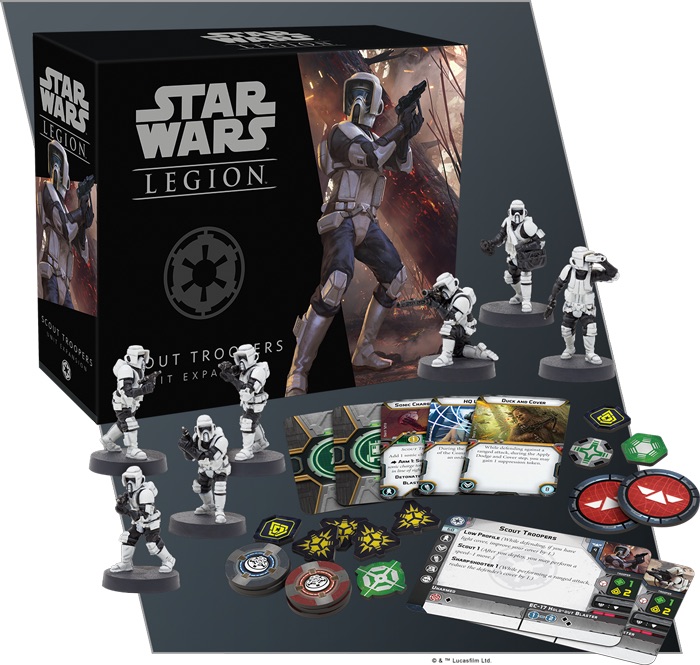 Within the Scout Troopers Unit Expansion, you'll find a squad of seven unpainted, easily assembled Scout Trooper miniatures that can be used to field two different special forces units: a standard squad or a two-miniature strike team. Additionally, the five upgrade cards included with this expansion can be added to the Scout Troopers or another unit, giving you more options for outfitting your Star Wars: Legion armies.
Subscribe to our newsletter!
Get Tabletop, RPG & Pop Culture news delivered directly to your inbox.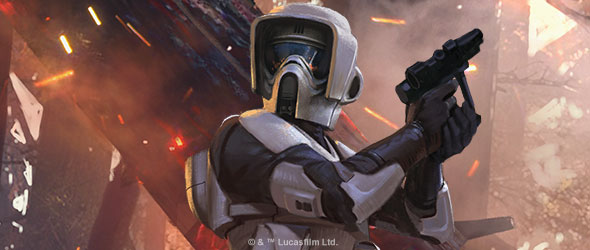 ~It's great to see FFG kicking out the new LEGION units at a faster pace!