Geekery: 'Mission: Impossible -Fallout' is Made for Action Movie Fans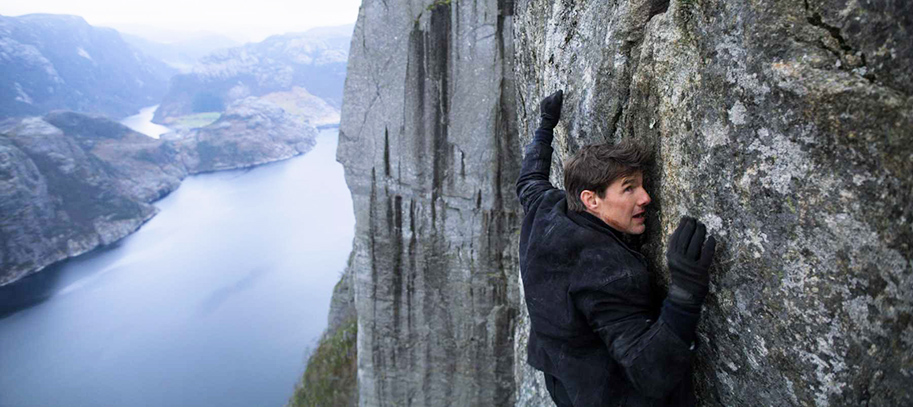 If you're looking for action that doesn't involve super heroes or venturing to a far away galaxy – this is your summer movie. The latest Mission: Impossible has all of the insane stunts and chases your heart desires.
With the sheer amount of press they get, it's easy to forget that comic book and Star Wars movies aren't the only movies being released this summer. Tom Cruise, Henry Cavill's mustache, and the IMF team (Alec Baldwin, Simon Pegg, Ving Rhames) are bringing us a traditional action spy thriller with Mission: Impossible – Fallout.
The story isn't terribly creative – the mission goes horribly wrong, the IMF has to course correct while trying to figure out what the hell is going on and fighting bad guys. That's not exactly why we go to see these, though. The franchise has built a name on insane action sequences that are mainly done in camera with practical effects – and this one is no different. It has crazy jumps, fights in tight quarters, car chases, underwater escapes, and more.
While I'm not a giant Cruise fan, it's nice that someone beyond Reeves is carrying the traditional action movie torch. While playing with super and force powers can be really fun, action movies like Mission: Impossible, John Wick, and Atomic Blonde have something that the CG scenes will never have: the feeling of real danger. Those "holy crap, they actually did that" moments. That pulse racing, out of breath, stumbling in exhaustion that CG doesn't do. The human element.
For that I'll buy a ticket to see this on the big screen.
Mission: Impossible – Fallout hits theaters July 27th.