GW: Warhammer Fantasy Meets Age of Sigmar

Classic Armies of the Old World return to stake their claim in Age of Sigmar. Games Workshop now has rules out for the Dark Elves and more on the way!
Warhammer Legends is an updated set of rules for classic units. The Dark Elves are the first Army to get the Legends treatment. They have a new PDF available from GW for free.
via Warhammer Community
Every Citadel miniature is great, a unique piece of the ever-evolving narrative of Warhammer. It is, then, an unfortunate truth that we can't continue to sell and support every model we've ever made, indefinitely. As we make new models, and new books to explore their background and rules, we have to stop producing and featuring some older models. But just like many of you, we still treasure our collections of older Citadel miniatures, and we still want to be able to use them in games and forge glorious narratives on the tabletop! This is where Warhammer Legends comes in. Warhammer Legends is a great home for these miniatures, giving us somewhere to publish rules to allow you to keep playing with your older miniatures.

The rules presented here are designed to be definitive, and will only be updated when we change the core mechanics of Warhammer Age of Sigmar. This means that Legends units are not designed for matched play (as they won't, for example, have yearly points updates).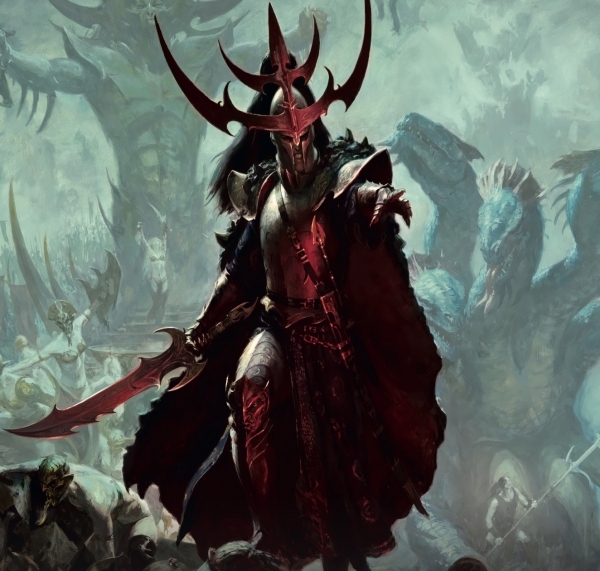 While these rules will not have points and aren't designed for Matched Play they can be used in the Age of Sigmar Narrative and Open Play formats. These rules are also considered the "definitive" rules for these classic models. For example if you have Malekith you can now use him in your games as he was before the death of the Old World: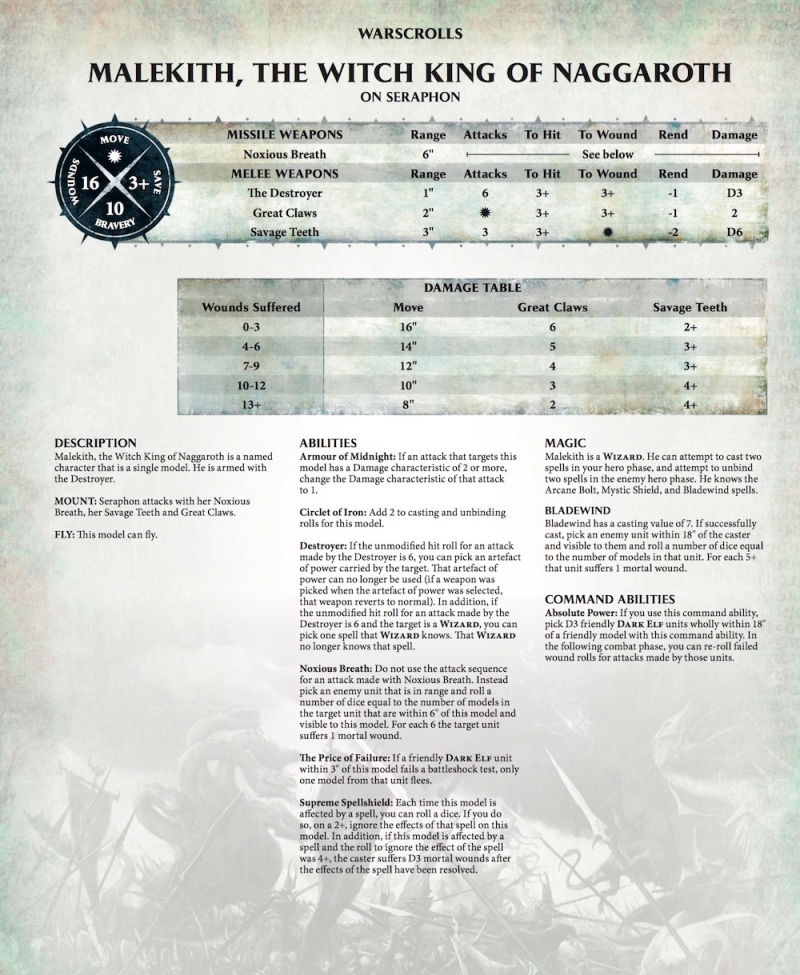 The Dark Elves appear to be the first of many more of these updated Legends. This is a bit of an olive branch to players out there that have a lot of the classic miniatures that might not have rules any more. As the model range ages there are bound to be more and more of these types of PDFs that need to come out (looking at you Tomb Kings/Bretonnia). We'll see where GW takes it from here.
What classic miniatures from the Old World would you like to see get updated rules for? Let us know in the comments below!
Subscribe to our newsletter!
Get Tabletop, RPG & Pop Culture news delivered directly to your inbox.