Warhammer Fantasy Roleplaying 4th Edition Is Up For Pre-Order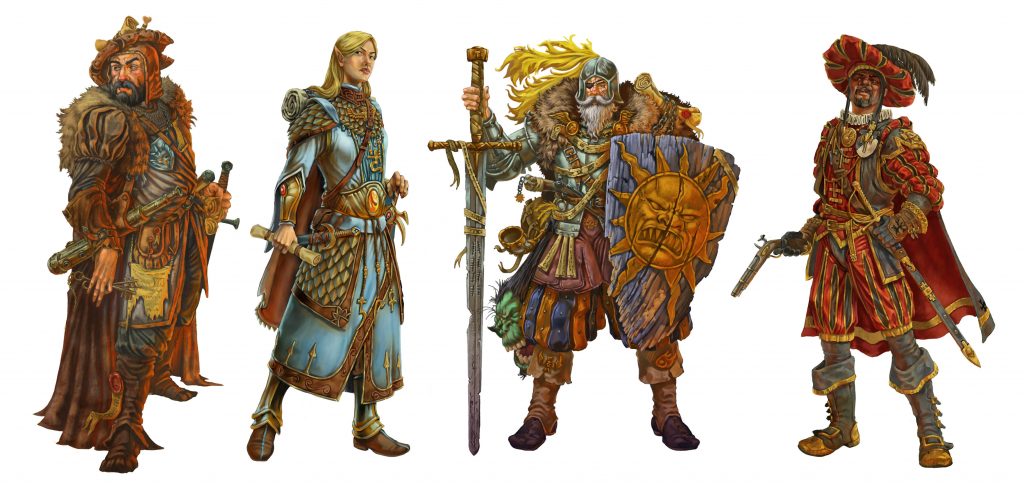 Take your first steps into a world of grim and perilous adventure today. Warhammer Fantasy Roleplay 4th Edition is now available for Pre-Order. Journey once more to the World-That-Was.
Pretty excited for this one folks. All the excitement and fancily dressed adventure of Warhammer Fantasy comes back to the fray today.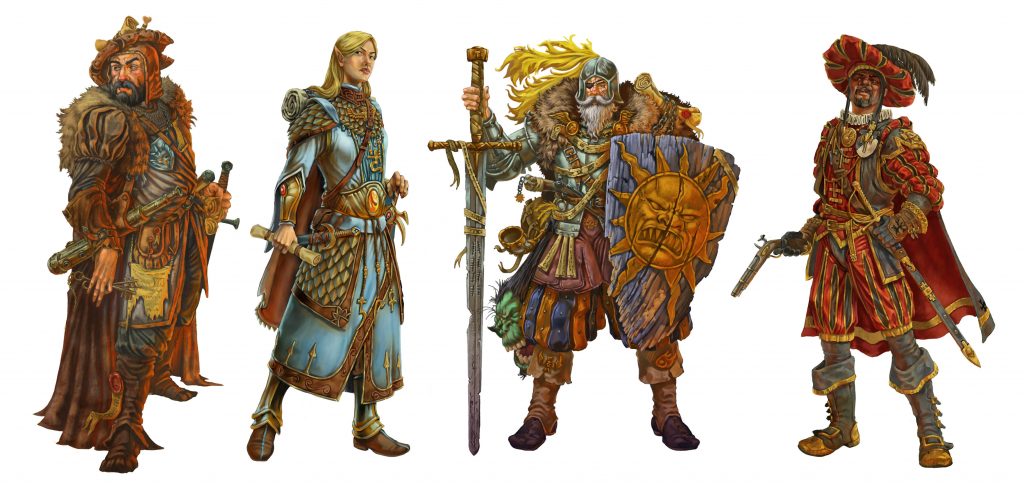 Well, you can pre-order them at any rate, and soon…SOON you'll have your hands on Cubicle 7's take on WFRP with a blend of modern design and old school cool.
via Cubicle 7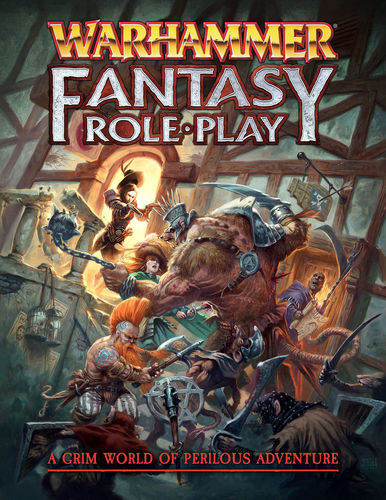 Can't put it down, can you? You know what's in here. You've seen them. The twisted ones, the arrogant ones, the lost ones. Oh, you'd like to walk away and life be all cake and daisies, but you know you're going here instead. You'll try to convince yourself it's because you're greedy for the loot, or can't resist a fight, but we all know the truth. So ready your sword, clean your pistol, and watch out for that dog – he might be small but he's unreasonably vicious.

Warhammer Fantasy Roleplay takes you back to the Old World. Get the gang together, create your (anti)heroes, and set off to make your way through the vile corruption, scheming plotters and terrifying creatures intent on destruction.

The Warhammer Fantasy Roleplay Rulebook contains everything you need for grim and perilous roleplaying adventures in the Old World.

320 pages, hard cover, full colour

All orders come with a free PDF on release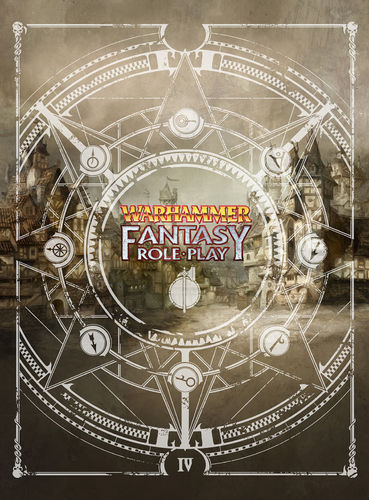 Subscribe to our newsletter!
Get Tabletop, RPG & Pop Culture news delivered directly to your inbox.
The Collector's Limited Edition comes presented in a beautiful, magnet-sealed box. The cover of the rulebook is leather-effect, embossed with a gorgeous Warhammer sigil.The pages are gilt-edged, and the book comes complete with cloth bookmarks. Included in the box is a numbered Certificate of Authenticity. This a must for any Warhammer collector!

PRE ORDER – Delivery of PDF scheduled for June 2018 and boxed hardcover book July 2018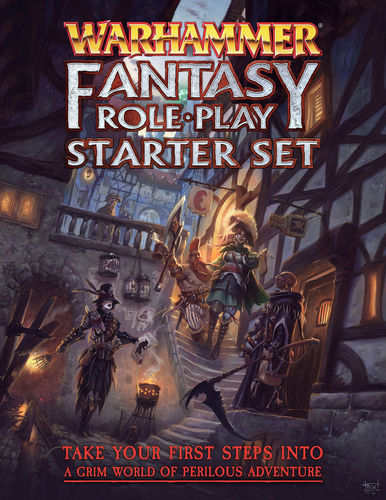 The perfect introduction to Warhammer Fantasy Roleplay, this boxed set includes an introductory scenario designed to teach you how to play, beautiful character portfolios, a guide to the town of Ubersreik and two ten-sided dice.

All orders come with a free PDF on release
Now to figure out where I left my extra plumes…