Kickstarting Now – OGRE Second Edition Comes Thundering To Your Tabletop
Ogre comes thundering back to the tabletop with a 2nd Edition, this time updating the rules and adding new artwork, photos, and stats for the new units in the game. Get ready to bring miniatures combat to both sides of the table with Ogre 2.0.
via Steve Jackson Games
In 2085 A.D., armored warfare is faster and deadlier than ever. Hovercraft speed over the battlefield. Tanks use tactical nukes. Infantry is equipped with battlesuits of incredible firepower. But they all fear one foe . . .
The Ogre.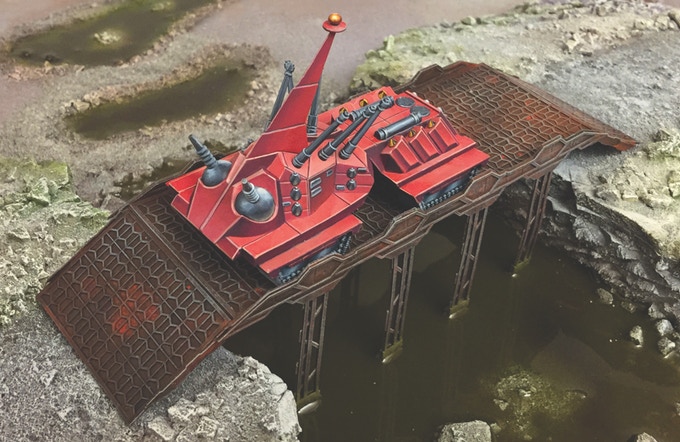 You've seen the great plastic minis for Ogre. Now Steve Jackson's award-winning Ogre Miniatures rulebook is back, with brand new photography throughout and stats for all the new units.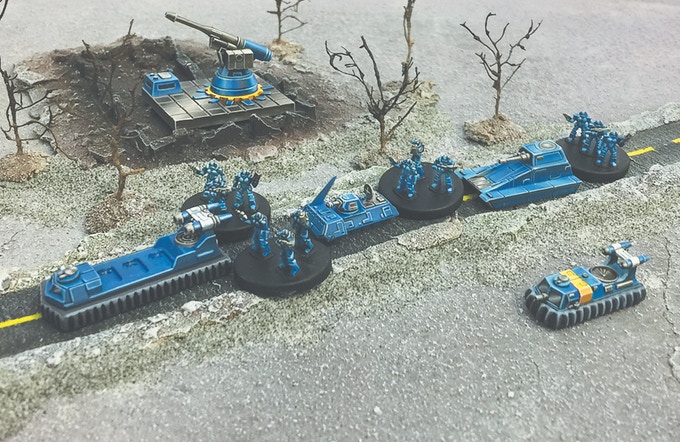 Ogre Miniatures Second Edition is a 64-page book that comes with a separate reference sheet, full-color die-cut templates and craters, and 24 Ogre (and Superheavy) 2-sided record cards. This is a complete rules set; you will need a die, some miniatures, and a table to play on.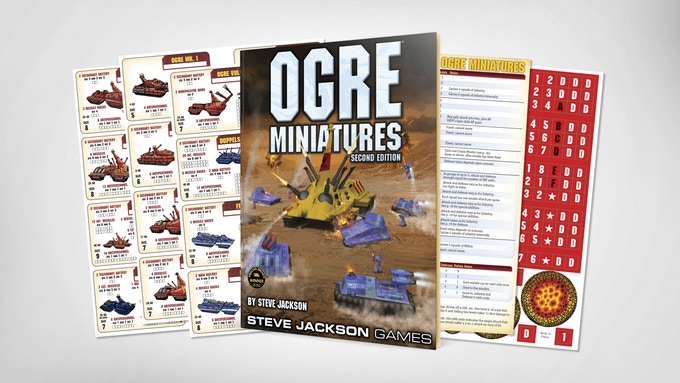 The book is already written, photographed, and laid out. We can send out the PDFs shortly after the campaign ends. That'll be in June 2018. Printing will take a little longer . . . the printed copy will be delivered in November 2018.
And that's the Kickstarter right there folks. Pretty straightforward, but, they have already met (and exceeded) their initial funding goal with 17 days to go. As of right now, they only have two stretch goals listed: one to help make the book a hardback, and one to "add a new die-cut sheet to every copy: a Mark VI, plus some structures to shoot at. Some of them may shoot back, of course."
Bring all the asymmetrical fun back to your tabletop today. Grab your copy and gear up to fight nigh-invincible walking war machines (or to take command of one and lay waste to whatever poor defense your opponent can muster).
Subscribe to our newsletter!
Get Tabletop, RPG & Pop Culture news delivered directly to your inbox.
Not to be confused with Ogor Tactics, which is just charging in and eating everything in your way.