Send in the clowns – I mean the killer Eldar ones…
Here's what's headed your way this weekend according to numerous industry professionals: Hello Harlequins!
Warhammer 40,000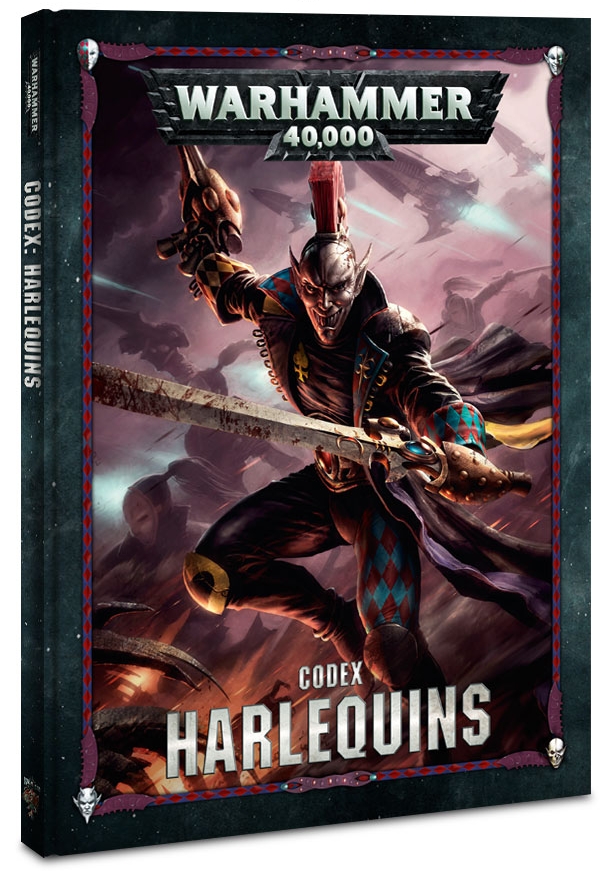 Codex Harlequins $40
Harlequin Datacards $15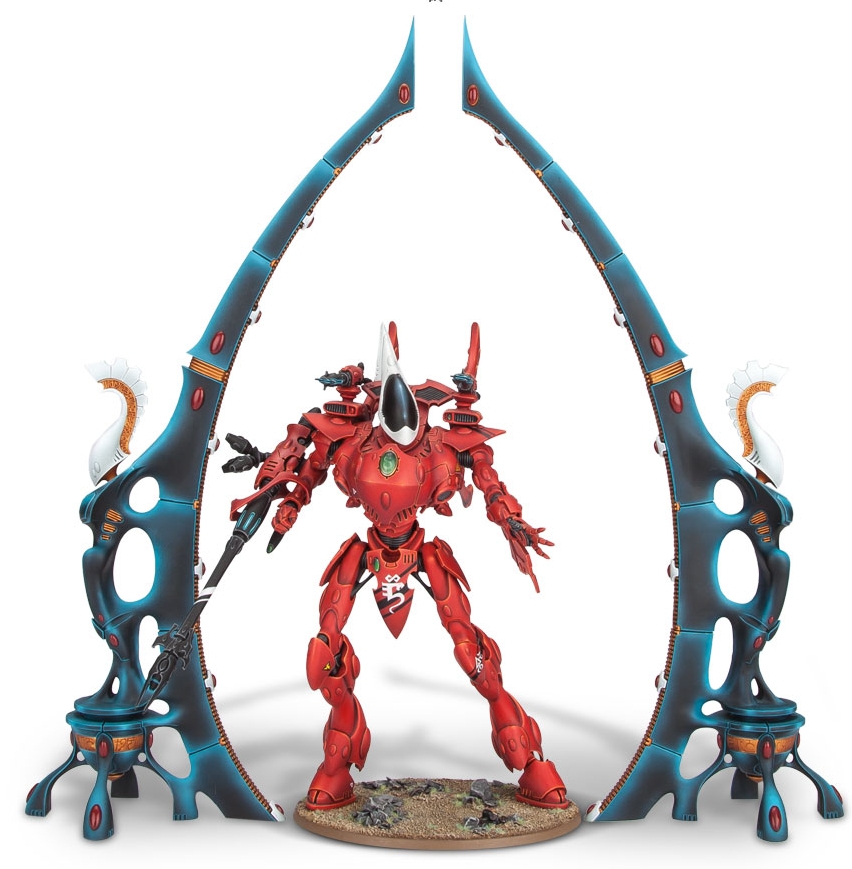 Aeldari Webway Gate $40
Black Library

The War of Vengeance (Paperback)
$21
DESCRIPTION
Centuries before the rise of Sigmar and the founding of the Empire, the War of Vengeance was a great and terrible conflict between the elves and dwarfs for domination of the Old World. This bitter struggle, which lasted for hundreds of years, left the very earth scarred by the destructive forces unleashed, and forged an enmity that would endure until the world's ending. The three novels in this collection chart the course of this long and bitter war, from its tragic beginnings to the final confrontation that would bring both races to their knees and begin the slow doom of their civilisations…
CONTENTS
The Great Betrayal by Nick Kyme
Master of Dragons by Chris Wraight
The Curse of the Phoenix Crown by C L Werner

Vaults of Terra: The Carrion Throne (Paperback)
$16
THE STORY
In the hellish sprawl of Imperial Terra, Ordo Hereticus Inquisitor Erasmus Crowl serves as a stalwart and vigilant protector, for even the Throneworld is not immune to the predations of its enemies. In the course of his Emperor-sworn duty, Crowl becomes embroiled in a dark conspiracy, one that leads all the way to the halls of the Imperial Palace. As he plunges deeper into the shadowy underbelly of the many palace districts, his investigation attracts the attention of hidden forces, and soon he and his acolyte Spinoza are being hunted – by heretics, xenos, servants of the Dark Powers, or perhaps even rival elements of the Inquisition itself. Soon they discover a terrible truth, one that if allowed to get out could undermine the very fabric of the Imperium itself.
Written by Chris Wraight
Audiobook narrated by John Banks
Running time: 10 hours 25 mins

The Last Hunt (Paperback)
$16
THE STORY
In the grim darkness of the 41st millennium, the Imperium is protected by Space Marines, superhuman warriors who battle tirelessly to protect humanity from aliens and the dark powers of Chaos. The White Scars are an old and noble Chapter, their apparent wildness and savagery hiding a cultured and spiritual nature. When one of their recruiting worlds comes under threat from a splinter fleet of Hive Fleet Leviathan, Joghaten Khan leads the 4th Company to protect the planet from the rampaging tyranids. But all is not as clear as it seems. Though the White Scars find their efforts hampered by mysterious enemies, they also receive an offer of aid from a most unexpected quarter. Without help, their mission looks next to impossible, but are their newfound allies to be trusted?
Written by Robbie MacNiven
~ Killer Clowns from Space indeed!