For many people staying active in gaming over the long run is a challenge, here are some tips to keep you rolling those dice for years to come.
While some people are lifelong wargamers, many people are part of our hobby for only a short period of time. Wargaming, and any particular game, has a pretty high turn over rate. While exact numbers are impossible to find, it's easy to see the seemingly endless stream of people joining and then leaving the hobby. Even devoted players get burned out on the hobby and retire or stop taking part of it for years. Personally, I've been wargaming for over 20 years now, about two-thirds of my life, so here are some tips to avoid burning out.
Is Burning Out Bad?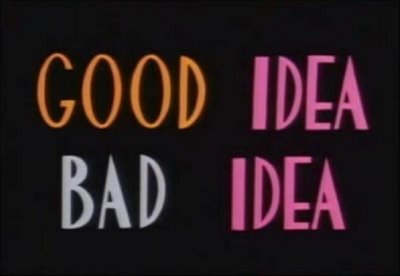 The first thing to mention is the question of whether burning out is even bad. People leave the hobby, they quit playing 40K or Flames of War or X-Wing and never look back. There is nothing wrong quitting the hobby for some.  Wargaming is a hobby after all, not a life long commitment. People move, get new jobs, get married, have kids, etc.. Life happens. It's not shameful to e-bay off your armies and settle down with a family (or cats, or whatever you like).

However, that's not quite the same as burning out. Burning out is reaching the point where you don't feel like playing any more emotionally, even if you want to intellectually. You tell yourself you should go out and play, but you just don't make it out the door. Changing life circumstances is not the same as burning out. Moreover burning out or quitting does have its downsides. This isn't a cheap hobby. Many people sink thousands of dollar (or pounds or euros) in gaming, as well as countless hours of time. See all that go to "waste" can be heartbreaking. So let's say you want to keep gaming and stay in the hobby, what's a gamer to do when playing has lost its luster?
Play Games For The Background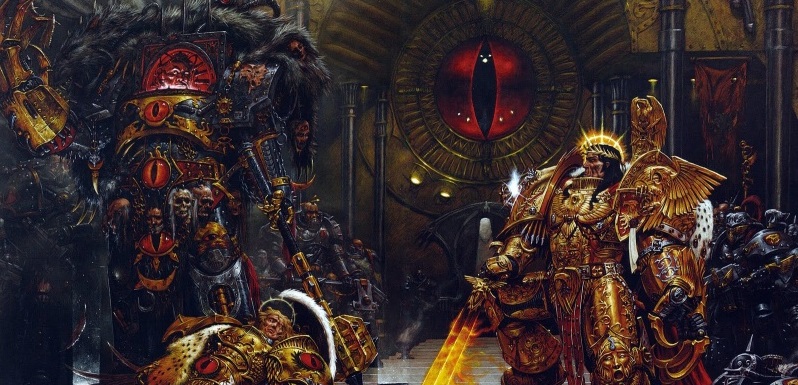 I wonder how many people play 40K just because of this image
The first bit of advice I'd give anyone is to play games that have a background and setting they enjoy. Games that have many enjoyable dimensions for you are going to keep your interest longer. 40K, for instance, has a rich and varied background. Many people, in fact, know about 40K more from its setting than the game. Enjoying the background will not only give you new ideas on playing the game, but will provide you with a way of staying in the hobby even on days you don't feel like playing, or can't. Star Wars is just as deep and known by a much wider swath of the population. Historicals do it for other folks. There's a lot of fish in the sea.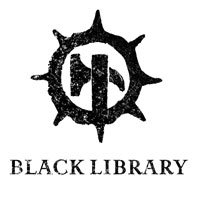 Despite being an avid 40K player myself, there were several years that I didn't play at all. I was moving around, off to college and grad school and then moving to Japan for work. I didn't know people to play with and didn't have a good FLGS. I was also burnt out from playing ALOT the previous years.  Even though I wasn't playing, I was still heavily invested in the lore and setting. This helped me keep a foot in the door, and when 8th came out, I was able to slip back into playing effortlessly.
Do Hobby Stuff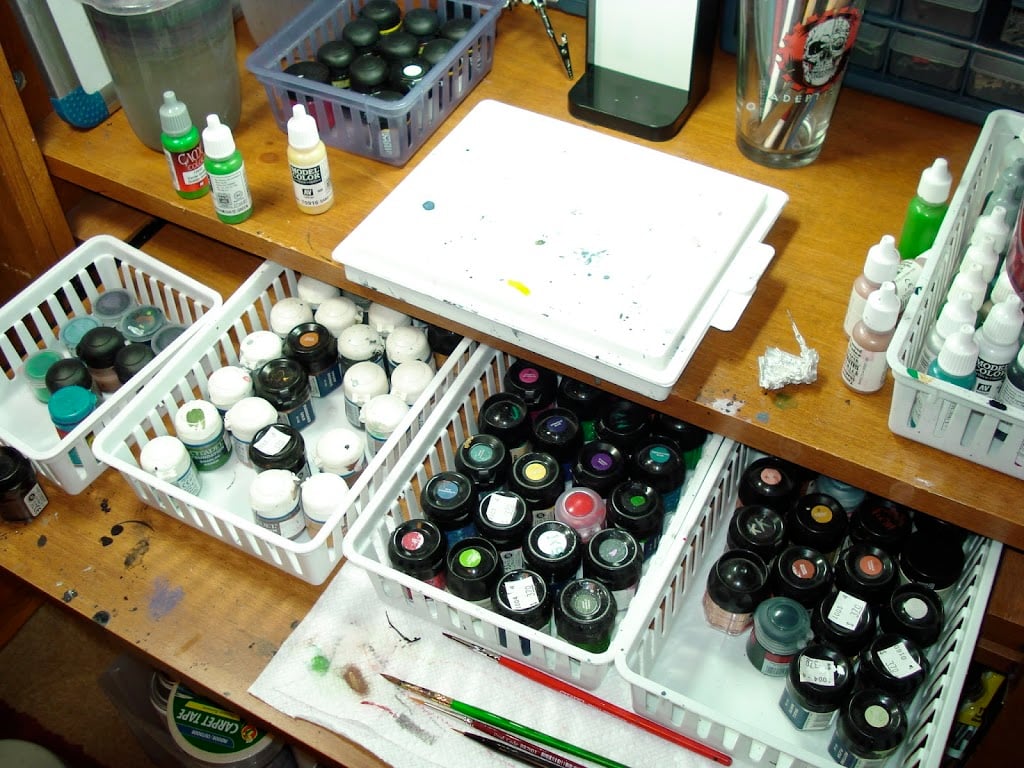 Like enjoying the background hobby helps you enjoy wargaming on those days you don't feel like playing.  Hobby gives you an additional outlet for being part of the gaming community and keeping you involved. More than that it can also feed into your game. If you enjoy painting and building a model that's awesome. Once the model is done, you'll also most likely want to try that model out of the table, thus getting you back into playing. Moreover, people involved in the hobby take more ownership of the game and tend to feel more invested, leading to less burnout.
Don't Play Games Only For the Rules
While it's important to play games you enjoy, one should be too careful about playing games just for the rules. The thing is that rules in games change. Editions come and go, erratas happen. If the only thing you like about the game is its rules, you run the risk that if those rules changes you'll find yourself with zero interest in the hobby. This is one of the reasons that many amazing rule sets, that lack background or hobby elements simply never catch on.
Play More Than One Game
Playing games, in general, is expensive, and playing more than one is simply not viable for everyone.  However one of the best ways to avoid burn out to play several different games. This means you can switch between systems when one starts to get a little stale, change things up and then come back. In the years I wasn't playing 40K I focused on other games at times, Warhammer Fantasy and later Star Wars: Armada kept me gaming and active, while my 40K battery recharged. Having several games you enjoy will mean you always have a hobby project calling and there should always be a game you feel like playing, even if your wallet may not thank you.
Switch Up How You Play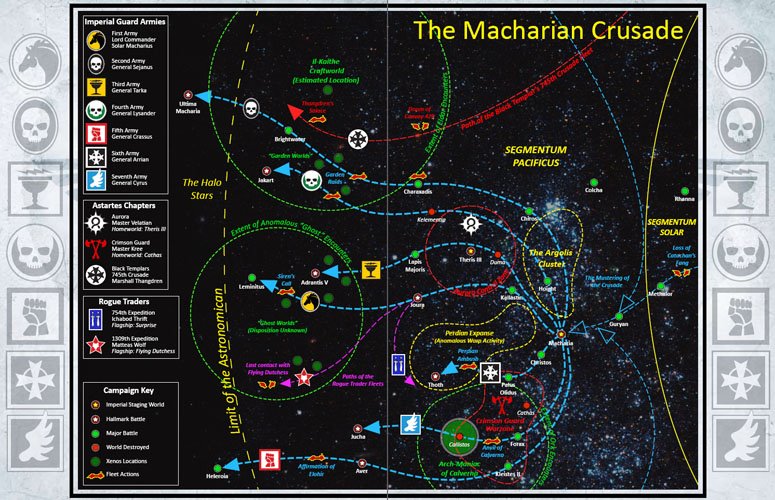 Sometimes merely the way you play games can start to burn you out. This is most common among hardcore tournaments players. Most of these players (myself included) start to burn out after a couple of years. Staying on the top edge of competitiveness is exhausting and requires you to focus a large part of your life around a game. If this starts to be the case, consider stepping back and relaxing. Play more casual games. Play beerhammer. Play in campaigns (which can be even more satisfying that tourneys if they are done right) Mix up how you play and you'll enjoy it more.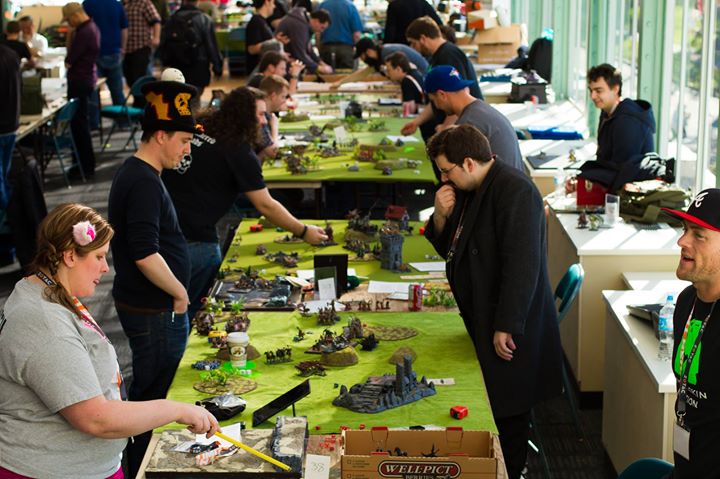 This advice isn't just for competitive players either. Casual play can also start to feel stale and lead to burn out. Consider doing something to spice up your game life. Try playing with new people, try watching people play or have people watch you and give you pointers on your playstyle. Find a new partner to play with. Go to a tournament, sometimes trying something competitive is a nice change and can push you in new gaming or hobby directions. Get involved in a league or campaign. Any of these will give you new opportunities and can help get you going again.
Take A Break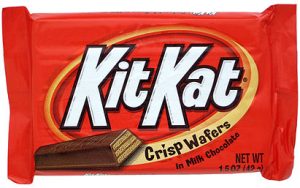 Sometimes you just need a break. That's also OK. Put down the tape measure and dice and walk away. Give yourself some time. Read a book, gaming or not related. Break off a piece of that kit-kat bar.  You'll come back, and it will all be okay. The dice and your minis will still be there.
Stop Complaining On The Internet and Go Play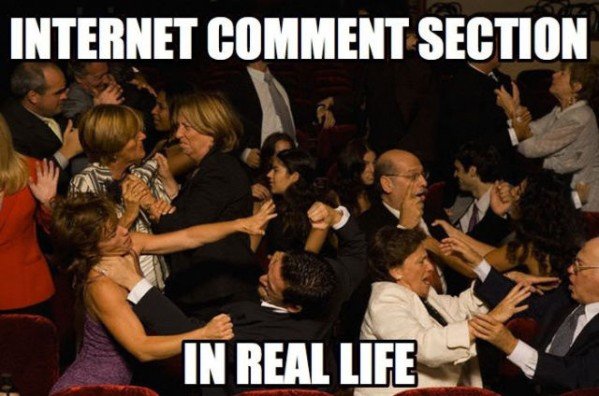 This may sound odd from someone whose job is basically complaining on the internet, but this is the most important advice I can give.  The internet for all its awesomeness can be a very negative place. People LOVE to come here and to complain and talk about how everything is horrible and ruined. They love to talk about how this game sucks or how this aspect is going to destroy a game. I should know, I do it myself.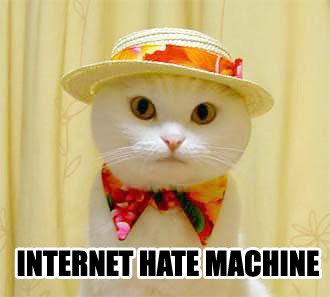 Coming to the internet every day and reading negative stuff about games all the time, and complaining about them can give you a poor view of your game of choice. It can start to suck the fun out of it. Even when the complaints and worries ARE valid, they don't mean you can't enjoy the game you love. In fact, most of the people who are complaining do like the games they talk about (myself included).  Constructive criticism and negativity are hard to pry apart or distinguish sometimes. I sometimes think it's very important for us, all of us, to step back from the whining and dooming and just play the games we love. Talking about stuff on the internet it can be easy to forget why we actual like the game. It can be easy to give into negativity. It's important to do the thing, to remind yourself WHY you like to play.  So get out there and play, play for years and years, or until your kid is born, or you get a new cat. It's all good.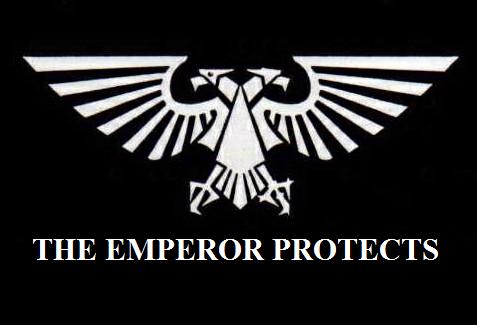 Share your tips for avoiding burn out, down in the comments!