ToyLand: This Deadpool Fig from Hot Toys is Well Equipped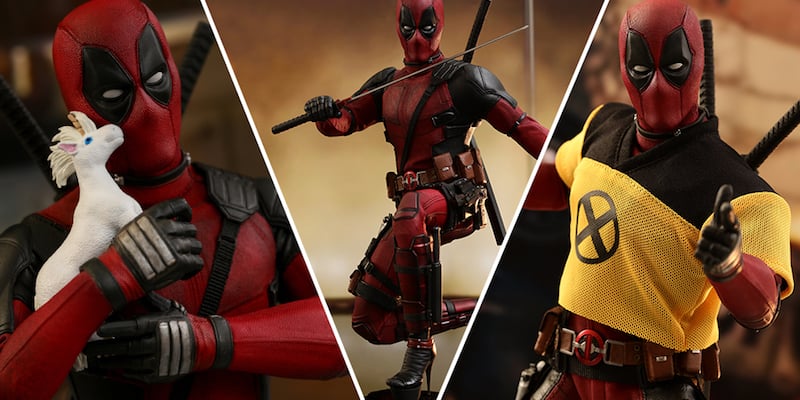 Add a little of Deadpool 2's magic to your collection with this sixth scale Deadpool that comes complete with his full selection of weapons, X-Force jersey, unicorn plushie, and super sexy platform heels.
The sequel is a certified success taking $125 million at the box office, and kicking Infinity War out of the top spot. This fig comes with a bunch of accessories from the movie and has over 30 points of articulation so you can pose him in a multitude of appropriate and inappropriate ways.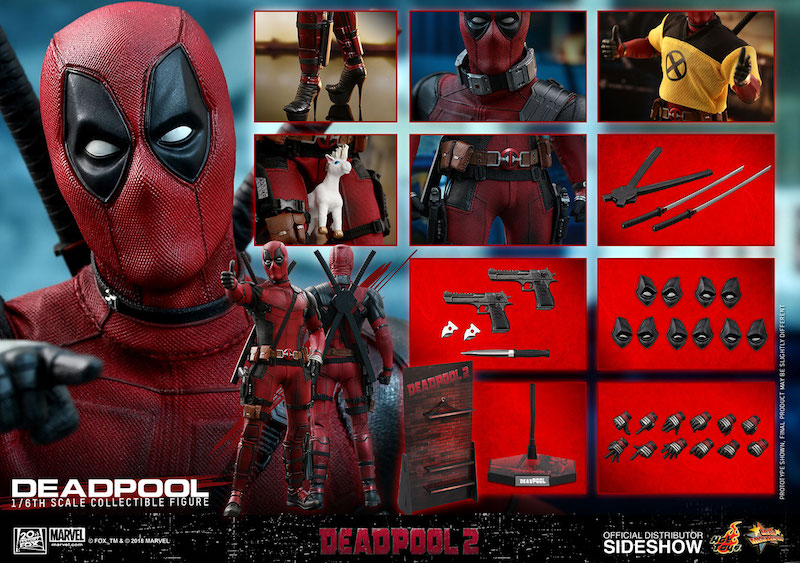 Sixth Scale Deadpool – $251
Approximately 12 inches (31 cm) tall
A Deadpool head with five (5) interchangeable eyes pieces
Each piece of head sculpt is specially hand-painted
Body with over 30 points of articulation
Twelve (12) pieces of interchangeable gloved hands including:

– One (1) pair of fists
– One (1) pair of relaxed hands
– One (1) pair of katana holding hands
– One (1) pair of gun holding hands
– One (1) pair of finger pointing hands
– One (1) thumbs-up right hand
– One (1) OK-sign left hand

One (1) specially tailored red and black-colored leather-like Deadpool suit
One (1) black and yellow-colored X-Men Trainee jersey
One (1) brown-colored leather-like belt with metallic red buckle
One (1) pair of thigh gun holsters
One (1) dagger sheath on shin
One (1) pair of metallic red and black-colored boots
One (1) pair of interchangeable black-colored high heels
One (1) dagger
Two (2) metal katanas
Two (2) pistols
Two (2) shurikens
One (1) pair of katana sheaths
One (1) wearable neck device
One (1) unicorn doll