The arrival of Renegade Chaos Knights has been a great change to meta of Warhammer 40k. It's been a simple change that the players wanted and the impacts are going to be felt around the tabletop.
When the new Imperial Knight Codex hit shelves, it didn't take long for Chaos players to start asking "where are my Renegade Knights!?" They were a thing before and so it made sense that they would return to the game. And return to the game they have!
There is a case to be made that in many ways, Renegade Knights are actually better than their Imperial counter-parts. While the chassis might be the same, the customization options on the "basic" Renegade Knight are far superior.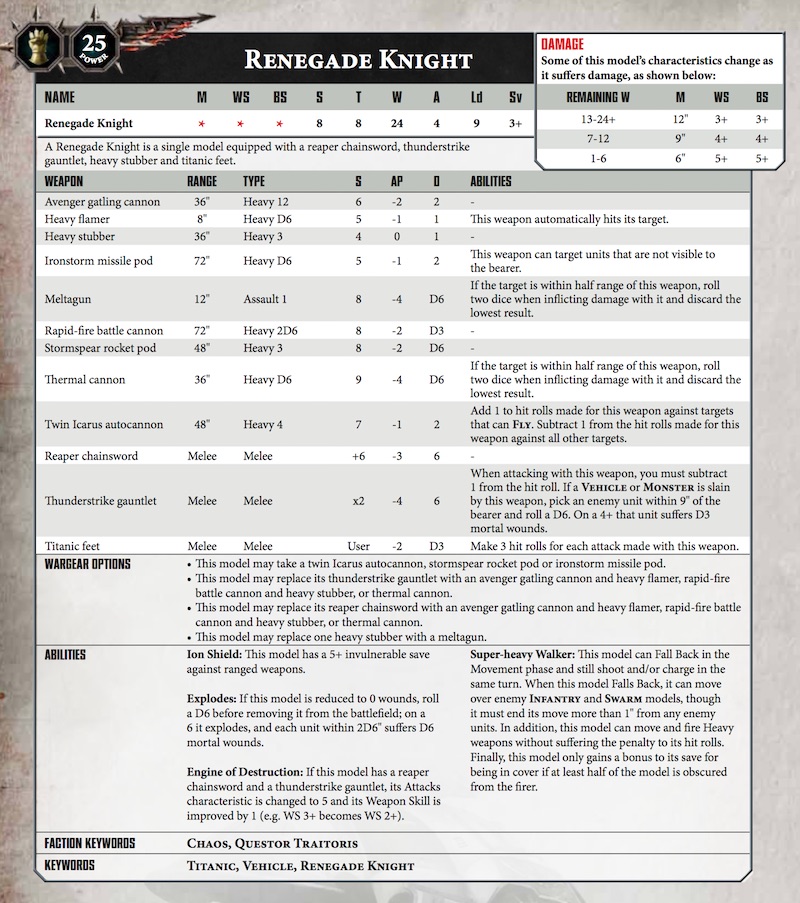 Specifically, let's just take a really good look at those wargear options:

Want to run double thermal cannons? How about double avenger gatling cannons? Or even double rapid-fire battle cannons? Those thoughts get the mech-bay in my head revving up. That's something Imperial Knights can't do. Oh hey, why not sprinkle on a stratagem to make it even better…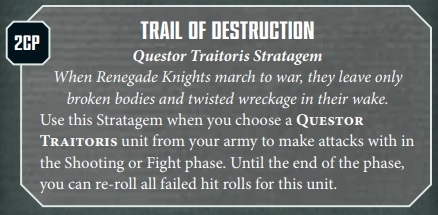 Let's see…if you take a double rapid-fire battle cannon build that means you're getting 4D6 str 8, -2, D3 damage shots and now you can re-roll failed hits with those. Seems pretty good to me! If you take 3 Knights, that's 12D6 of those shots now. Per turn. Surely that won't get out of hand…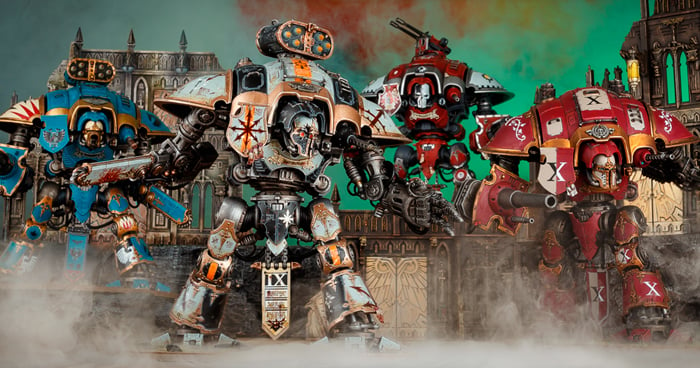 Chaos also gets access to the brand new Dominus chassis as well! This is another big deal for them because of the variety it brings. Chaos already has some good shooting options and adding in a walking fortress like the Dominus to those already tried-and-true builds makes them even better.
Let's take a typical Death Guard Plague-burst crawler list for example. The Knight Dominus works really well with it in either load-out. Do you want to just add MORE firepower, take the plasma decimator and volcano lance options. Or if you want to be a jerk, run it with the conflagration cannon and the thundercoil harpoon. You can run that up with your assault elements and present your opponent with some really bad choices: Who do you shoot/attack – the Knight, the Plague Crawlers or the Berzerkers running at you? The clock is ticking…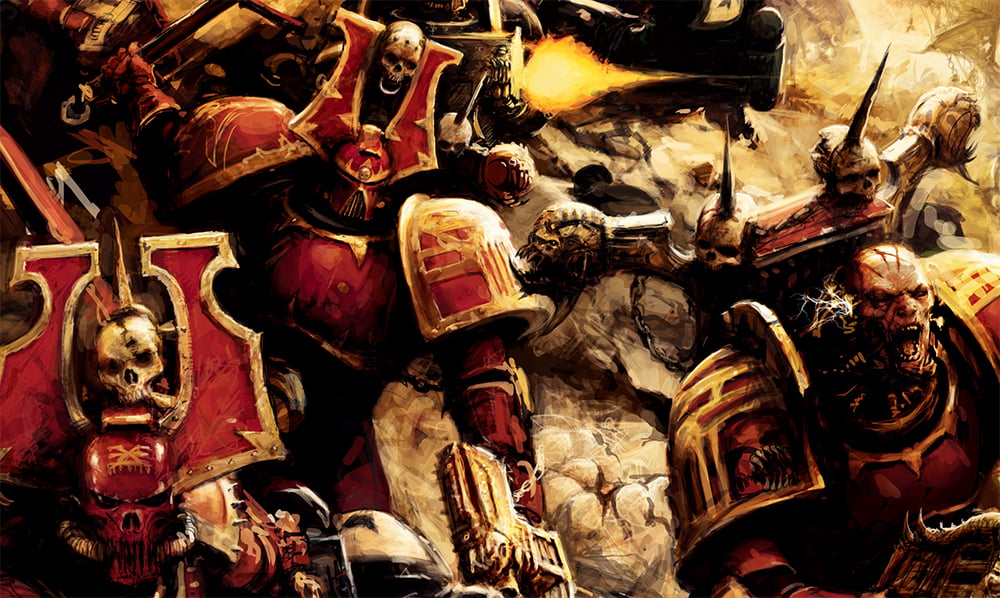 Oh these guys? Yeah let's chat about how much the addition of Knights helps out these guys. You could pair a Close-Combat monster Knight with Berzerkers or you could go shooty to support their advance. Or what if you toss a Daemon Primarch in the mix? Berzerkers with access to speed-boosting psykers are bad enough – but when you have to decide between dumping all your shots into a knight to bring it down or those Berzerkers who are getting danger close…well ya, it's bad!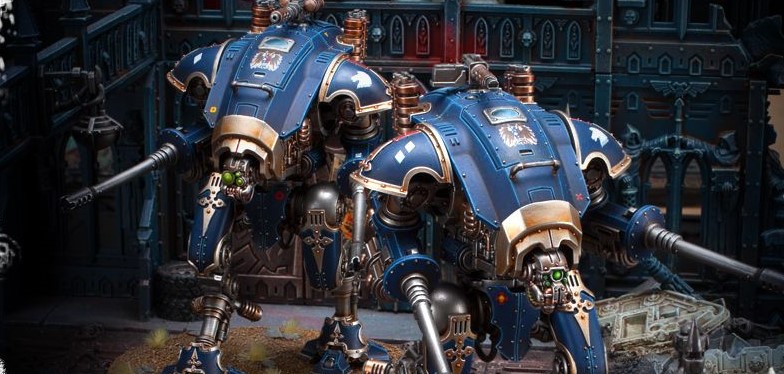 Armiger Helverins are fantastic fire support. Those armiger autocannons will make their impact felt on the meta – Imperial or Renegade. I dread seeing these across the tabletop. Imagine a Chaos Daemon Princes getting covering fire from these guys – again, it's an impossible choice: Which threat do you deal with because one of them is going to get you.
The Chaos Renegade Knights are such a useful tool in the Chaos arsenal. We're already hearing rumblings from Chaos players and their ideas for incorporating Renegade Knights are going to shake things up. Triple-Double rapid-fire battle cannon Knights with Iron Warrior Cultist bubble wrap. Plague Burst Crawlers with Dominus Support and Berzerkers. Chaos Helverins supporting Magnus/Morty combos. And Trail of Destruction everywhere. Get ready folks – the Renegades are coming to town.
Have you started to think about how to use Renegade Knights in your Chaos list? How are you loading up your Knights and why? How do you think the addition of Renegade Knights is going to 'shake-up' the meta?