My good friend Goatboy is wrong, let me tell you why.
Yesterday my good friend Goatboy wrote an article. Apparently this is a thing he does sometimes and we've all learned to just kind of live with it. However this one, dealing with why the Drukhari stratagem Agents of Vect is too good, really got me thinking about the power. And I have to say I strongly disagree with Goatboys thoughts. In fact I think we need more powers like AoV, not less. Lets talk about why Goatboy is wrong, I'm right, and Agents of Vect rocks.
It's a Great Stratagem, But Limited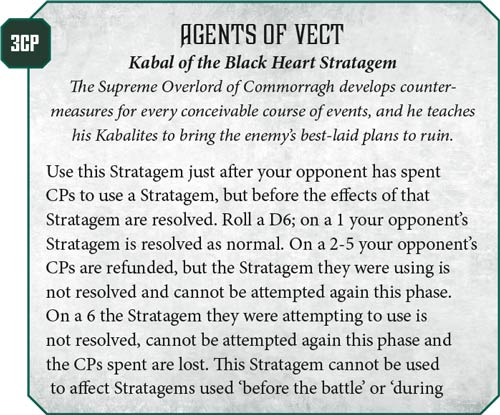 So first off, lets set this straight. Agents of Vect is amazing, it's one of the top stratagems in the game. The ability to stop enemy stratagems is very powerful. It's a stratagem that will win you games. It's also limited in a few pretty big ways. Firstly it's expensive. Sure Drukhari can get a lot of CPS, but barring some really amazing rolls they are going to find it hard to use AoV more than 5 times in one game. That's of course assuming they are using their CPs on nothing else, which hampers their army. Sure, even using it a couple of times can destroy your enemies plans, but its use is limited. The Drukhari player will also be burning their CPs a lot more than than the other players.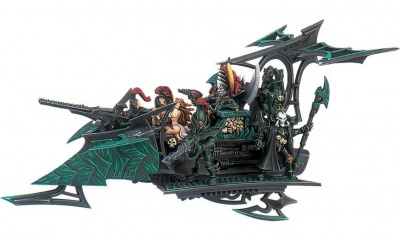 On top of sheer cost, and the once a phases use limit, it has two other limitations. The first is simple – it can fail. It's not likely, and you can use CP to re-roll (making it more expensive) but it can fail. Secondly,  its a purely defensive/reactionary ability that only works if your enemy has a good stratagem to counter. This makes it super strong against some armies, but useless against others.
But enough overview, lets look at Goatboys arguments.
The First Example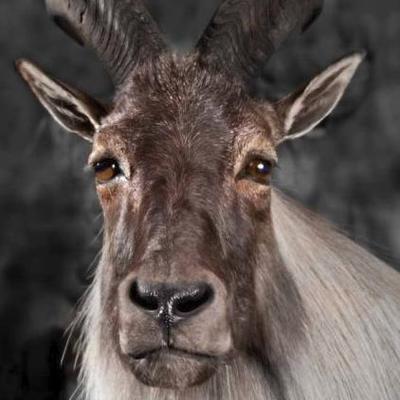 Goatboy's wife sent me this picture of him when he got home from the GT 🙂
So look, I've know Goatboy for something like 20 years now. He's a great guy. Like many players, myself included, he can get a little salty when he has a bad time with a game. And it's justified as well – if you build an army around a tactic and then run into something that just makes your tactic not work. It's going to feel bad. But his example of AoVs use in the Dallas Open GT doesn't ring true for me. Firstly he says that "specific armies are built with the idea that the only way they can indeed "work" is by utilizing a Stratagem or two." But it's not armies, as in Codices, it is armies as in army builds. So I have a hard time getting upset if someone brings a one trick pony list that needs a certain stratagem to work, and then has that list fall apart due to AoV. Frankly lists built around one trick like that shouldn't be good. The issue isn't with Vect, its with the list.  He goes on:
"We have built this nifty Death Guard army that needs Cloud of Flies to get the mass of Plague Marines moving up the field.  It is a single Battalion utilizing some underwhelming options that get a heck of a lot better with a protective Stratagem.  One single stop of the ability completely shuts down the army.  In fact – as all of its good Stratagems happen in different phases of the game – the DE player can just Vect each power, remove the offending unit/units, and then merrily dance on their way as the opponent is left without much to do.  Bar some amazing Disgustingly Resilient rolls, and you just have a game that isn't just based on dice rolls."
So Goatboys list is fun, sure. But I really disagree thatwhen he ends it saying the game isn't based on dice rolls any more. AoV, is based on a dice roll. And it doesn't kill a single model. Sure they removed Cloud of Flies, but the Drukhari list still has to roll dice to kill your models. And besides, you know whats really not based on dice rolls? Cloud of Flies. How is telling a player they just can't shoot your unit any better/fairer/more fun?
It's As Good As Other Powerful Stratagems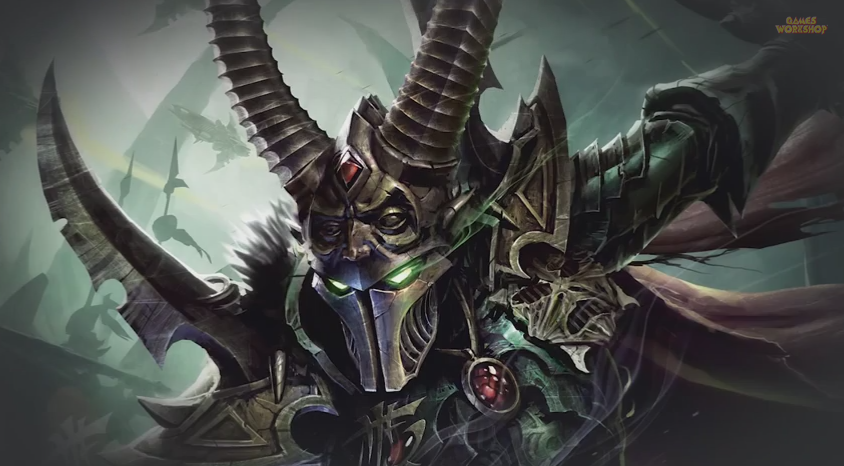 One of the other main points Goatboy made is that Agents of Vect is too good, that it's more powerful than other stratagems. But here's the thing. AoV is only as good as the stratagems it's stopping. Yes AoV can win you games. So can other stratagems. Cloud of Flies can win you games. Blood Angels use strats for first turn charges (which Goatboy himself has covered), or the many abilities that let you shoot twice can win you games.  AoV can win games… but only by shutting down another powerful stratagem. It's a stratagem that can win you games, but so can others, and its not better than those others.
It Seems OP Because Only One Faction Has It.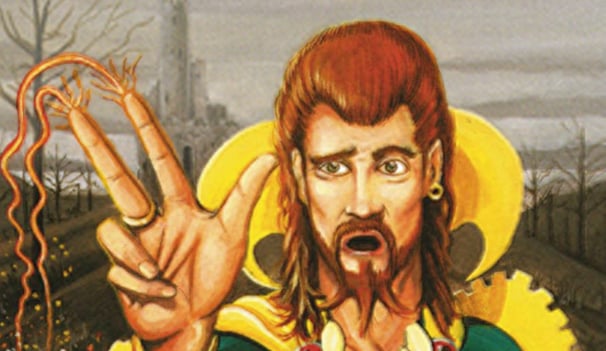 Back in December I wrote an article about how 40K needed a counterspell stratagem. As you can guess I was predictably happy when Agents of Vect came out, here was the counterspell I'd wanted. Best of all it lived up to my expectations. All those, GOTCHA stratagems that the enemy could throw out to win games, with no risk, suddenly had risks! Suddenly you couldn't just rely on some combo to win you every game. It could be stopped. So yes, I think AoV is good for the game, great in fact. The one weakness is that it doesn't go far enough. See right now only one faction has access to it, and that is skewing the meta.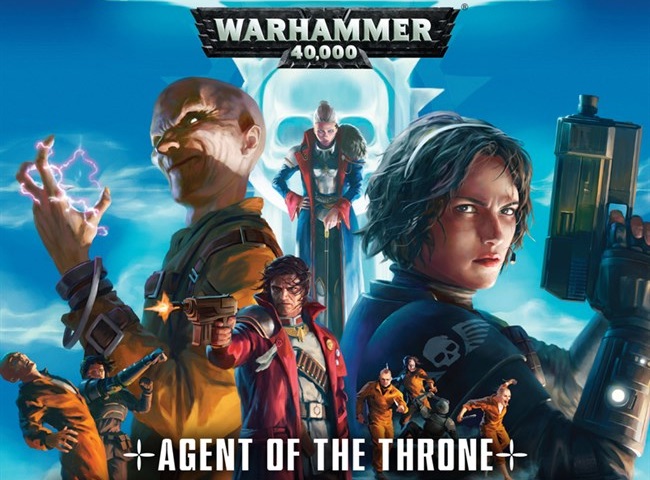 Like this, but a stratagem
The fact that only Drukhari has access to a coutnerspell is making them very powerful, and makes AoV seem broken to some people. Rather than changing how AoV works at all, I think the much better option is to give more factions, or even all, accesses to a version. Not only would it balance the power level out more (these lists are amazing UNLESS they fight Drukhari), but it would also give some lists a way to counter AoV. Really need to get that Cloud of Flies off? Use Agents of Chaos, pay YOUR 3 CP and counter Agents of Vect/ Build on that risk and resource management. Make the Agent of Vect Player have to a run a risk also.
I think thats how you improve the game that both Goatboy and I love.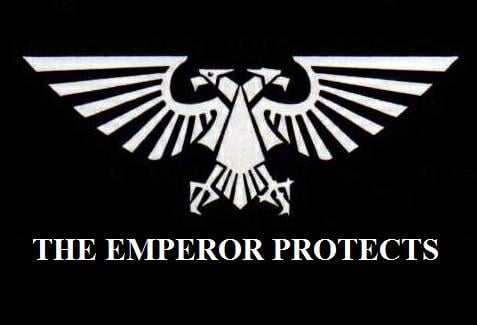 Let us know if you think me or Goatboy is right on this one, down in the comments!