Take a step behind the Codex with writer Andy Clark, and let's look into the Lore behind Dominus Class Knights and the new Armigers.
Andy Clark, whose name you might recognize from the Kingsblade novel, is also a background writer with Games Workshop, and he's here today to talk about the new Knights introduced in the Imperial Knights Codex.
Imperial Knights with Andy Clark

Learn more about the background of the Imperial Knights – in our interview with Andy Clark from the Studio.Inspired? Get your Imperial Knight here: https://goo.gl/RHBwmeIf you love Imperial Knights, read Andy's novel Kingsblade: https://goo.gl/2atTU4

Posted by Warhammer TV on Sunday, June 24, 2018
There's some interesting facts in here that you might not have known. For one, the bit about the Helm Mechanicum which links two Armigers to a Questoris or Dominus class Knight. Their superior isn't exactly mind controlling them, but like all things Imperial Mind-Impulse Unit related, they are super creepy and kinda sketchy to think about.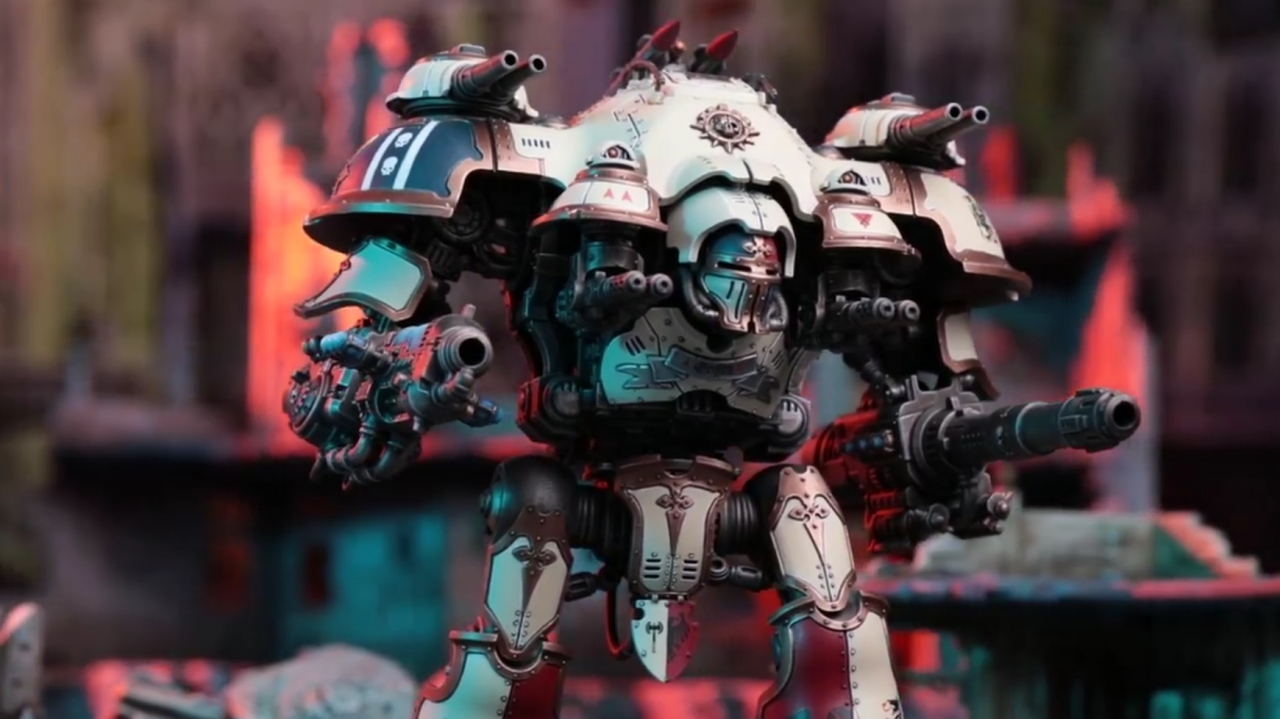 Essentially a controlling Knight can send an imperative to the Armigers running around under its control. And when they do, it becomes a thought that the Armiger Pilots will find their way to agreeing too–and it will be followed as though they thought it were their own idea. So a Questor might say "Take That Hill" and the Armigers will take that hill–how exactly they do it is up to them, but there will be unquestionable obedience.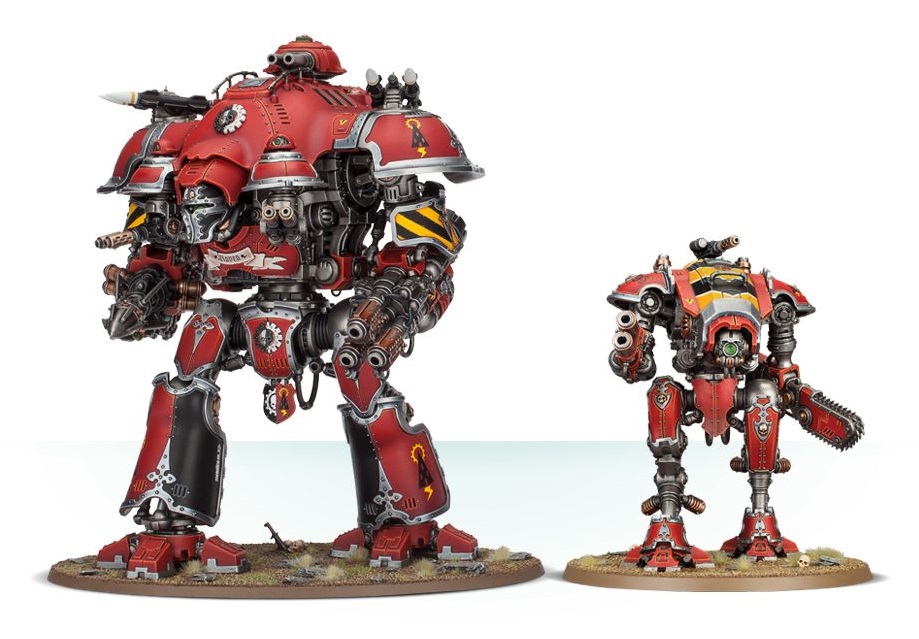 But it's based on the Throne Mechanicus itself. Which as we all know instills its scions with loyalty and fealty and so on. At any rate, this is just a quick little lore nugget from one of the authors, so enjoy, get those Knights Painted Up, maybe take a Freeblade and generate some characteristics or a name and take them to the tabletop.
Next up we'll hear about how the weapons of a Knight are somehow secretly mind-control devices. Because when it comes to Knights/Titans it's probably easier to start listing the things that aren't secretly mind control devices. Maybe like the shoulder pads. But only maybe.