When was the last time you worried about a melee army? 5th Edition, maybe? 40K has been all about the guns for a while–but 8th Edition is especially shoot-friendly. Here's how we deal with all that firepower.
And before anyone races to the comments to point out that Captain Smash and Alpha Legion Berzerkers are both pretty deadly, those are deadly units, you don't really see much in the way of assault armies. And even then, until they get in, they're still vulnerable to a couple of well-placed hellblaster squads. Or Dark Reapers. Or Flyrants (but what isn't vulnerable to a Flyrant besides some Knights I guess, speaking of which…). Or Knights. The point is there's a lot of shooting–and a lot of GOOD shooting in the game.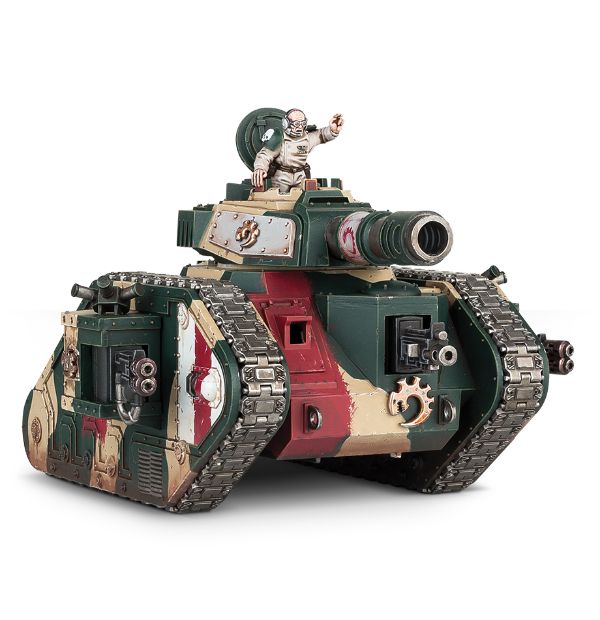 Just a normal lemon-flavored Russell. You know like a human tank should be.
If you wanna hang, you have to be able to deal with it. Here's a few ways that we do.
Line of Sight Blocking Terrain
This is up first because it's probably the most important one on the list. Games need more LOS blocking terrain than ever–and depending on your table setup, that might be sparse. It's definitely worth picking up though, as having something big to hide behind and set up shop means that you won't get blasted apart before you can shoot your enemy. You probably need about 25% more LOS blocking terrain than you're used to. Set up big rocks, choke points, etc. Tables need to be tall in 8th.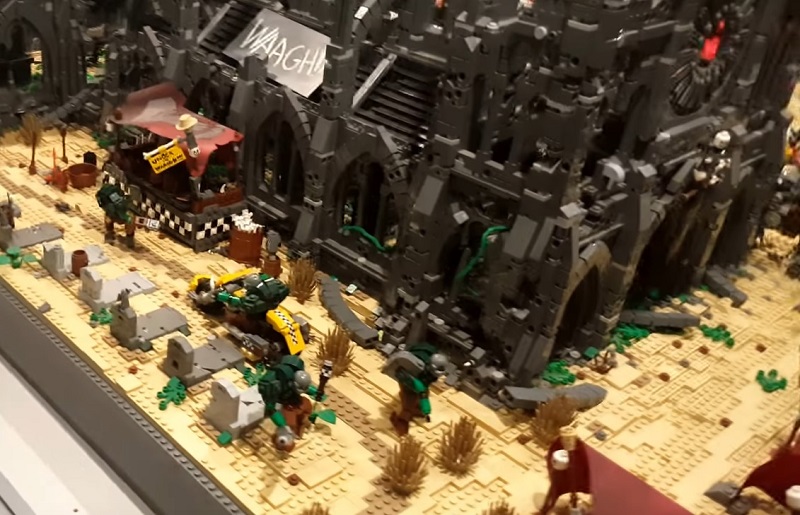 Can't find your own? You can always make some…
After all, if they can't see you, they can't shoot you.
Not Being There
A corollary–if you're not there to be seen, they can't see you. Now I don't mean this in one of those broad "the only winning move is not to play," kind of koans, I mean if you're set up in the Webway or a Teleportarium Chamber or the Webway or Sneaking in the Shadows or if you are perhaps, set up in the Webway–then your enemies can't see you. And you know the rest. Nothing groundbreaking here, but it's why the big changes to reserves have been made. Wait out your opponent's first turn, maybe combo it with some LoS or hiding in the back of the board shenanigans to make them waste their momentum, then drop in your army and blast 'em.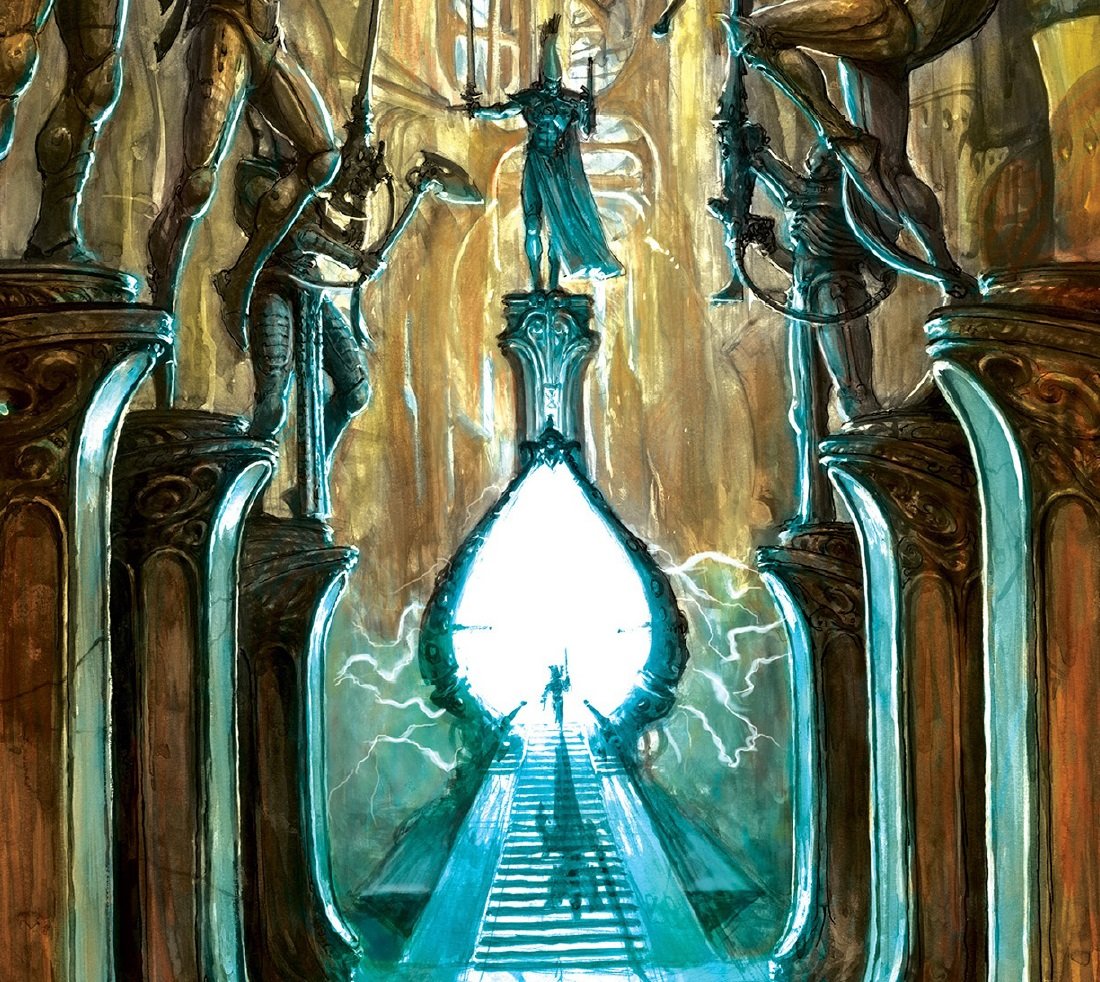 This one's a little trickier to do in the wake of the big FAQ, but if you're set up within the Webway, you're already playing Eldar and are familiar with trickery.
Penalty Box
In 8th Edition, a -1 penalty is massive. Especially if your opponent is playing a BS4+ majority army (though there aren't many of those, it seems). Every penalty you can stack against your opponent is a boon to your survivability. Especially since in 8th Edition there are so many ways to stack benefits on a unit you really really want to keep safe. Whether it's a miasma of pestilence on an army that is at -1 beyond 12″ anyway, or it's layering in Venomthropes and Spores, or imposing penalties on their shooting through stratagems (looking at you Aeldari), there are a ton of tricks you can have.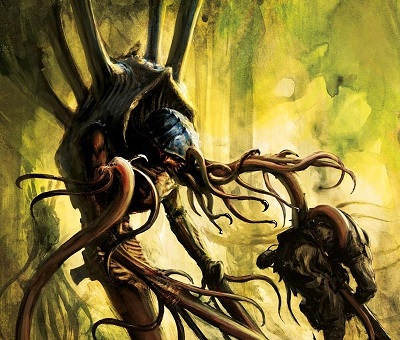 So just know which ones are in your army's toolbox.
Save Yourself
This is a less palatable option–buffing your saves means you're hoping to roll them, and still relying on the dice. The best way to live is to not get shot in the first place, but I suppose it's unavoidable. And probably for the best. The game is not very fun if it's this one sided affair where you just shoot your enemy all day and they can do nothing back to you.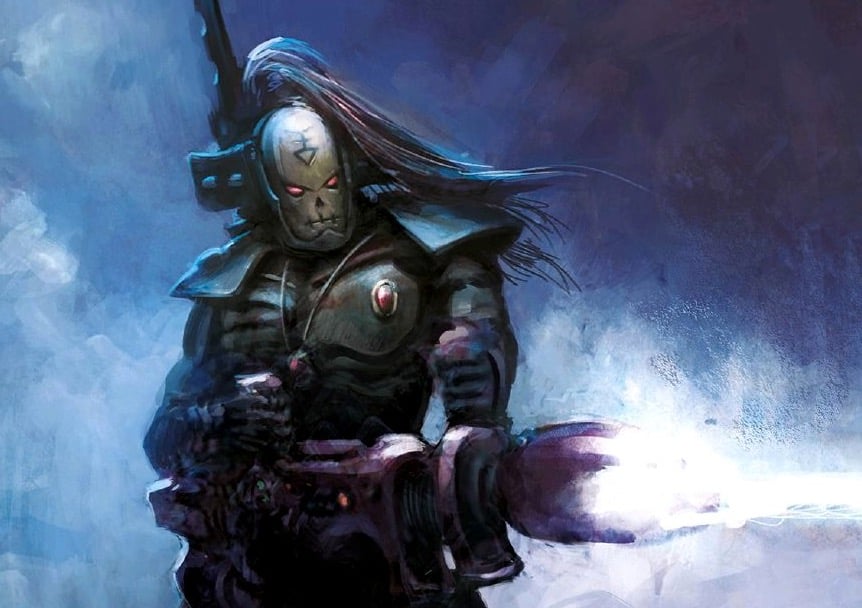 That's where things like Cover (which you should have if you've got your LoS blocking terrain in order), psychic powers, and weird Nurgle terrain like the Feculent Gnarlmaws come in handy.
The Humble Rhino
So, I guess this subheading could be–engage their firepower in melee, denying them the ability to shoot you. But for this, there really is no better unit than the humble rhino. It's its own line of sight blocking terrain, it can move 12, has a high enough toughness and wounds that it isn't too worried about being in melee with a shooting unit. You get a mobile ugly tarpit of a box that you can ceaselessly throw into the teeth of your enemies.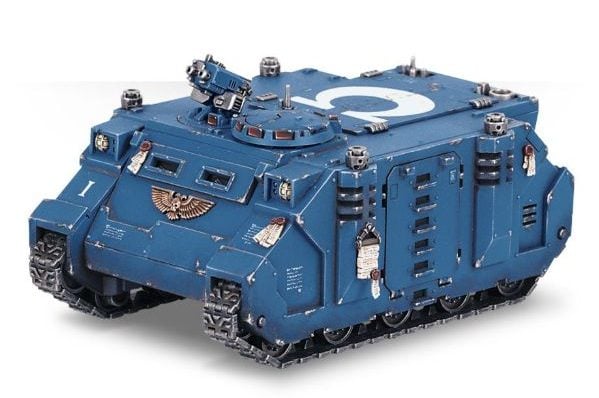 Rhinos don't care. They soldier on. Cheap. Durable. Tying up shooting units forever. Try the Rhino.
Or of course the old failsafe
Flip The Table And Walk Away
How do you handle heavy firepower? Did we miss a trick? Get it wrong about melee, because you've figured out how to make melee matter? Tell us in the comments–I'd love to be wrong about that one.