Today we conclude our lecture series on the dangers of the Warp by visiting an ancient evil that lurks within–though yes, admittedly, most dangers that lurk within the Immaterium are ancient, malevolent, and full of hatred for humanity.
The Warp is a dark place full of terrors that are waiting for a sign of weakness to harvest your body, soul, or indeed as we shall see this day–your mind. Yes Loremasters, it is good that we come to the end of our segment on the Warp, even mentioning the monsters is sure to run the risk of causing them to appear within our beleaguered halls. And we're still not done repainting from last time.
So without further ado, please guard your minds well as we discuss–Psirens. Or Krell you might have heard them called, though perhaps you best know them as Enslavers.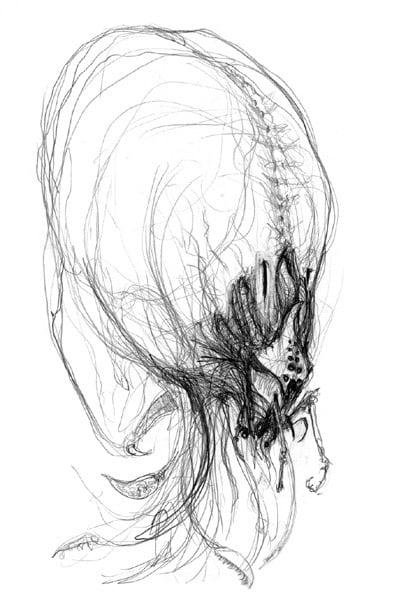 The Enslavers, are entities that are native to the Warp. These other-dimensional beings have physical forms that are unlike any other known lifeform. They seem to possess physical bodies but appear to exist in Warp space for at least part of their life cycle and are known to pose a terrible threat to all living creatures when in the material realm. In shape, they appear as barrel-shaped or basic spheroids that measured approximately 2 meters in height and had a tough leathery skin. They are able to change their skin tone at will though are typically leathery brown. A single large sensory organ coloured either red, pink or orange sometimes referred to as an eye sits at the very top of the body though its actual function is unknown. Around the upper portion of the body is a cluster of pale or white or pinkish tentacles that range between 8 to 12 in number that are all one and a half meter long. Typically, two of these are longer than the others and end in suckered pads.
The tentacles serve as the primary sensory as well as manipulative organs for the Enslaver. Though they lack any legs, they do move about their environment by floating and sometimes use their tentacles to aid them when they wish to move precisely or fast. This method allows them to move quite rapidly and allows them to change direction or speed in a manner comparable to Humans or other more orthodox creatures. An Enslaver can float up to 3 meters high but are unable to actually fly though they are able to climb.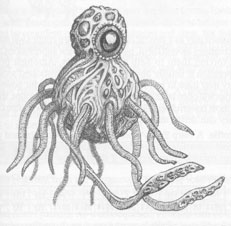 They have the ability to transcend normal space allowing them to easily traverse the galaxy and perhaps beyond. Enslavers are able to travel through warp space by using the psychic vibrations of other creatures. The name Mankind has given them stems from the fact that they are able to mentally enslave other creatures to their will. Through mental control, they are able to take over the minds of other races with a single Enslaver able to dominate the minds of up to 10 creatures. The victims of this mental control retain all their abilities, knowledge and physical attributes though all of these are under the command of the Enslaver. Victims of the Enslavers become helpless and complete puppets to their alien master's will and perform even the most self-destructive actions without hesitation.
Once an Enslaver has its tendrils in your mind–that's it. You'll do whatever it tells you. Even trained psykers can be overwhelmed given enough time in the presence of one of these beasties. Though usually trained psykers are powerful enough to withstand the Enslaver while the psyker's "escorts" deal with the creature.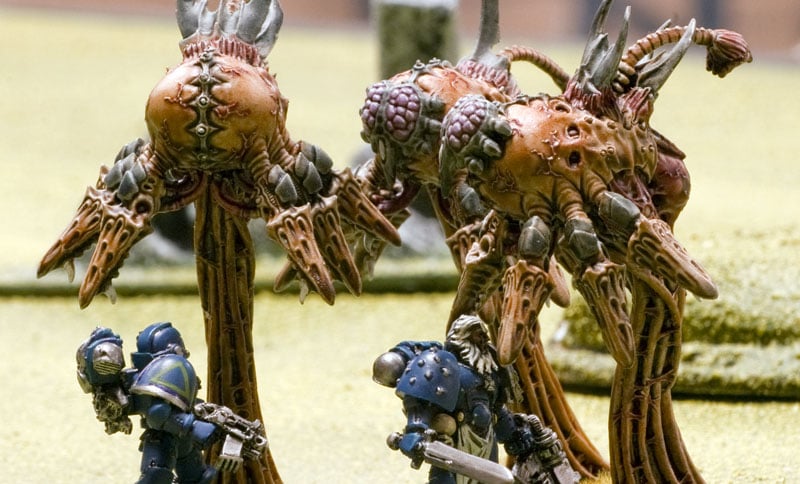 Enslavers are slightly larger than a grown man, however other size ranges are possible as the former has been the average assessment. These xenos have sac-like bodies which contract with movement and are almost completely transparent, the front is recognizable by numerous tentacles originating from the anterior end and down to the posterior along the bottom. The face of the Enslaver is an almost mask like visage with numerous eye-holes of differing sizes. An Enslaver also possesses the abilty to phase in and out of the Materium as it manifests from a psyker. The creatures possess psykers as daemons would, yet do not show any outward signs of possession, instead working clandestinely to further it's own ends — ultimately the possession of other psykers to allow the passage of more Enslavers. Unlike daemons, Enslavers can control non-psykers, which they consume the minds of, furthering their own power and allowing the control of more potential slaves. Eventually, with enough Enslavers or one of extraordinary power it may be able to control an entire Hive of humans and then spread across the planet, after which the only acceptable plan of action is Exterminatus.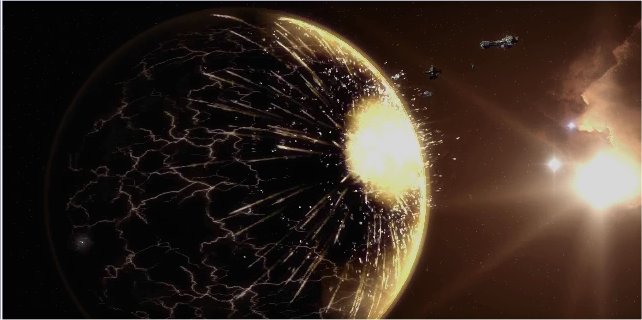 Truly a terrifying proposition. But thankfully Enslavers haven't been seen in this segmentum for some time, so there's absolutely nothing to worry about.
The Emperor Protects, and if you are worried you might be possessed by an Enslaver, report to your Commisar.