Black Blow Fly here in the middle of Imperial Knight hysteria to talk all about Deathwatch – the solid codex everyone seems to have forgotten.
Codex Deathwatch was hailed upon release as a resurgence of Imperial Space Marines fixing a lot of problems that have been identified with the original eighth edition Space Marine codex with a specific focus on Primaris Space Marines… still no cheap transport for Nù Marines but their bolt rifles have a lot more sting now. Several big name players weighed in on the codex stating this release got them excited enough to give it a go – then Imperial Knights became the new hotness literally overnight.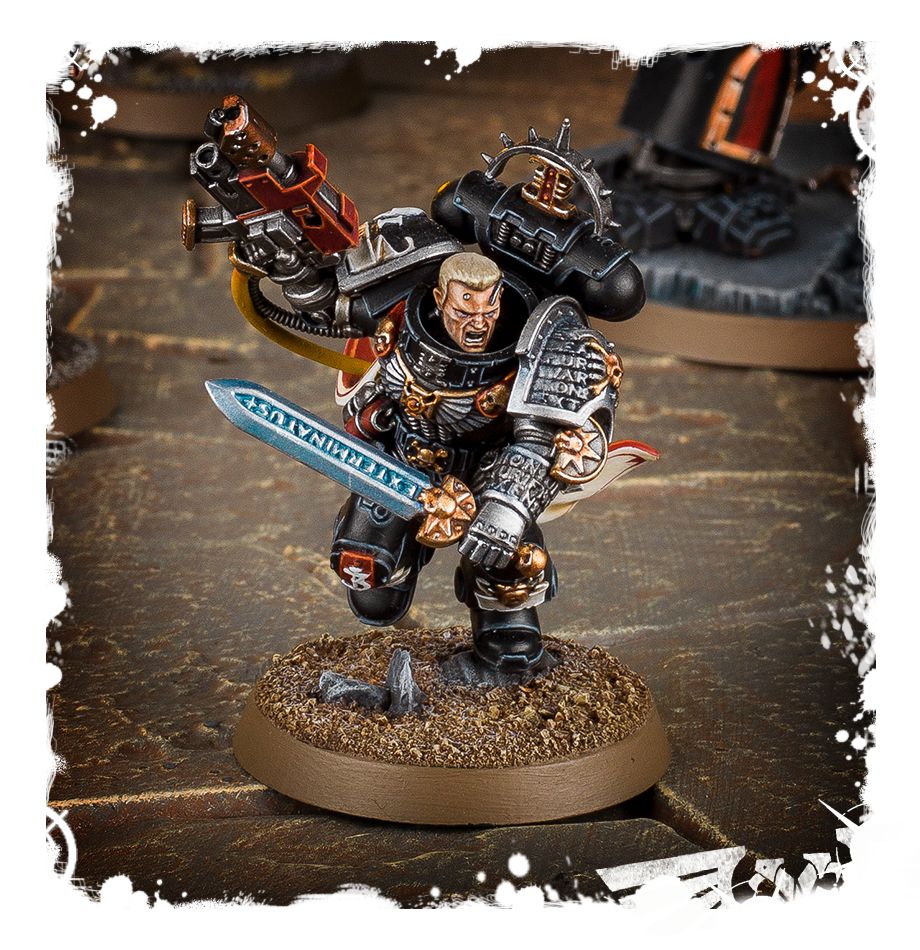 I have watched a lot of batreps featuring the new Deathwatch and believe me when I tell you it wasn't pretty. It's sad to watch games where the people playing a featured army don't know their rules and make lots of silly mistakes. For example Watch Captain Artemis not using his stasis grenade versus a C'tan with one wound left then totally fluffing the charge. It's not like we are gonna see a lot more batreps featuring Deathwatch – oh well. I did however get to watch one high quality batrep by Grim Resolve which pitted them versus a tough as nails Ultwhe army and it was a good one right down to the very last roll of the dice.
Hard Lessons Learned
Like many armies if you want to play competitively Deathwatch lends itself well to allying with another faction. I know many of us hate soup but you can design a nice army that still fits the background well. Deathwatch centers around hardened veterans formed up into kill teams. Basically your troop choices are elite units that excel at shooting and have many rules built in to buff this phase. You can literally go crazy designing these units taking bikes, terminators and jump pack veterans but wow the points start to add up very fast. I'm going to take an MSU approach and field five-man squads… some Intercessor squads and some grizzled vets. Vets can take a storm shield(s) to tank wounds from multi-damage weapons so one or two per squad can increase their longevity at minimal cost. Frag cannons are the business but costly so my philosophy here is use them but don't go overboard – everything in moderation. You need at least three squads for a battalion and that seems like enough.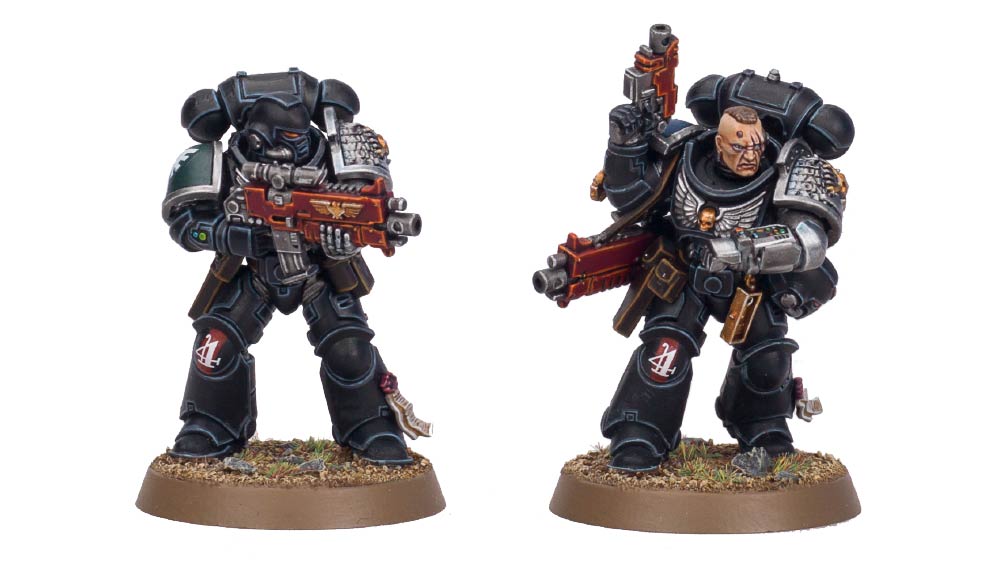 I'm not sold on the Blackstar mainly because it does not have Power of the Machine Spirit… all your heavy hitting weapons are hitting on 4+ at best assuming the transport moves – really feel like GW fumbled this one to be honest. It's not a big deal though because you can actually design a very mobile army that doesn't rely upon transports. To me it's all about boots on the ground and Deathwatch has a strategem to place some units in deep strike reserve… use it. While the Watch Master is in every way a Jedi and a must take for one of your HQ the Watch Captain has access to a jump pack and can be kitted to function as the equivalent of Slammaguinius. I like to call him McBain and his buff to reroll 1s is very nice for plasma toting Inceptors. Couple that with a deep striking squad of Hellblasters and things just got really real.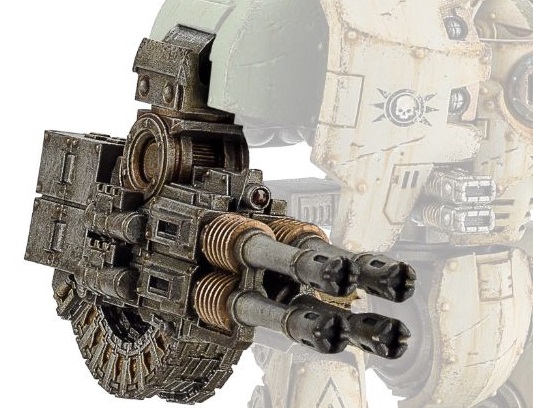 Next a shout out to Forgeworld – take a hard look at the Leviathan dreadnaught rocking two stormcannons… T8 2+ Sv and 4++ with BS2. The Leviathan can put a big dent in an Imperial Knight. He is very buffable as well. You can boost him to T9 for example with a Librarian casting Might of Heroes plus there's a strategem so he wounds on +1. Like I said he can take a big chunk out of a Knight. I'd buy one for a dollar for sure. The Leviathan is intrinsically deadly versus Tyranids since they can target synapse creatures and ignore cover… good bye Malenthrope and Broodlord it was nice knowing ya. Since he's a relic you'll need another heavy support and my choice is a quad launcher… cheap as chips and dishes out the wounds firing indirect.
~So there you have my initial thoughts on winning with the Deathwatch, go get some for the Emperor!