Humble Bundle has partnered with Frog God Games to bring you a plethora of 5th Edition books, tomes, modules, and treasures. Come check them out!
That's right folks. We're back with another batch of books that you can grab for under twenty dollars. This time around it's a horror-themed haul. Frog God Games and Kobold Press have put together some of their creepiest, crawliest, most eldritch-monstrosity filled modules for you and made them available through Humble Bundle.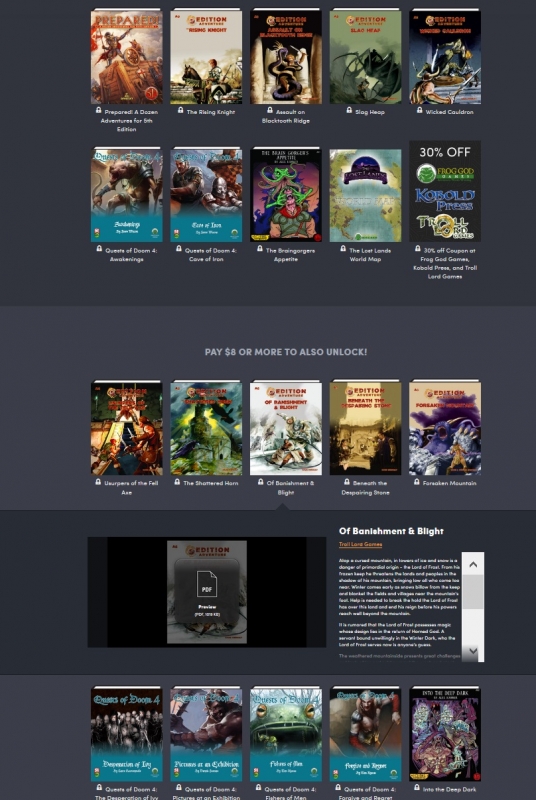 This is a perfect chance to grab a ton of quests and adventures that are ready to play. Be a hero to your community and your gaming group–check out what you can grab for the next two weeks (at press time) all for $15.
via Humble Bundle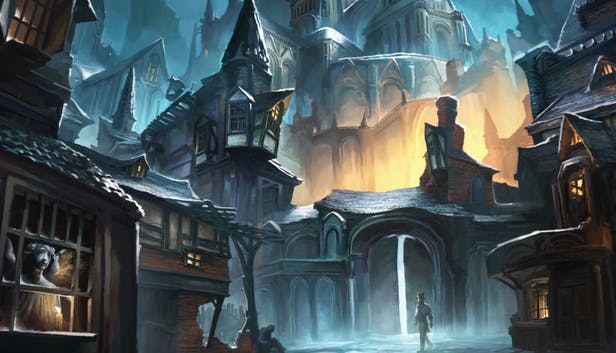 Humble RPG Bundle: 5E Dungeons, Hordes & Horrors by Frog God & Friends

We've teamed up with Frog God Games and friends for another bundle of tabletop goodness. (Or, you know, evil.) Get a library of maps, campaign guides, adventures, and other resources to support the 5th Edition of everyone's favorite roleplaying game. The horror! The horror!
You get a TON of stuff in this bundle. There are forty books on offer, including the Quests of Doom, which send adventurers against different horrors. Or the Tome of Blighted Foes which arms GMs with 32 new monsters and templates for building more. If you want to play around with a corrupting Blight and don't want to grab your Warmachine/Hordes models, this is a great way to do so.

And as with all Humble Bundles, the proceeds go to charity and the publisher, and so on, as you decide. Speaking purely from a book point of view, this is a great opportunity to pick up the excellent Tome of Beasts as well as a host of other maps, lairs, and adventures.
Every last thing in the bundle can be unlocked for ~$15, which is pretty incredible.