Next week from GW: the big release of Age of Sigmar, 2nd Edition. This is going to be a massive release, looks like they're ready to hit the ground–or whatever passes for it in the Mortal Realms, running.
The Mortal Realms are in upheaval! Chaos reigns–well, sort of but really it's more like Undeath reigns, but it's causing chaos but not Chaos with a capital C, I mean it did have a capital letter but that's because it was at the start of the sentence and look I didn't name the main villainous faction Chaos, I'd have called them Kevin but it wasn't up to me, nobody asked me–but the fact of the matter is that THINGS ARE BAD in the Mortal Realms right now. And it's up to a whole new edition of heroes and villains and people just trying to mine aether-gold to make it in these crazy mixed up worlds, where the problems of two people don't amount to more than a hill of beans.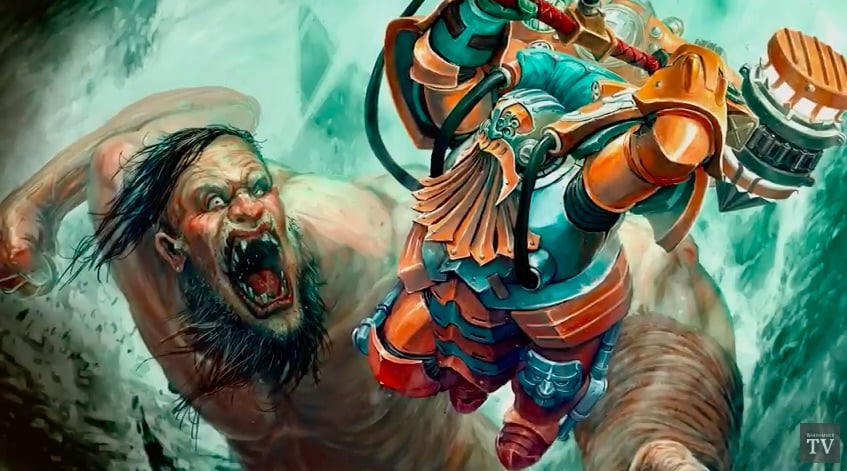 Here's lookin' at you kid
And so AoS 2.0 is upon us. Next week you'll be able to preorder the new book, the Soul Wars boxed set, and a whole host of other things you'll want to grab if you want to take part in the call for heroes the Mortal Realms are putting out right now.
via Warhammer Community
One of the biggest things about the new release is the Soul Wars boxed set. It's about on par with Dark Imperium for stuff it contains–and it's definitely the best Age of Sigmar boxed set I've ever seen. If you're looking to get started in the game, or just wanting to grab some sweet sweet Nighthaunts and new Stormcasts, this is the box for you.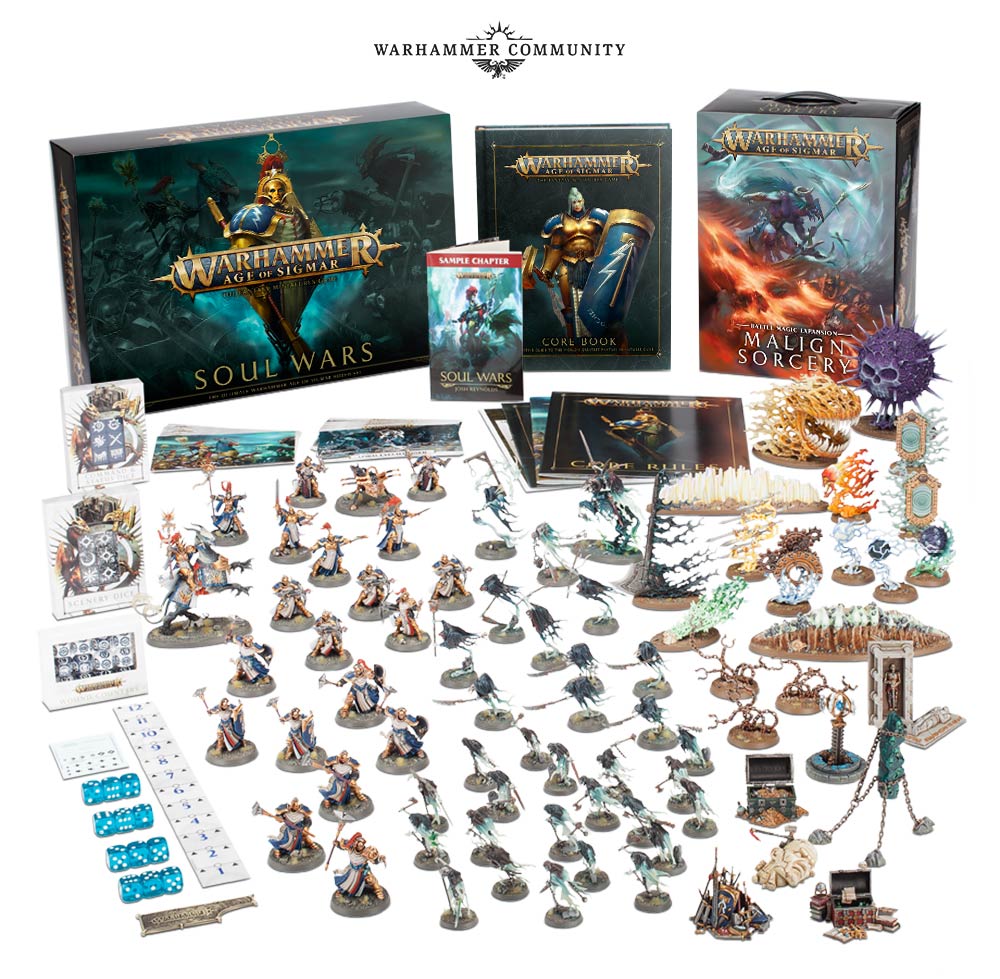 Accompanying Soul Wars, which counts for most of the stuff pictured above, you'll also have a chance to pre-order Malign Sorcery and the new General's Handbook, which you'll want so you can grab points, and so on.
Here's a full list of what's out for pre-order this week:
Warhammer Age of Sigmar: Soul Wars Boxed Game
Warhammer Age of Sigmar: Core Book
Malign Sorcery
General's Handbook 2018
Combat Gauge
Scenery Dice
Command and Status Dice
Objective Markers
Wound Counters
Stormcast Eternals Castigators with Gryph-hound
Stormcast Eternals Sequitors
Nighthaunt Glaivewraith Stalkers
Nighthaunt Myrmourn Banshees
New Technical paints: Nighthaunt Gloom and Hexwraith Flame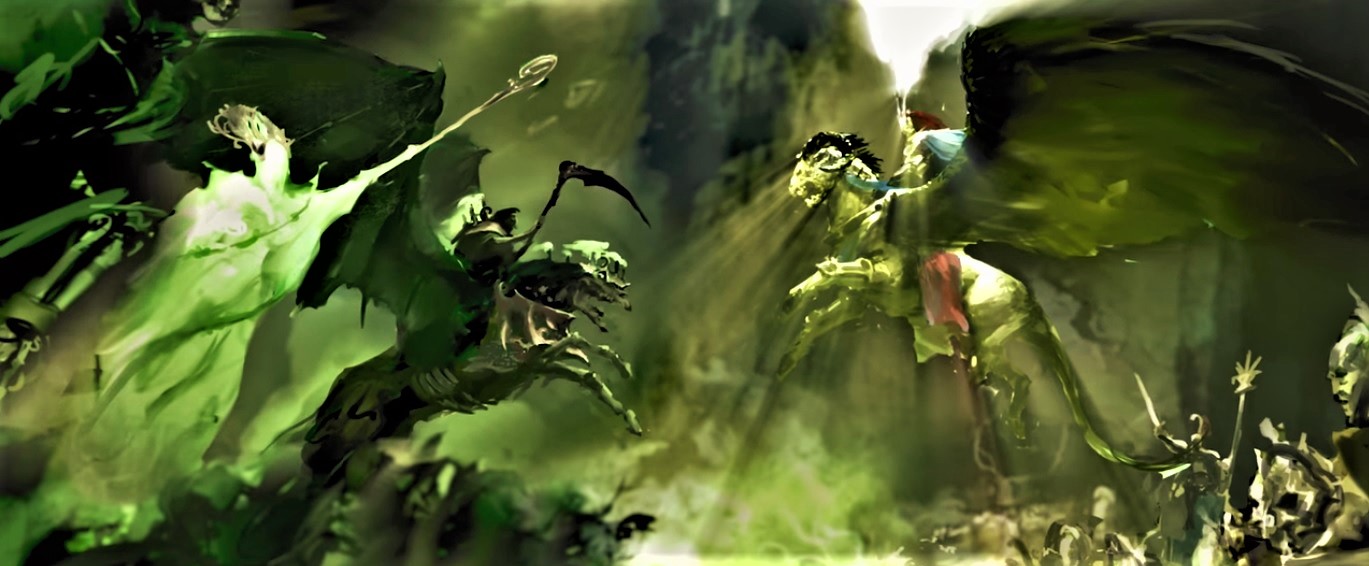 This is an exciting release. I'd say electric, but that's only the Stormcasts–the new Sacrosanct chamber looks to bring that magical punch that the Stormcasts have needed. I'm beginning to come around on this faction, they're growing on me. But they've got a ways to go before they can replace the lizardmen on dinosaurs from space that hold my heart. We're getting excited to hop into some games with the new edition rules–so be sure and keep your eye out, we'll doubtless be streaming some once the kits are out.
In the meantime–Soul War…Soul War never changes…