The Nighthaunts Battletome is up for Pre-Order this weekend and these dead do not rest easy. Come take a look at the contents and see what surprises the dead have in store for you!
The Nighthaunts are invading the Mortal Realms this weekend with Soul Wars and they are also getting a new Battletome as well. It's packed full of goodies for the followers of Nagash and we've got a couple of sneak peeks for you.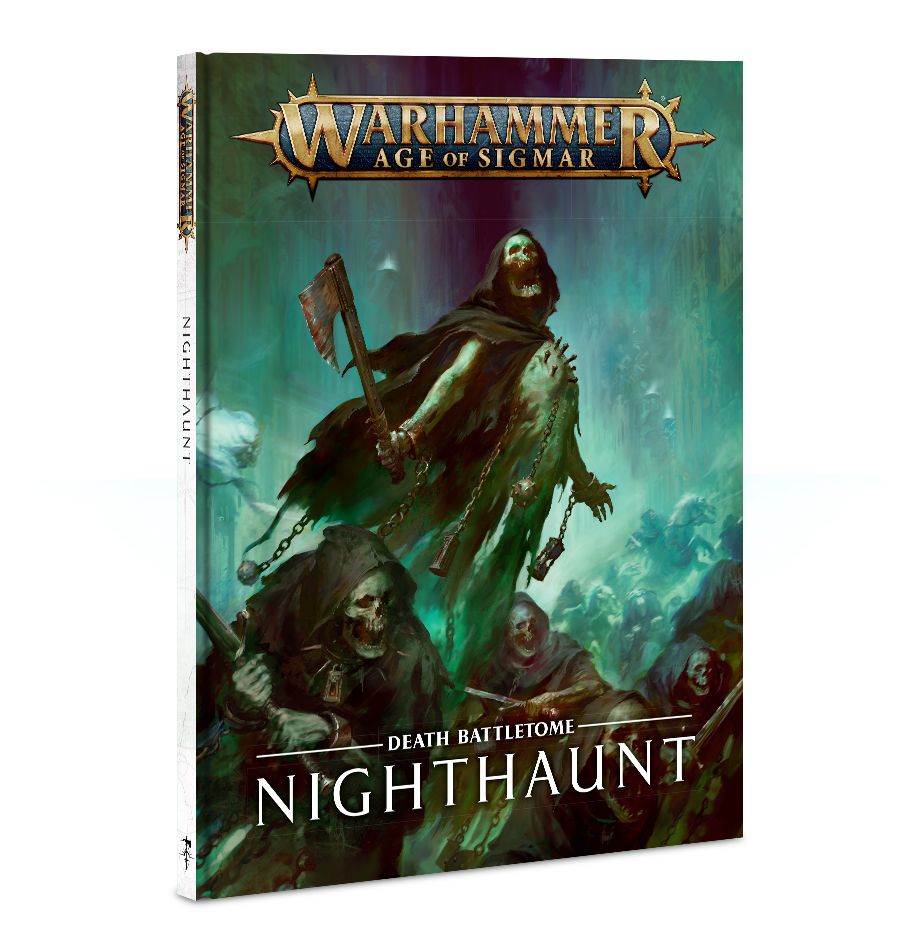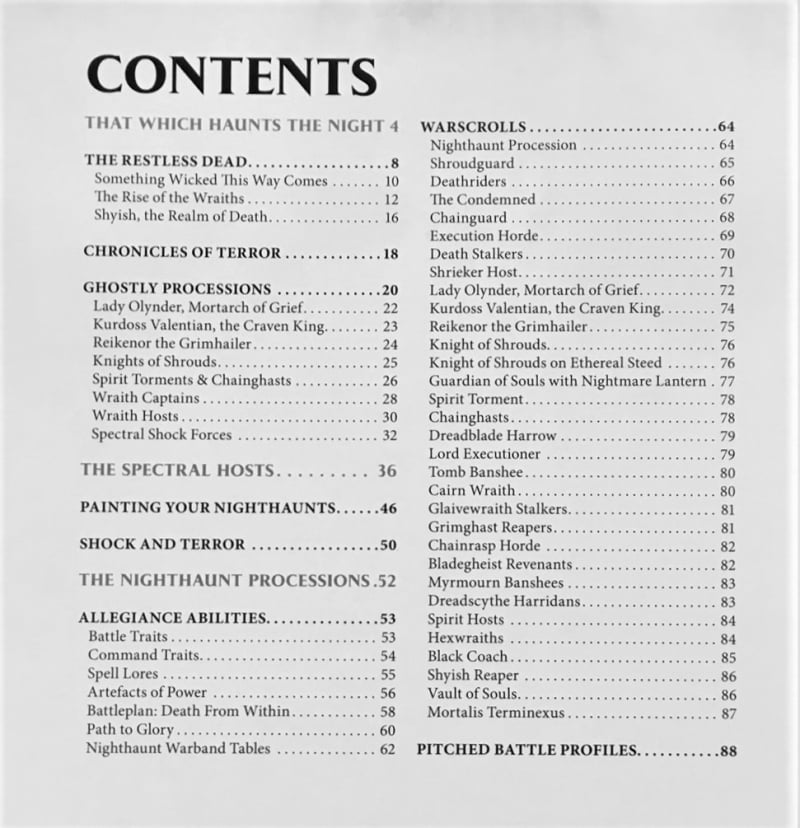 The Table of Contents shows just how much lore you can find in the book as well as all the units that are coming. Lady Olynder and Kurdoss Valentian have a twisted relationship – and it's all because of Nagash's unconventional sense of justice. But that's not all you'll find – this book, naturally, comes with unit descriptions, pictures, painting guides and more rules than you can shake a ghostly stick at! Oh and Pitched Battle Points (and they do match the new General's Handbook in case you were wondering).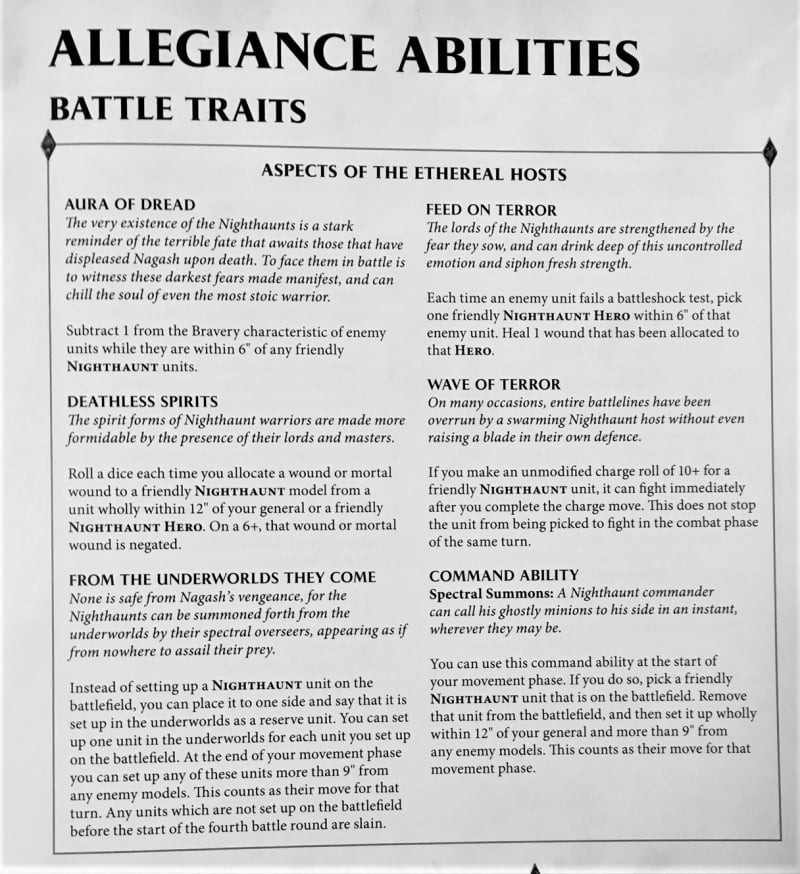 The Nighthaunts also come with some powerful new Allegiance Abilities in the Battletome. Deathless Spirits is pretty great and Wave of Terror can lead to some interesting turns when you get a charge off. If you're rolling hot your opponents are going to feel the chilling touch of the grave that much faster from the Nighthaunt Army!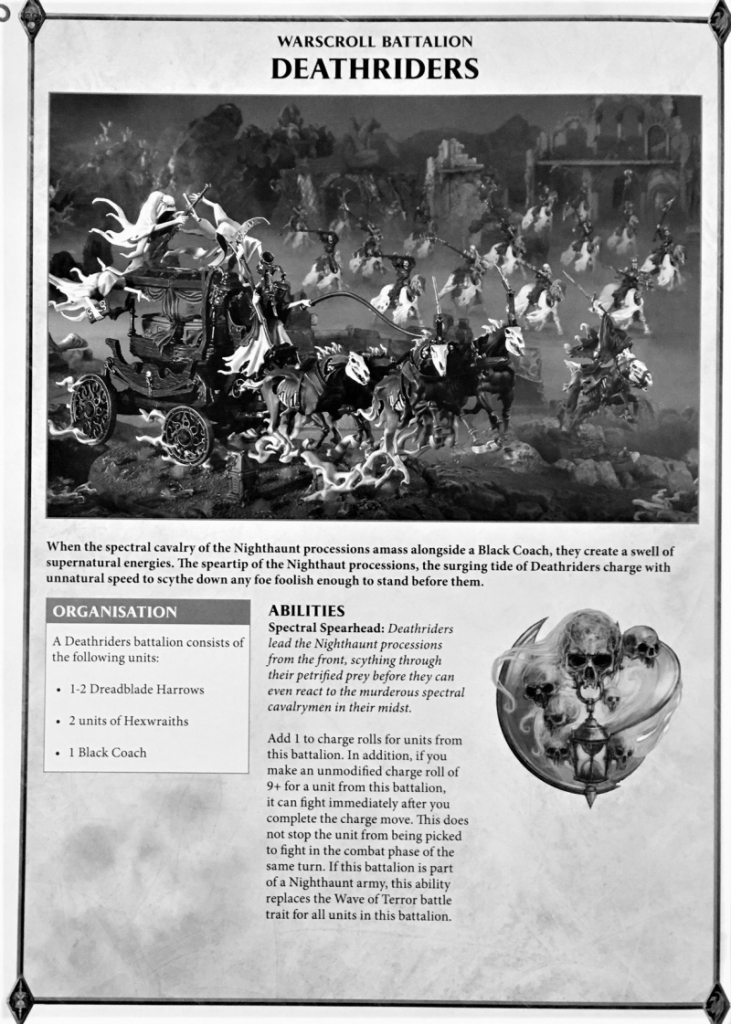 And finally, here's a preview of one of their Battalions. It uses some old favorite and some of the new hotness. These ghostly riders are going to bring the vengeance of the dead on the living. I'm curious about combining their battalion ability with From The Underworlds They Come or with the Spectral Summons Command Ability. Seems like a pretty potent combo as you can charge in the same turn – it's risky, but it could totally be worth it!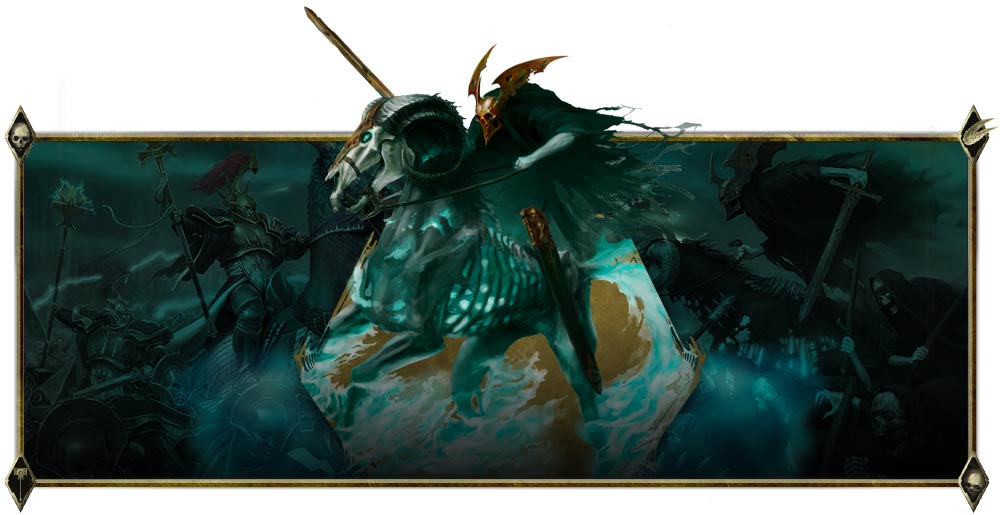 Get ready for the charge of the Undead Brigade. They don't care about your stinkin' cannons!