An inverted black pyramid. An unforeseen intrusion. A quake of necrotic energy. And a new Lady of Death. How are all these things connected? I blame Nagash. If you're looking to get caught-up on what the heck is going on in AoS we got you covered.
Nagash had a plan in motion to take back the souls he believes are rightfully his. Unfortunately for everyone else, that probably means their souls. He had a plan eons in the making and it was thrown off balance in the last moments of his final victory. That lead to the Necroquake and a wave of undead that reverberated throughout the Mortal Realms.
We go into more detail in the video, but that wave of energy cause the Nighthaunts to be awoken – these are the spirits of the not-so restful dead who want vengeance on the living. The necroquake roused them and their initial attack was surprisingly effective. Unfortunately for Nagash, they didn't have any sense of organization or direction. They flooded garrisons slaughtering the defenders to a man only to retreat back and give-up the ground they had just taken. Nagash knew that he needed a leader for these restless dead.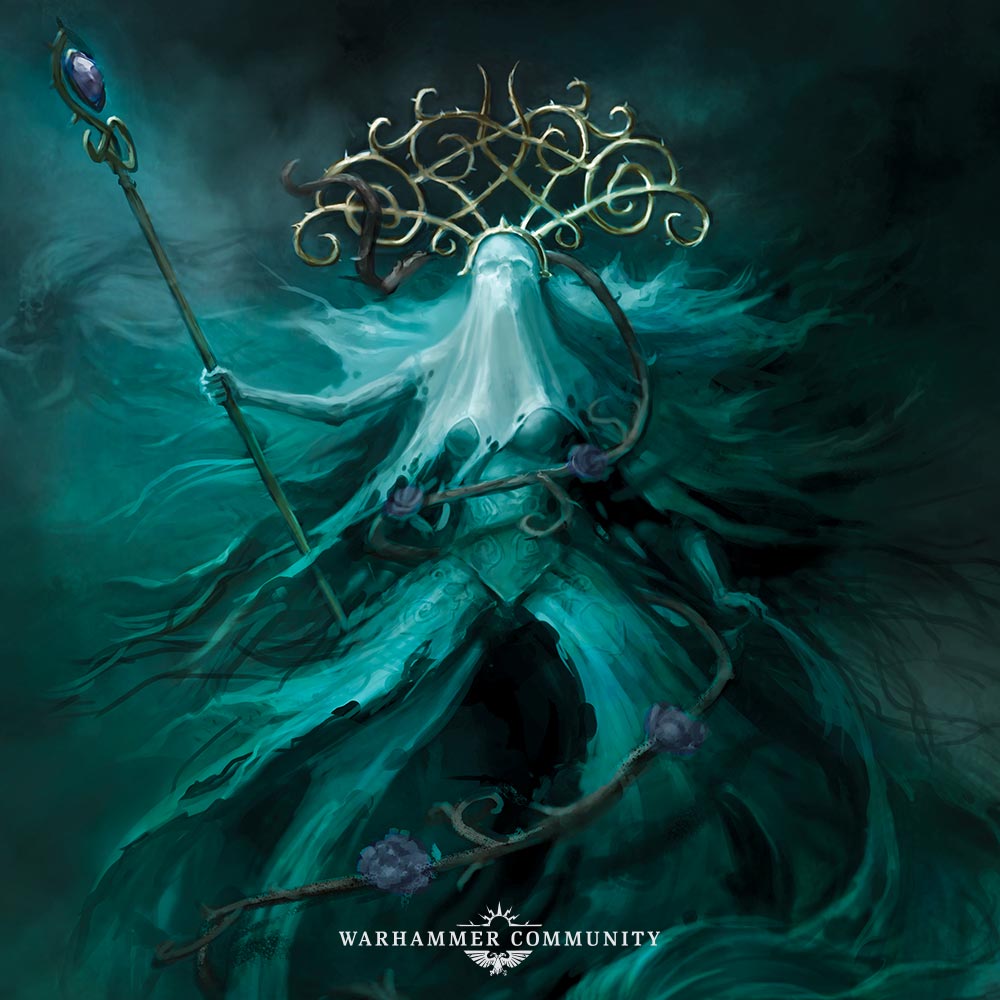 Lady Olynder was his choice. She was ambitious, cruel, and most of all, effective. She was able to rally these ghostly dead to her and give them a direction. Her successes spread as she pushed out invaders to the Realm of Shyish. However she could not command alone.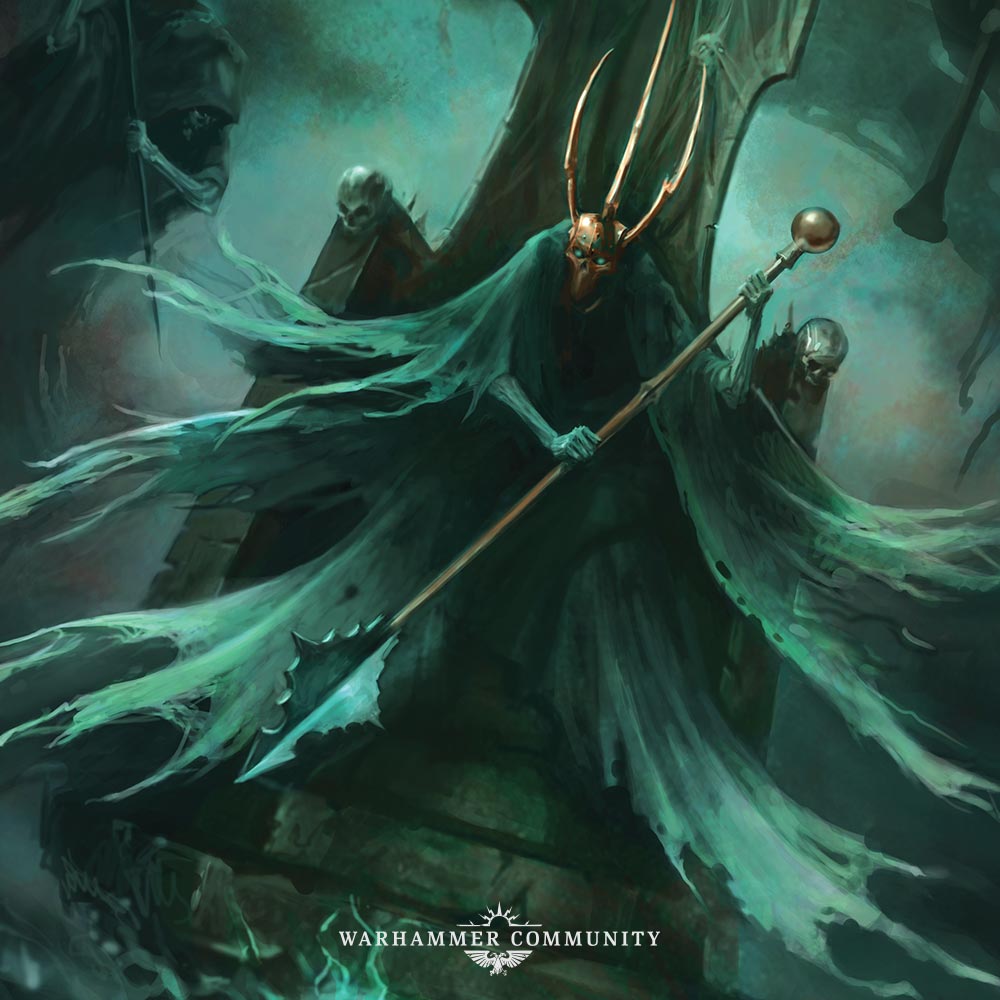 In Nagash's mind The Craven King was a perfect fit. He brought his own ambition to the equation and in a twisted sense of justice he gave the usurper a measure of power – but he would never rule. He was the muscle while the Lady became the Mortarch of Grief.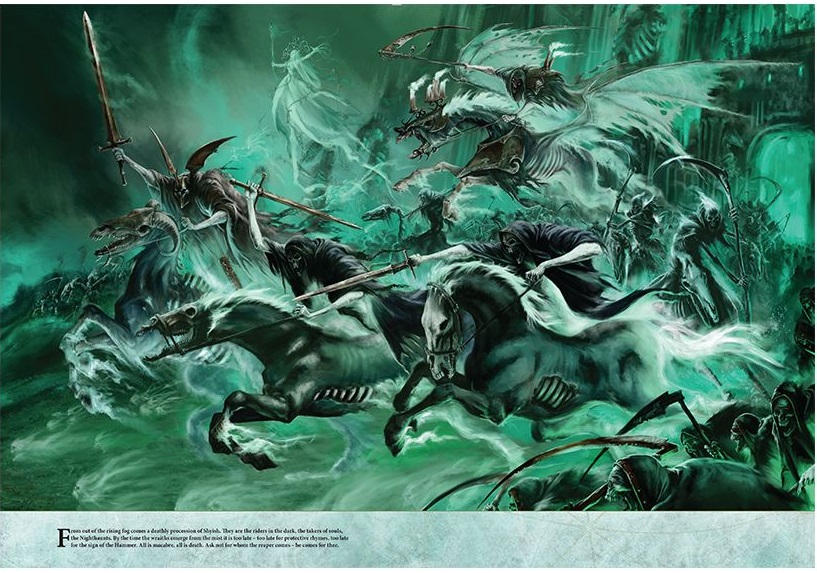 The final piece was the Grimhailer. A powerful Necromancer  in life he sought mastery over death – much as Nagash had done. Unfortunately this raised the ire of the God of Death and when he died, he was cursed to be a huntsman for Nagash for eternity. His casting ability complemented the other two leaders of the Nighthaunts quite well.
All over the Mortal Realms the Nighthaunts are attacking – ghastly shocktroops that arrive with no warning and fight with no mercy. They now have leaders who can command them and they are a threat unlike any the Mortal Realms have seen. Are you ready to face the grave?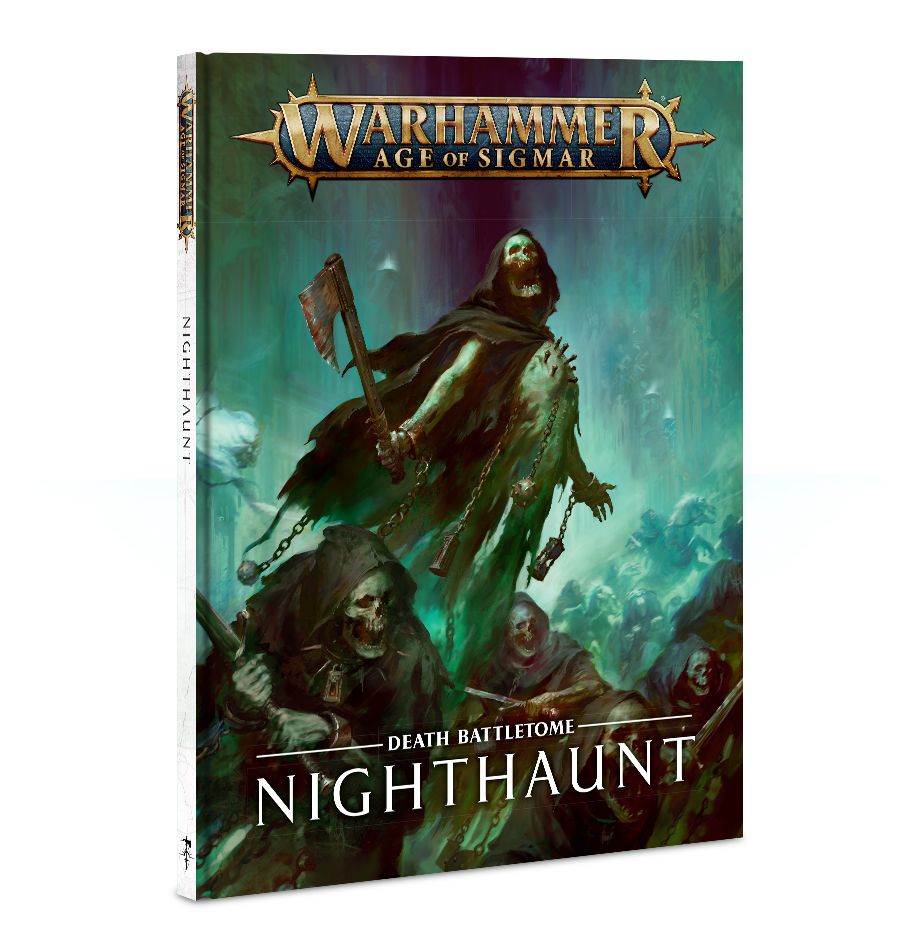 For More Lore of the Nighthaunts get their Battletome!