Check out this week's hottest board games and take a detailed look at Welcome To…

The Weekly Board Games Top 10 
"The Hotness" on BGG is a list of the currently most popular games, as based on views. This week brings us these winners:
Today we'll be focusing on:
Welcome To…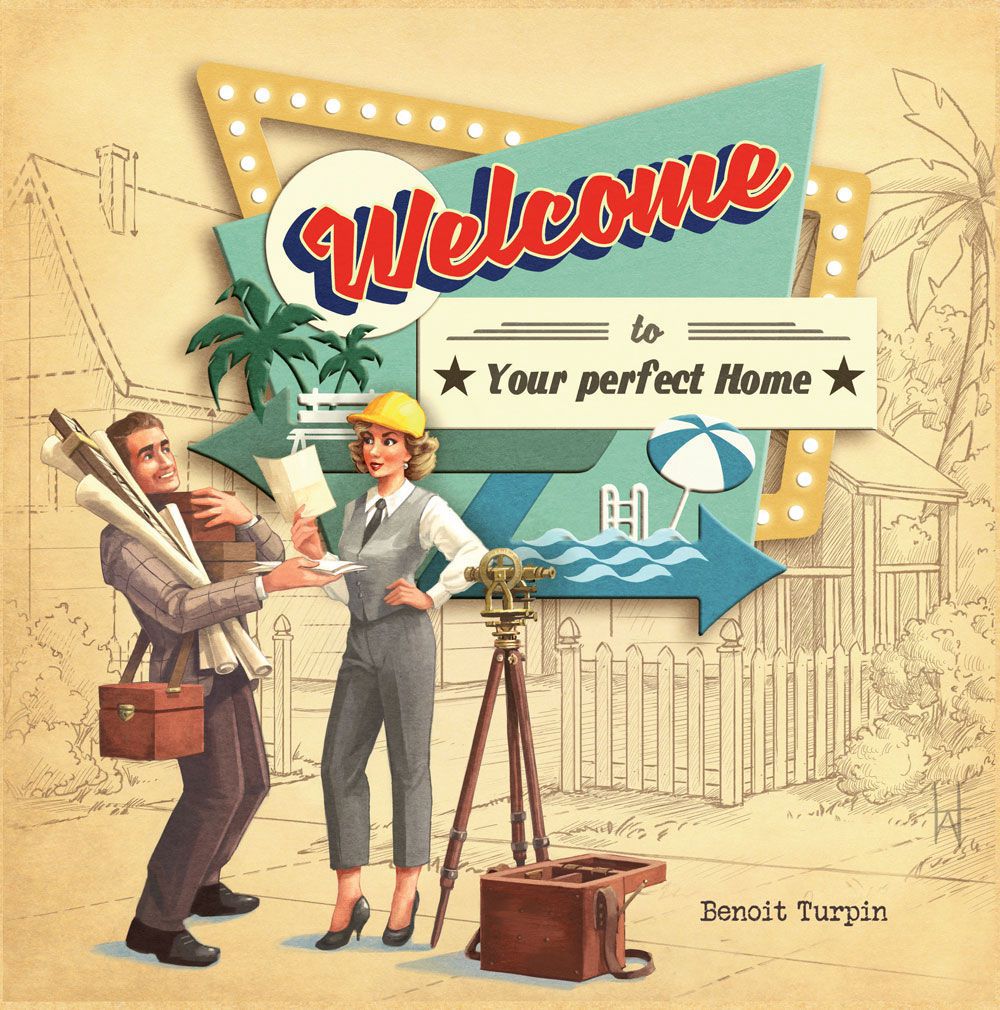 Welcome To Your Perfect Home (or simply Welcome To…) is a 'Roll and Write' game that uses cards instead of dice. Each player is building their neighborhood, hoping to build the best suburban paradise.
Each player will have their own neighborhood sheet to track their building progress.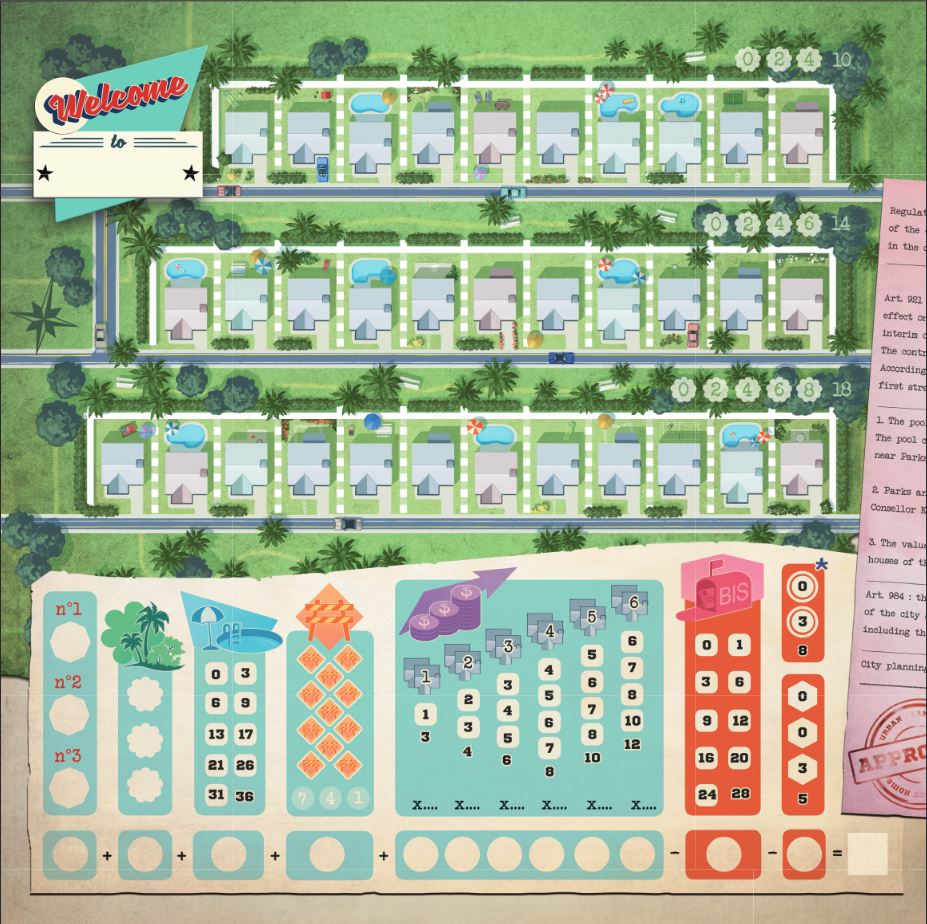 Each turn, players will pick from one of three building opportunities from those available.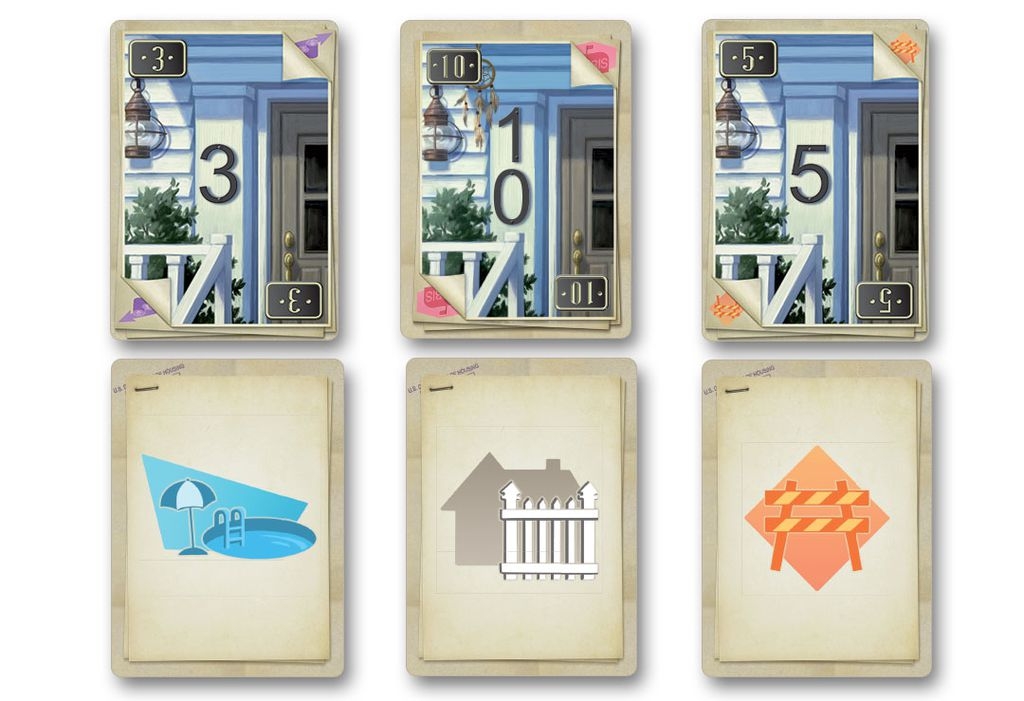 The players will pick one of the numbers with the corresponding building addition and add it to their neighborhood. When adding house numbers to a street, house numbers must be increasing from left to right, so proper advanced planning is key.
With each added house comes an additional construction option; Pools, fences, parks, etc. Each of these provides various bonuses and points at the end of the game, if properly organized.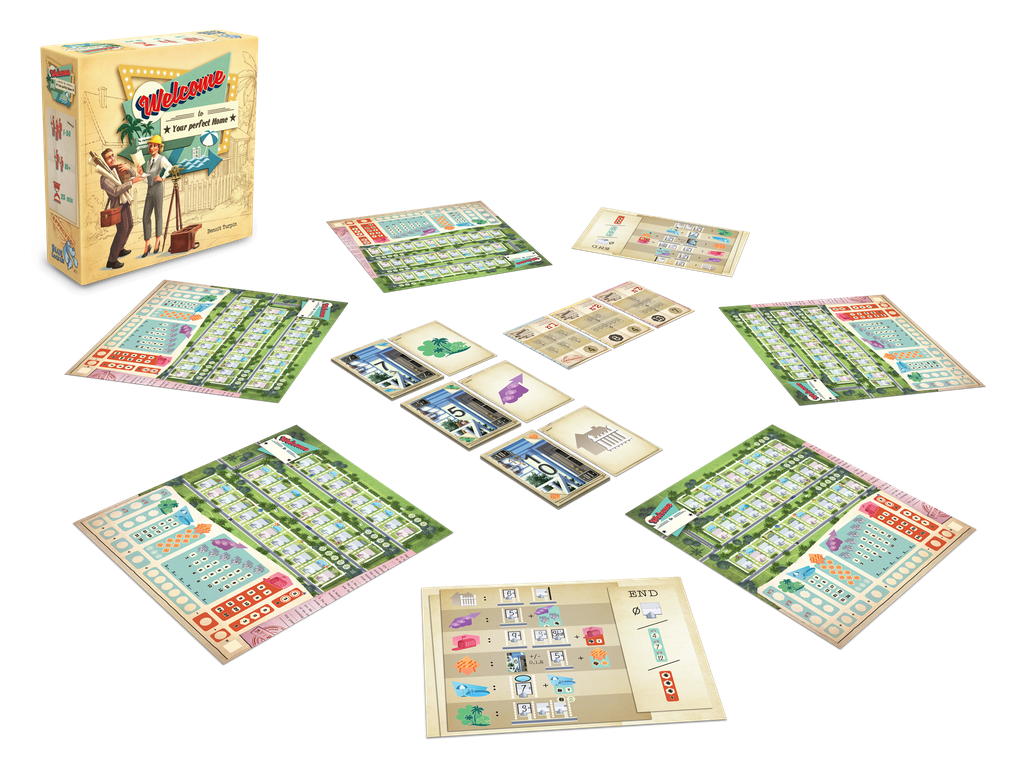 Welcome To… requires a lot of planning and ability to roll with which options are provided to you. There are tons of different strategies to aim towards and loads of different ways to gather points.
So get out there and build the best Pleasantville you can!
From Blue Cocker Games
Welcome To… –

$24.95

– Available Now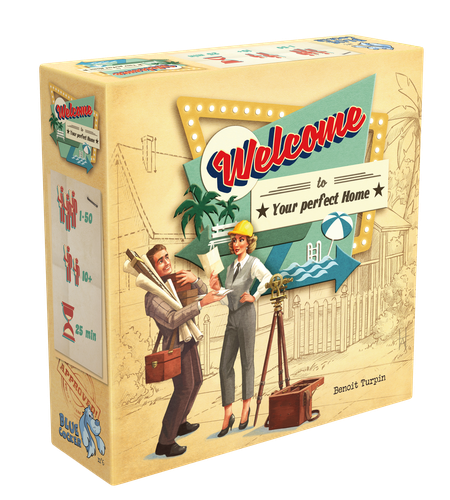 In Welcome, players are american architects in the Fifties, during the baby boom. But beware of the competition! Who will best accomplish city plans by creating the nicest housing estates in the three streets he's been assigned, with their luxurious parks and fancy pools ?

Welcome is a game where everyone plays at the same time with the same cards. It's all about cleverly combining the house numbers with their associated effects in order to become the greatest architect of tomorrow!

Contains:
1 scoring pad (100 sheets)
81 construction cards (58 x88 mm)
29 city plan cards (58 x88 mm)
4 player aids
rulebook
scoring pad application
1 – 100 Players
25 Minutes
Ages 10+
~Happy gaming!