Endless Spells, you cast 'em, then try and outlast 'em. Want to know how they work? Well step inside and let's dig through the malign sorcery of…uh…Malign Sorcery.
Maybe we should call it the bad magic of Malign Sorcery? Doesn't quite have the same ring to it. Either way, Endless Spells are one of the biggest new parts of the new game, and there are a ton of them in the Malign Sorcery boxed set. In a nutshell, they are models you can take in your army, it costs you a certain number of points to include its warscroll in your army, and once you have them any Wizard in your army can cast them.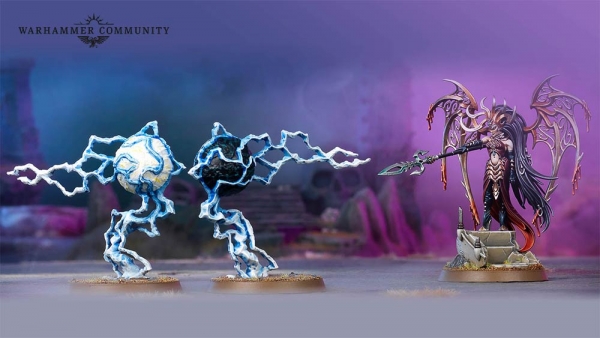 Well they can try. Assuming you get the spell cast without it being unbound (harder to do now) you can then set it up on the battlefield as specified in the Warscroll. Let's take a look.

Basically you can cast one Endless Spell per model you have, but you can take more than one of each type of spell. So if you wanted to have two Purple Suns of Shyish, I suppose you could. Or set up a field of death with a swarm of Aethervoid Pendulums. At any rate, once you've cast the spell, it's either in play and stays where it is until dispelled (more on this in a minute) or it is a predatory spell, and once you've cast it, it goes around wreaking havoc on the carefully constructed battlefield.

That's a lot of text, but what it boils down to is–once you've cast an endless spell at the start of each battle round, after you roll initiative but before you actually go, whoever is going second gets to move a predatory endless spell according to its Warscroll. If there's more than one, you alternate moving them, so the more Endless Spells there are, the more this part of the game will seem itself Endless. But this is where the caveat comes in. You have these lingering effects that dole out Mortal Wounds readily and depending on how you place them, they could be a serious threat to your units. Or a canny opponent can try and quickly position them out of their effective range.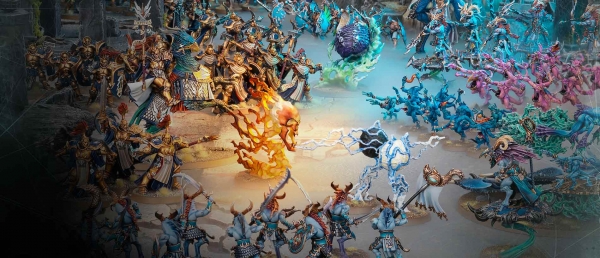 So when casting these spells, you'll really want to consider–how do you set up a spell that you can use, but that's worth it enough that your opponent won't send it fleeing from the battlefield (or at least their own units). It's a conundrum to be certain. Especially since, if an Endless Spell sticks around, you can always just attempt to unbind it/dispel it instead of casting a spell.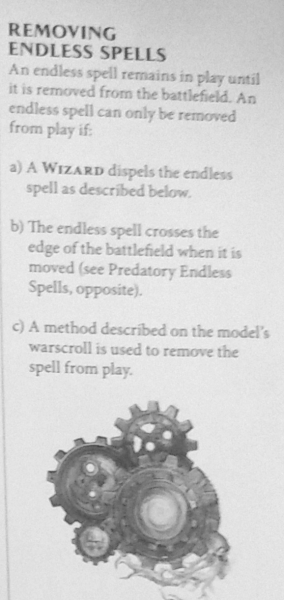 Basically Wizards can decide to cast one less spell this turn during their hero phase to instead attempt to dispel an Endless Spell they can see. It works pretty much exactly like Unbinding does–you have to beat the casting value of the spell–but you can only attempt to dispel an Endless Spell once per Hero phase. And there you have it, Endless Spells in a nutshell.
Which spells will you be adding to your army?