It's time to talk about Pathfinder 2.0, but before we do, we're frightened, blinded, hampered, inconvenienced, moist, damp, and stunned. So…uh, I guess it'll be a little bit.
Conditions are a blessing, and they are a curse. And I'm not speaking metaphorically necessarily because you can be blessed or cursed in some games. In Pathfinder 2.0, Conditions are…a lot like they were in Pathfinder, though now they're freed from the sort of "legacy" of 3.5. There wasn't too much of a difference between conditions from the 3.x and Pathfinder days. Which was a mixed bag.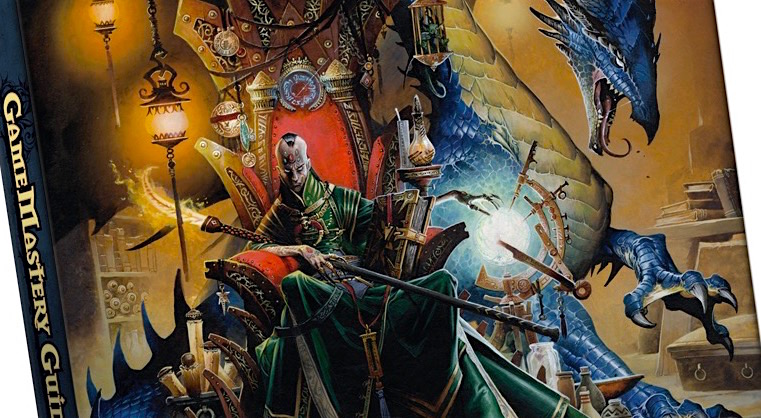 Not that kind of mixed bag…
On the one hand, it meant that playing both games was easy. But on the other hand–well, it led to things like Dazzle and Daze, both of which are just needlessly granular effects. And one day I'll go on my rant about the "Stun Rod" that was published in the sci-fi splatbook for Pathfinder, which shows why too many conditions can spoil the broth. Or the game. But–for now just know that Conditions can be a complicated thing to keep track of. They add a lot of complexity to the game, but you have to remember, "oh yeah I'm at -2 right now" or "I have disadvantage on saves vs. magic."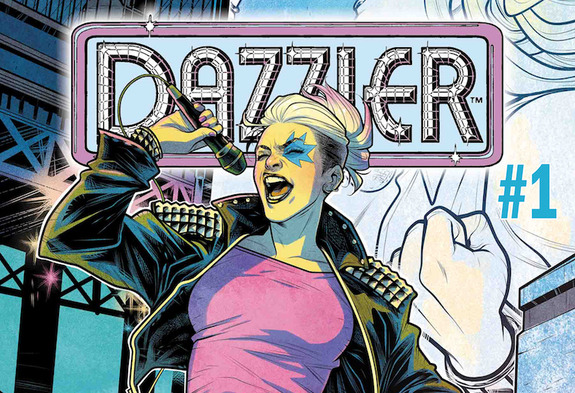 The only acceptable kind of Dazzled
Okay with all that out of the way, here's how Conditions have changed in 2nd Edition. There are two big changes at the core of them. First up, any condition can impose a bonus or penalty, fittingly called a conditional bonus or penalty–mostly meaning that more things can cause "conditions." But then also they have defined their conditions with intention, so there's a very specific list of conditions that can apply to you.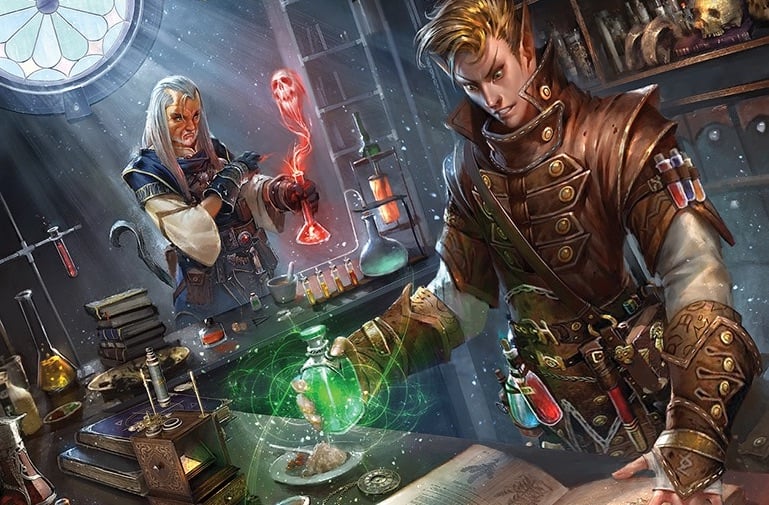 Spoiler alert, they're all poison.
And, of course they scale up. This is Pathfinder. What would the game be if it didn't have scaling granular variables that you need to keep track of? You can see this exemplified in their new way of tracking conditions:
The frightened condition has a higher value the more scared you are, and this value is also the conditional penalty you take to your checks and saving throws. So if you're frightened 2, you take a –2 penalty to checks and saves. There's some good news, though, because fear tends to pass after the initial shock. Frightened's condition value decreases by 1 at the end of each of your turns, until it reaches 0 and goes away. This condition covers all types of fear, so there's no more shaken or panicked. Frightened doesn't automatically make you run away, but some effects give you the fleeing condition as well, potentially for as long as you remain frightened! The sick condition is similar to frightened in that it gives you a penalty to the same rolls, but it's more severe for two reasons. First off, you're too sick to drink anything—including potions! Moreover, it doesn't go away on its own. Instead, you have to spend an action retching in an attempt to recover, which lets you attempt a new save to end the sickness.
That's a lot. A lot. To keep track of. I mean yes, it does let them specify more just how Frightened you are–but I'm not sure that knowing that I'm scared to a level 4 (and that the penalty will be reducing each round) is going to make that much difference to my immersion. And two–that numeric scaling is going in two different directions. Look at the Frightened condition mentioned above and then the Accelerated condition, which only goes in speeds of 5. Accelerated 5 sounds like a lot compared to Frightened 2 (which is a huge deal) but it just means you move one extra square. Nothing really to write home about.
I worry that with this kind of system, they're moving too far into the numbers game–maybe here's where a little streamlining could benefit them.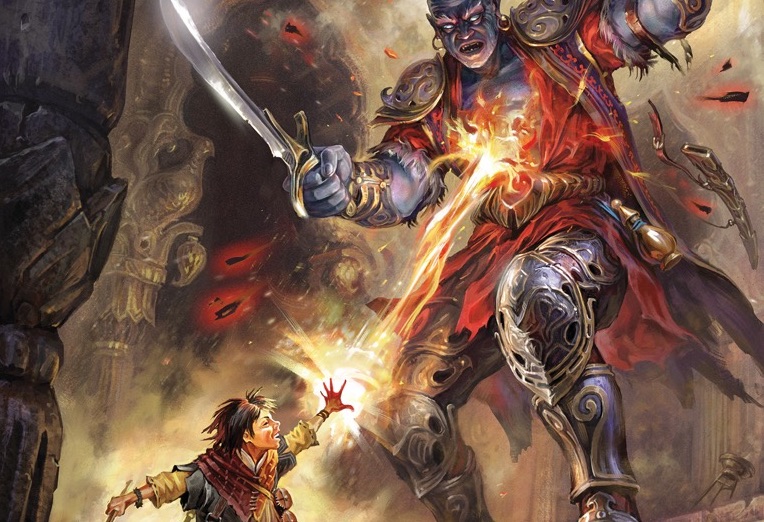 Okay now you have the burning 1 condition, and hampered 5
But that's just me. Your mileage may vary–and if you get the Quick Condition, you'll be covering a lot of mileage, because you'll gain an extra action that you can use every round (on top of the default 3). Now of course, nothing is that simple. Depending on the effect that gives you Quick, you are limited to a selection of actions–which makes sense. You might get Quick which lets you Stride or Leap (move or running jump) but you might also get a Quick–say from the Haste spell–that lets you make one extra attack with your "free" action.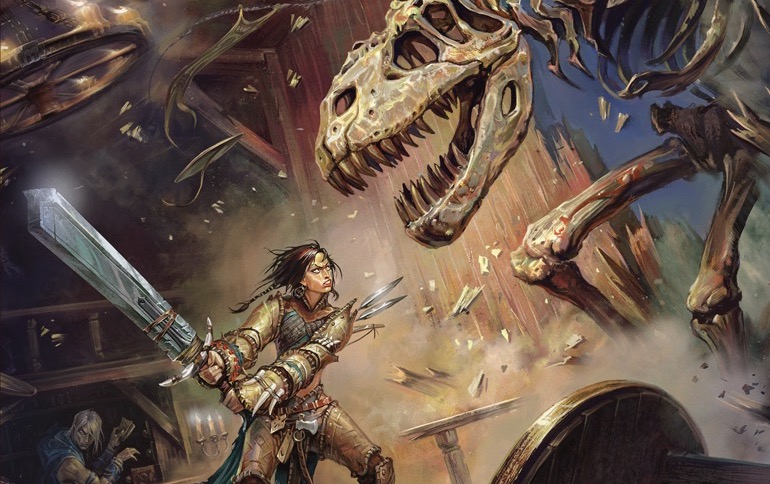 …preferably against an undead dinosaur.
Just like Haste in the good old days, gaining reliable Quick is going to be an important part of the game going forward. This is the first real part of the playtest rules that have left me feeling like I've put my hand in a bowl of lukewarm milk. The other sections are great–I love the way classes are shaping up, and Skill Feats are amazing, but this look at Conditions reminds me of all the fiddly false choices that Pathfinder could be chock full of.
But, as always, this is just the playtest. So things can change–on condition that you play the game and give them your feedback.
What do you think of Conditions in the new rules? Too granular? NOT GRANULAR ENOUGH? WHAT MORE DO YOU WANT!