Steep yourself in a dark and mysterious tradition, become a hunter of hunters–well monsters and undead–prey upon those who would prey upon the weak, even if you must become a monster to fight them.
Lurking on the DM's Guild is a great way to find tons of new content for your game–it's not always the most balanced, but you can generally get a sense of what will and won't work for you. And then there are works published by the DM's Guild Adepts, these have been given special attention from WoTC, and then, like today, we've got a class brewed up by the DM for Critical Role himself, Matt Mercer.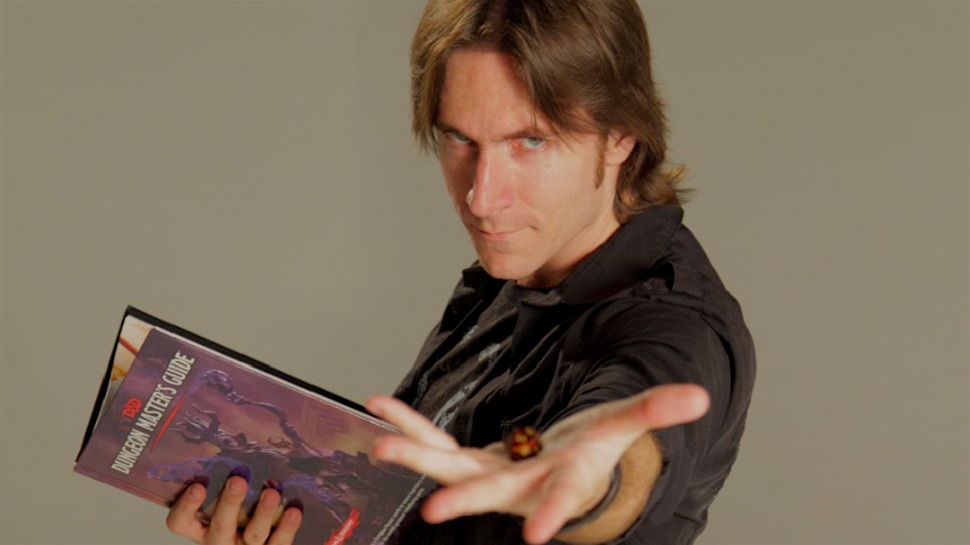 Check out the Blood Hunter, now updated, it's a class that seems wrenched from games like Bloodborne or one of the Castlevanias where you play as a vampire. You use dark and eldritch power to hunt monsters, but in so doing–become a little of a monster yourself. If you like Witching or are some kind of Witcher–one who witches, I guess? Then you might enjoy the Blood Hunter.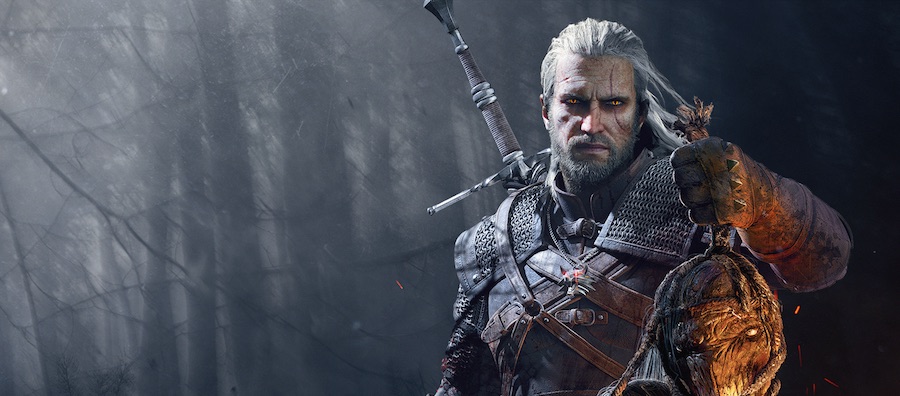 Flavorwise it reminds me a lot of a Warlock with Pact of the Blade–only a lot more dynamic in terms of fighting style. You get spells, and profane abilities, including the Rite of Blood, Mutagens, and other transformative things that give you a powerful boon, for a tradeoff. Situationally they can be very useful, but you definitely don't want to go all out all the time–unless you really want to become truly monstrous. This class is fun mechanically AND roleplaywise, it's very well written, and I recommend checking it out if you're looking to add a little more dark flavors to your campaign. For best results mix with a Paladin for the ultimate odd coupling.
via the DM's Guild
Blood Hunter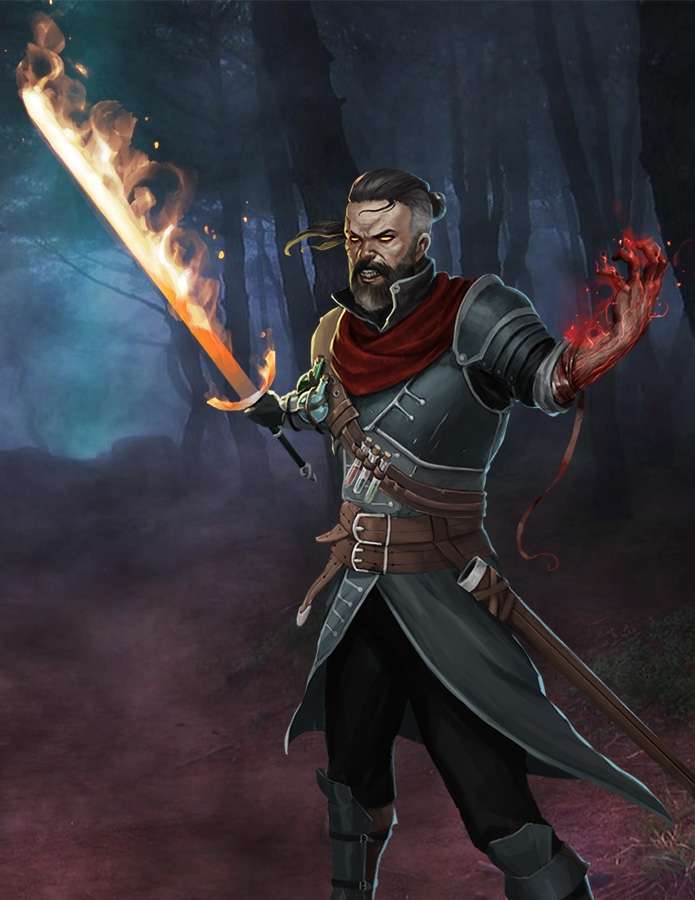 Between the martial pursuits of a warrior, and the long-forgotten secrets of blood magic, lies a sect of hunters that sacrifice their own vitality and humanity to protect the realms. Through the tutelage of hidden orders, Blood Hunters learn to give their essence to harness the elements within their weapon, manipulate the lifeblood of others through blood curses, and allow themselves to become a part of what they hunt.

Take the Order of the Ghostslayer, Blood Hunters honed to destroy the undead and all things that mock life. You could instead join the Order of the Profane Soul and make a pact with lesser evils to use wicked magic against the greater terrors that roam the land. You could even walk with the Order of the Mutant to harvest and imbibe the toxic remains of your quarry to mutate your body in powerful, yet dangerous, ways. This choice is yours while you traverse the path of the Blood Hunter.

Update: Changes!

1) Changed the die progression of the Crimson Rite to 1d6 at level 5, and 1d8 at level 16, to be in line with existing die progression within the game.

2) Added the ability to swap a known Blood Curse at 5th, 9th, 13th, 16th, and 20th level for better utility and avoid being stuck with one that doesn't match your play style.

3) Adjusted Grim Psychometry to be used once per rest, to avoid abuse or making the feature blase.

4) The Ghostslayer 'Rite of the Dawn' now causes the Blood Hunter to only suffer half of the damage when activated (ensuring a benefit for the Order outside of encountering Undead).

5) The Ghostslayer feature "Hallowed Veins" has the situational Undead feature removed, instead now allowing a reroll of an amplify damage die when using a Blood Curse  (ensuring a benefit for the Order outside of encountering Undead).

6) The Ghostslayer feature "Supernal Surge" now grants 3 attacks on an Attack action, instead of granting a Bonus Action attack (so as not to punish dual-wielding Blood Hunters).

7) The Profane Soul spell slot and spell level progression has been altered to further balance the class in line with other Hybrid caster classes, and to fix a serious issue with Warlock multiclassing.

8) The Profane Soul "Unseal Arcana" spells now do not cost a spell slot to use.

9) The Mutant feature "Mutagen Craft" now allows the Blood Hunter to flush the effects of a Mutagen as an action, should they choose. This allows flexibility should the side-effect of a taken mutagen REALLY become a hinderance situationally, allowing them to shed the detriment (and benefit) outside of a rest.

10) The Mutant mutagen "Cruelty" had its side-effect changed to only impose Disadvantage on all Int, Wis, and Cha saving throws, making the side-effect more balanced and the feature more useful.

11) The Mutant mutagen "Potency" had its side-effect changed to impose Disadvantage on Dexterity saving throws, making the side-effect more balanced and the feature more useful.
Have you tried this class? If so what do you think?