Five series are in the works  – and details about the only one with a pilot ordered have been released. We're sliding back on the timeline to the Age of Heroes.

We're going back, before the time of the white walkers in one potential series from screenwriter Jane Goldman (Stardust, X-Men: Days of Future Past, Kick Ass) – via Variety:
Taking place thousands of years before the events of Game of Thrones, Goldman's series chronicles the world's descent from the golden Age of Heroes into its darkest hour. And only one thing is for sure: from the horrifying secrets of Westeros' history to the true origin of the white walkers, the mysteries of the East to the Starks of legend–it's not the story we think we know.
The Age of Heroes was a time of prosperity that started about 10,000 years before the current show's timeline. It was a time of great heroes, deeds, and adventures. House Lannister and House Stark were both formed by well known heroes of the era – Bran the Builder and Lann the Clever, respectively. It was also a time of magic and fantastical beings like giants and Children of the Forest. It ended with the Long Night, and the war against the white walkers. It was an important period, but those in the current timeline know very little about it which has led to many to thinking it never happened at all.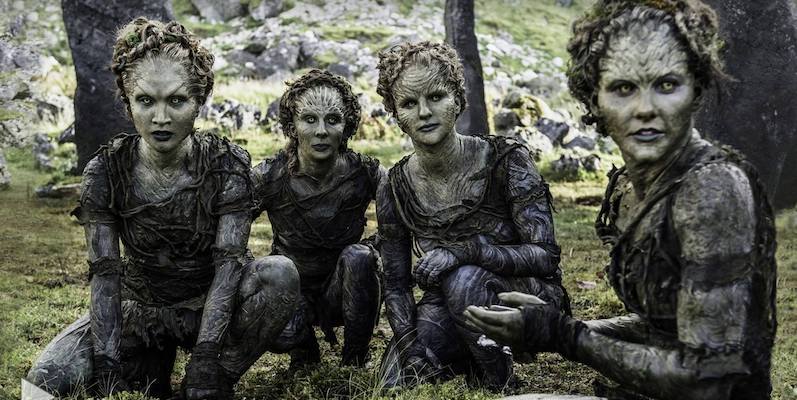 George R.R. Martin has confirmed that all five of he series are prequels rather than spin offs, so don't expect to see any of your favorites (that are still alive) after the final season of Game of Thrones next year. Don't count on seeing Robert's Rebellion or Ser Duncan the Tall and Aegon the Unlikely – the author wants to focus on new and/or less popular characters.
As with Amazon's Lord of the Ring Series (that Peter Jackson is not a part of), there's a lot of lore and characters to explore in this universe. The limit will be with fans' attention spans and how well the stories are written.