Mutants and Mastermind is about to drop a literal Rogue's Gallery of villains on you. So grab your trusty sidekick, and get ready to face down these supervillains and archnemeses.
Mutants and Masterminds is easily one of the best superhero RPGs out there. It hits that sweet spot of comlex rules that are still usable, and gives you the flexibility you need to create the superpowered hero of your dreams. Whether gleaming Golden Age Heroes, Shining Silver Age examples, or…the 90s, you cab do it with M&M.
So check out their rogues gallery and prepare to do battle with these fiendish foes.
via Green Ronin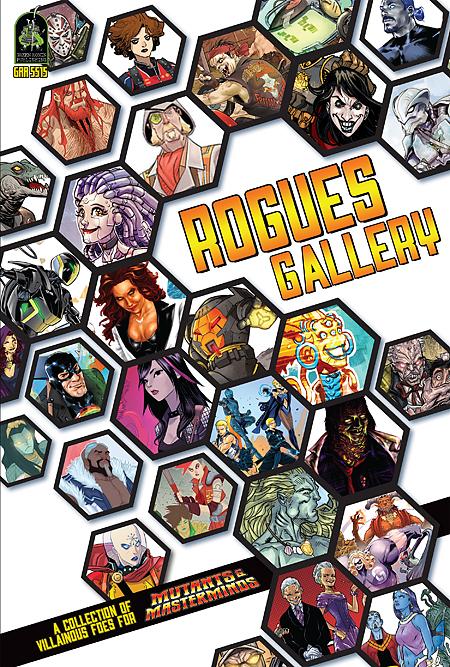 Rogues Gallery collects supervillains from Green Ronin's popular PDF series of the same name, with the addition of new material and never-before-seen characters. It has dozens of fearsome foes for your Mutants & Masterminds series, enough to keep your heroes busy stopping schemes and saving the world for quite some time! In its pages you will find solo and loner villains, teams and alliances, organizations and outliers, and bad guys of many different power levels, backgrounds, and styles, suited for different M&Mseries, all with complete game information. Plus each villain comes with ready-made adventure hooks, making the book a collection of more than a hundred possible adventures as well!
Happy Adventuring, Heroes!