Build up your zombie horde and fight through the city while waiting for the opportune moment to betray your allies!
Zombie Tsunami is a fast playing party game with bluffing and take-that mechanics based off the mobile app of the same name. Each player controls a group of zombies trying to take over the city and build the largest undead horde to secure victory!
Within each round, players will have to manage their zombie horde as a resource to push through the events within the city. Each player must contend with the same events, so it all comes down to how each player can keep their numbers up. They can also work together to complete the events, that is until one player decides to backstab the other.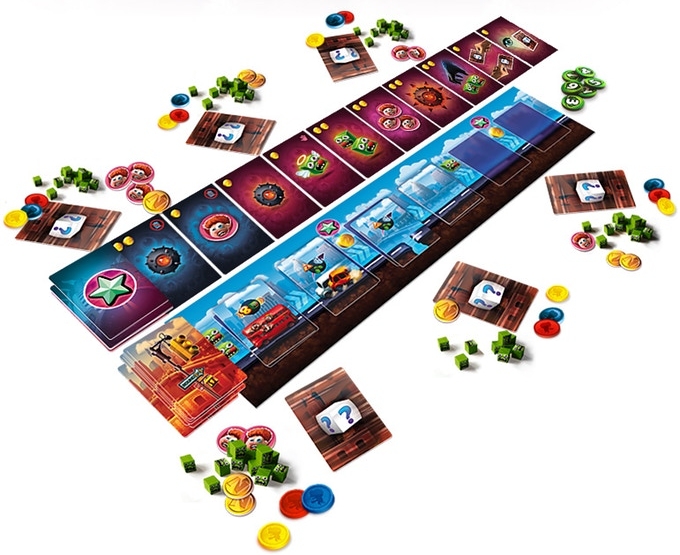 via Lucky Duck Games

Zombie Tsunami –
$29.99

– Available Now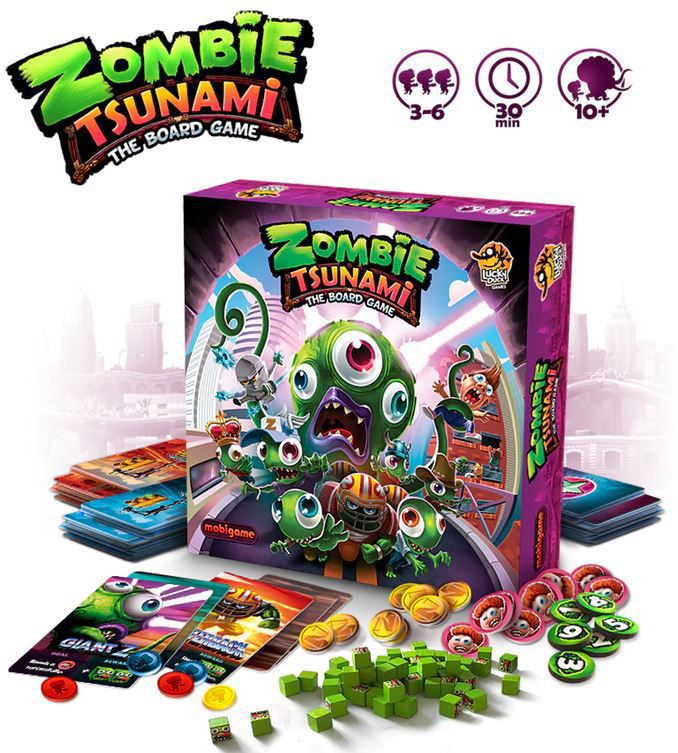 Zombie Tsunami is a party game for 3 to 6 players that plays in under 30 minutes. In the game, each player leads a horde of zombies storming the city. They will have to collaborate and sometimes betray one another in order to win the game. Laughter guaranteed!
3 – 6 Players
30 Minutes
Ages 10+
Thanks for watching!