The Astra Militarum or Imperial Guard if you like, tests the mettle of many a soldier, but soon it may no longer be able to test their metal. Metal models like the Mordian Iron Guard and the Vostroyan line have quietly been put out of stock.
That's right, over the last few days you may have noticed the Iron Guard or the Vostroyan Firstborn no longer available in GW's Online Store. Similarly the Steel Legion have been fading away as well, with only the basic Steel Legion Squad still available. It's a farewell to arms for these regiments, it seems like. But what does that mean for the Militarum?
Well according to users at Bolter and Chainsword and DakkaDakka, official word is that the models are being phased out, retired to "make space for a variety of reasons, including all the new products we have released and plan to release."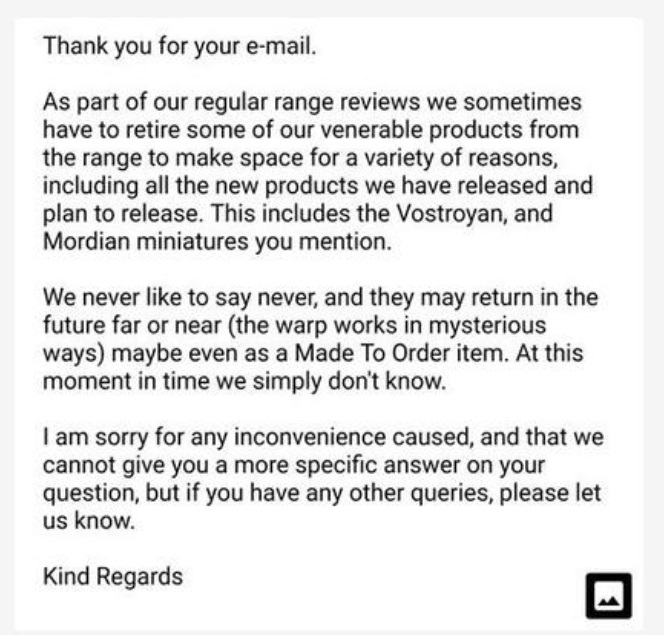 Now it's possible we might see these models again someday as Made to Order models–after all even Necromunda and Eldar models have shown back up, however briefly. But–especially with Vostroyan and Mordian Regiments being a big part of the Codex–they have their own faction rules and everything, it's hard to imagine them being phased out forever like that.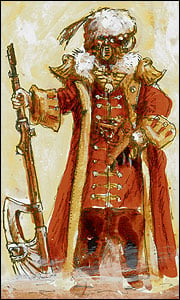 Perhaps it's meant to make way for other models–maybe we'll be seeing plastic Vostroyans or Mordians. I mean we're literally getting Plastic Sisters eventually. Probably. We'll see. But that means the doors are wide open–their models have come a long way in the last few years, so I wouldn't be too surprised to see newer and cooler looking models for the Militarum.
Of course Space Marines are getting all the love right now with their Primaris–but Militarum armies aren't too far behind them in terms of popularity. I'd love to see some plastic Mordians myself, I mean just look at them.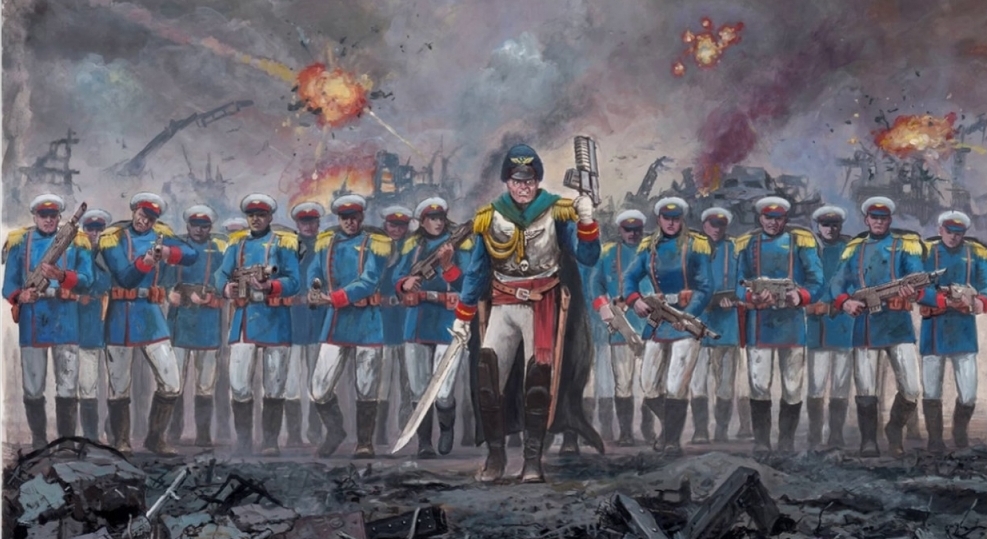 It doesn't GET more 40K than that picture. But if they're getting phased out and the standard IG Trooper is going to be the rule of the day–maybe we'll see different customization kits coming out down the line. After all they could easily put out more Regiments when they're looking to expand 40K in the next year or so.
That'd be an easy place for 40K to grow without having to move over onto a new edition–maybe release a Regimental Standard book that has new factions for the Guard. After all with Cadia gone, more Regiments could be poised to fill in the gap. We'll see what this all amounts to–but for now, it's a farewell to (metal) arms. And legs. And the rest of the models.
What do you think this means for the future of 40K? Might we be seeing metal Mordians? Vanadium Vostroyans? Okay that's impractical, but I can't resist alliteration.