Toyand: 3A's Steel Detective Gives Batman a New Look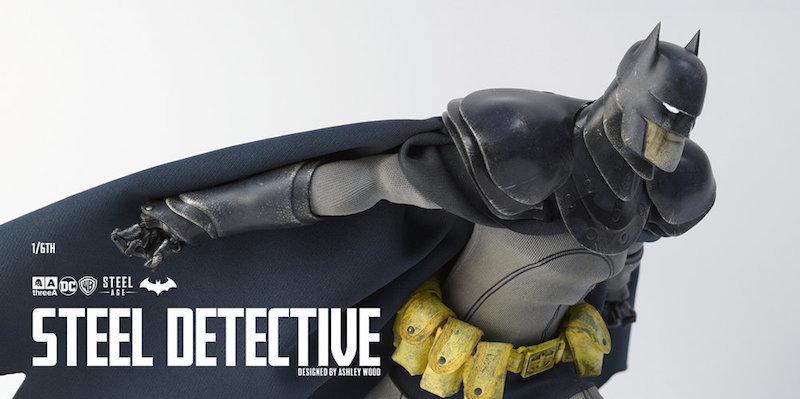 If you're looking for something to add to your collection that's got a distinct look, this is the Batman for you.
Steel Age Batman is a creation of 3A's Ashley Wood. It's a world where heroes have vanished, and all that remains are robotic versions of DC's well known hero. The latest in the series stands at 13.5″ tall comes clad in a fabric outfit with a high contrast, yellow utility belt.
Steel Detective Batman – $240.00
Height 13.5 Inches (35cm)
50 Points of Articulation including articulated Fingers and Segmented Neck Armor
Includes:

Batarangs x 2
Fabric Outfit with Cloth Scalloped Cape
Faux-Leather Lace-up Boots
Flexible Armored Pauldrons
LED Illuminated Eyes
Batteries Required: AG1 x3 *Batteries Not Included