ToyLand: Introduce a Little Anarchy Into Your Collection with this Joker Fig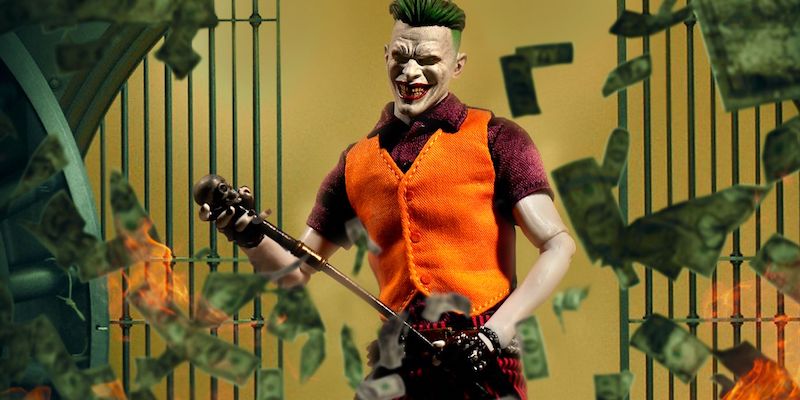 Mezco brings Batman's nemesis – and one of the best comic book villains of all time – to the third dimension with this new, fully articulated fig. Complete with his signature unhinged smile.

This rendition of the Joker is ready to create chaos in a short-sleeve button-down shirt, tailored vest, and pinstripe pants all made of fabric; and a pair of work boots for stomping. He comes with an adorable dynamite strapped teddy bear, knives, and a skull cracking cane.
There are some accessories still in the works, those will be available with the final version this fall.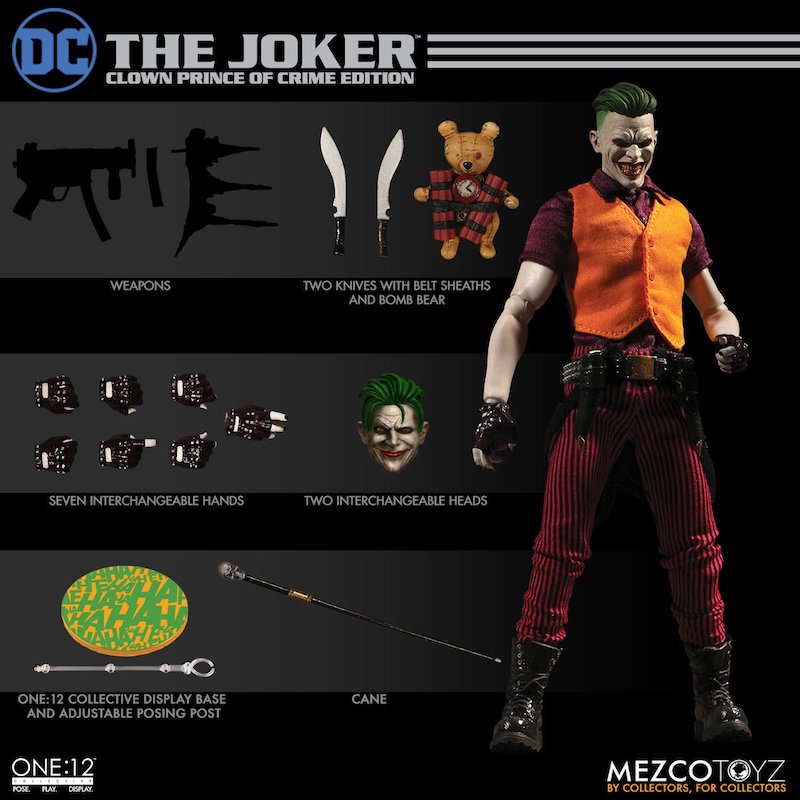 The Joker: Clown Prince of Crime Edition – $80.00
One:12 Collective body with over 28 points of articulation
Two (2) head portraits
Hand painted authentic detailing
Approximately 17cm tall
Seven (7) interchangeable hands

One (1) weapon holding hand (R)
One (1) pair of posing/cane holding hands (L&R)
One (1) pair of knife holding hands (L&R)
One (1) pair of fists (L&R)
Costume/Accessories:
Short sleeve button-down shirt
Tailored vest
Duty belt with knife sheaths
Pinstripe pants
Work boots
One (1) time bomb teddy bear
Two (2) knives (fits into sheaths on belt)
One (1) skull-handled cane