These characters will help you get ahold of the contraband you need – but it will cost you.
Enter a world of magic, gothic horror, and wild west lawlessness in Malifaux. Choose from crews that have man-machine hybrids, necropunks, gunslingers, and powerhungry politicos that all have unique abilities on the battlefield. Malifaux is a 32mm scale skirmish game set on an alternative Earth that uses a Fate Deck to lead their chosen crew to victory. Each turn players utilize action points to move, and can attack or use spells to try to take out their opponent; the game uses alternate activation to keep the action going. You can check the rules out for free here!
In Malifaux there are lots of items that are illegal, or just prohibitively expensive due to Guild taxes.  The huckster doesn't care about either of those issues.  They will get you what you need, but there will be a price.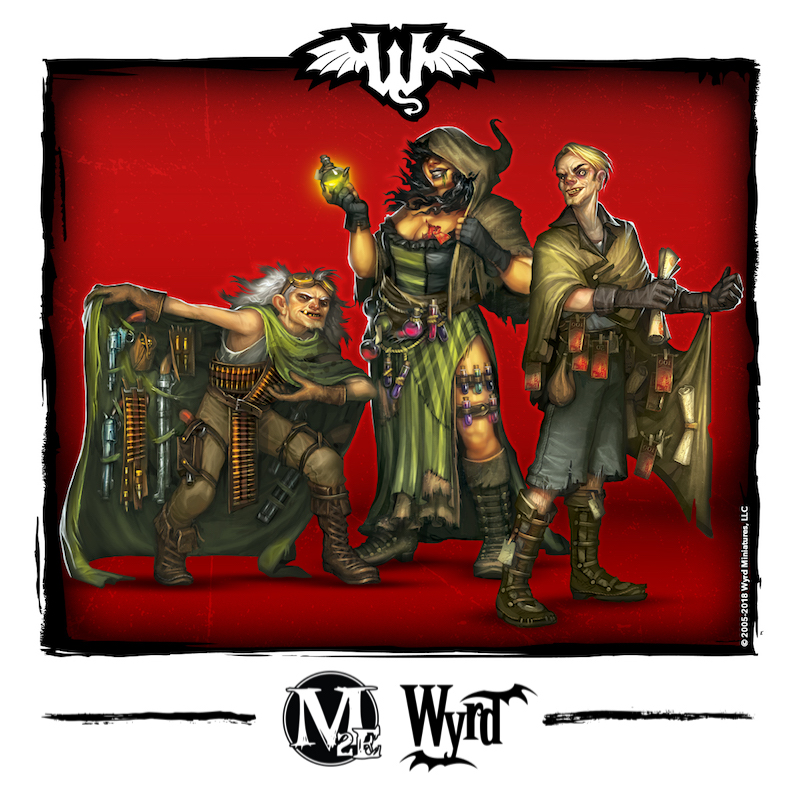 Head over to the forums to learn more!