This is not a column about X-Wing 2.0. Promise! Okay, well, sort of.  It's an agonizing wait, of course, but it is a wait, and it wouldn't do to work ourselves into too much of a frenzy. There are three months and Store Championship season still to go, after all.
Not Flying Casual
I intend to fill a good chunk of those months flying ships that are hard to fly. TIE Phantoms. TIE Strikers. Gunboats. U-Wings. The further in advance you need to think to fly the ship, the more I'll want to fly it.
Not exclusively, mind you. It's nice to complement tricky ships with something that doesn't take as much thought or attention– a Defender, for example. ("And here comes another 4K! Ha ha, betcha didn't see that coming! …Oh, you did, huh?") Store Championships will draw a bit more of my competitive attention. Generally, though, I'm going to be going for the tricky ships, the ones with high skill floors.
Part of this is my ingrained contrariness. I love to find different solutions to problems, and if I can shoehorn in platforms other people aren't flying, so much the better. This is also related to why these particular ships are doing it for me these days.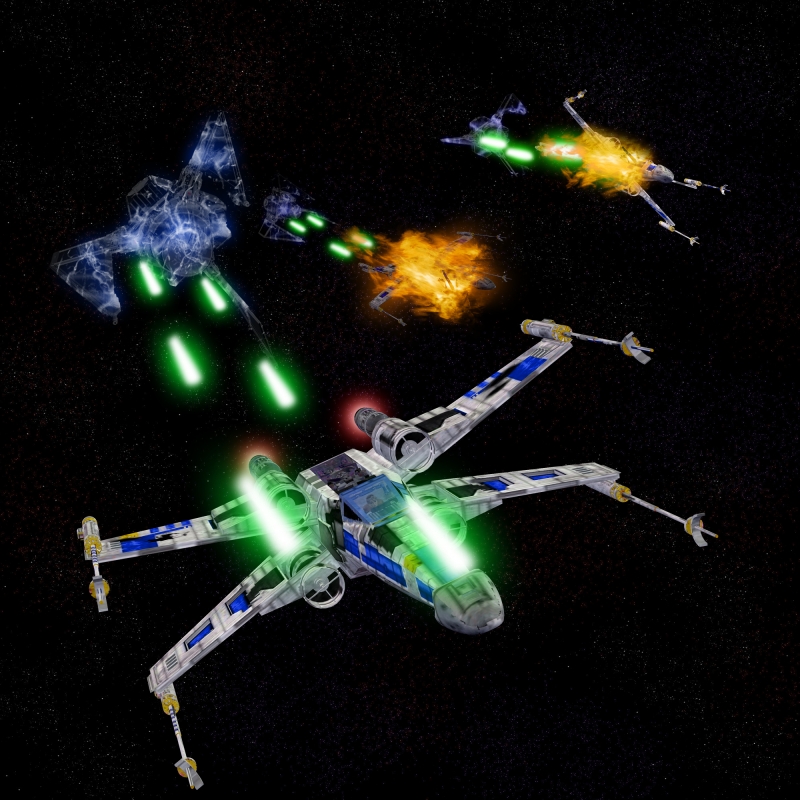 One of the things X-Wing does very well—arguably more than any other game—is build in moments that make you feel like a genius. We've talked about these before: our personal Moments of Awesome. Ships like the Striker and Phantom, because they can fit into such tight spaces and get into such difficult positions and sneak into the narrowest of crevasses, are very good at gifting us these Moments of Awesome. It's baked into their nature. If they're not doing that sort of thing, they're usually turned into rapidly expanding clouds of debris.
That explains much of the joy of flying this sort of ship. There is a special thrill in, say, using Pure Sabacc to claw all the way back from 70 points down to a victory. (Related note: my son doesn't get to throw my defense dice anymore.) Cue the mantra "fly what you love" and all that jazz. Here's the thing: this sort of ship isn't my typical go-to. I've usually preferred heavy jousters with tricks. Moreover, some of the ships I'm devoting time to in this interregnum aren't arc-dodgers—they're just difficult for one reason or another.
You Fight Like Your Train
The greater goal is training. We've seen enough of 2.0 to know that precise positioning is of great importance. We know that power is being shifted away from upgrades and combos, putting more emphasis on setting up good shots and sticking to your enemy. To gear up for this new era of the game, I intend to fly these more strenuous ships to make positioning more important to me.
The Striker and the Phantom are good for this purpose because they both require foresight for their multiple maneuvers. It's sort of the opposite of Kylo "I'll set my dial, wait for everyone to move, then change everything" Ren with Advanced Sensors: you have to have your multiple repositions planned out ahead of time, baked into your plan from the start. That's good exercise! (I also hope to get used to the Ailerons problem because I have high hopes for the TIE Reaper.)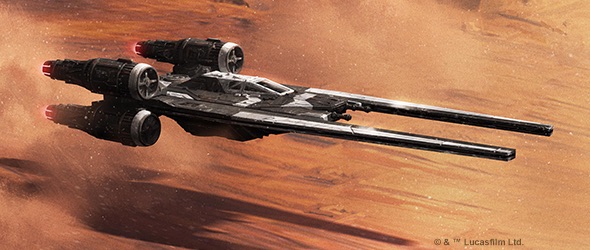 The U-Wing and the Assault Gunboat are difficult for different reasons. Both are arc-bound ships; both have difficulties repositioning, and pay the price if they get caught in a bad place. The Gunboat sometimes gets away with it because they're cheap enough that you can run a bunch and survive having one locked out of the fight. The U-Wing isn't that much more expensive, but between its large base and even greater difficulties coming about it's much less forgiving. Both ships should give me good practice.
One more thing I intend to do, if my opponents permit it: I'm going to start checking for bullseye routinely. A number of the most rewarding effects in 2.0 (from the new Predator and Crack Shot to the new Soontir and Corran) depend upon you scoring bullseyes. If I start developing a sense for how often I can achieve bullseye, and for that matter if I start flying in such a way as to try and force the issue, I think I'll be better prepared for 2.0. For that matter, tournaments in general tend to be endurance tests, and that's the sort of thing that training can help with most.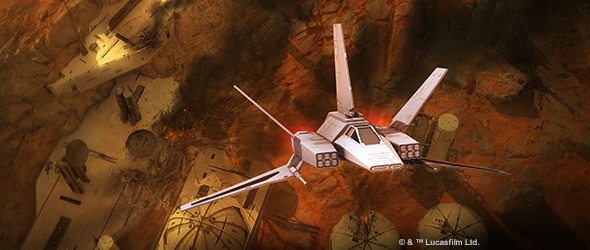 In the interests of clarity: I'm not saying other people should do this, or have to, or are bad players if they don't. The game is healthier when players with all different playstyles and goals can all find satisfaction. While I could never bring myself to fly Thug Life, more power to the players who enjoy it. I myself am not so happy-go-lucky as to bring a 35 point Gunboat to a tournament. These things are all contextual. Nevertheless, I find I enjoy the game more when I'm trying to achieve some goal.
~Boning up on precision flying and bullseying seems a worthy goal for now.