Kill Team is about elite fire teams taking each other out as they skirmish in the shadows–but some of these teams can be incredibly difficult to take down. Here are the five toughest ones in the game.
Note that we just said the toughest. Not necessarily the strongest, or the best, but when it comes to weathering withering weaponsfire, nobody manages quite like these Kill Teams can. So without further ado, here are the toughest Kill Teams you can encounter.
Genestealer Cultists – Aberrant Squad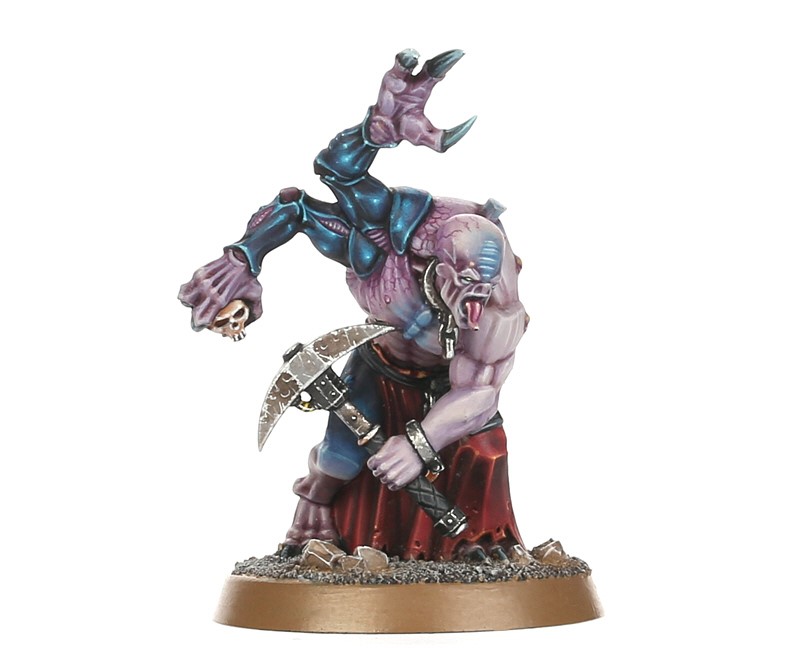 It's no surprise that the Genestealer Cultists can shrug off some fairly decent firepower. The aberrant is a particularly hardy model, possessing two wounds and a native 5+ feel no pain save, the all Aberrant Squad can stick around even in the face of opponents with superior firepower (which is all of them). Their ability to not lose a wound on a 5+ is incredibly good since it can prevent an injury roll and keep them in fighting form that much longer.
Plague Marines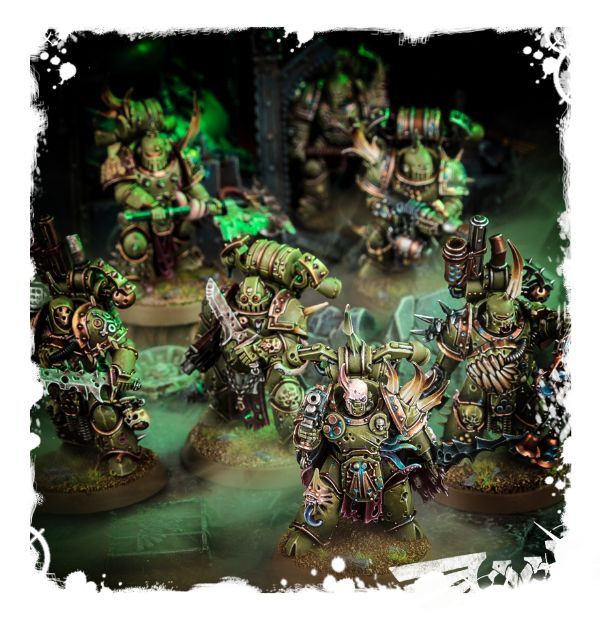 Though if we're going to talk 5+ Feel No Pain, we've got to mention the Plague Marines. While they only have a single wound, they are encased in 3+ armor, which means they can endure hits that would wound a lesser-armored foe. Having more than a tshirt makes one resilient, though the Plague Marines are only barely holding their place.
Rubric Marines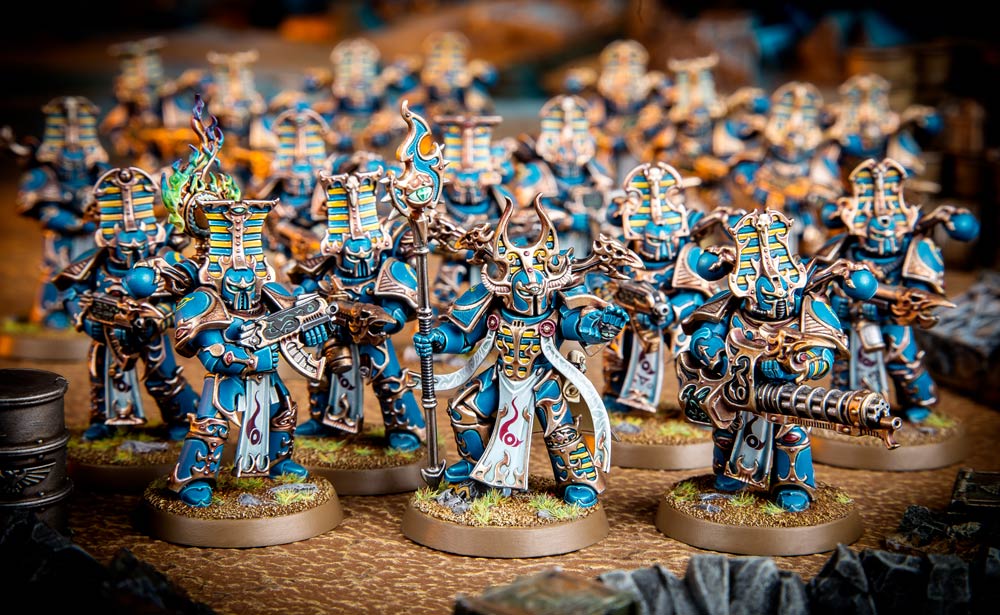 Magnus' fancy boys are next. These guys are even beefier, but only situationally so. Rubric Marines get All is Dust, which translates to a 2+ armor save when facing someone that has a weapon that only does one damage. Protect yourself from pistols and potshots with these models. What's more, if you've got the Command Points, you can also employ their powerful Immovable Automoton Tactic which lets you gain a flesh wound instead of going out of action.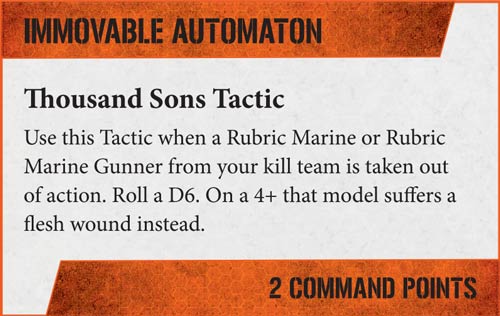 T'au Stealth Suits + Drones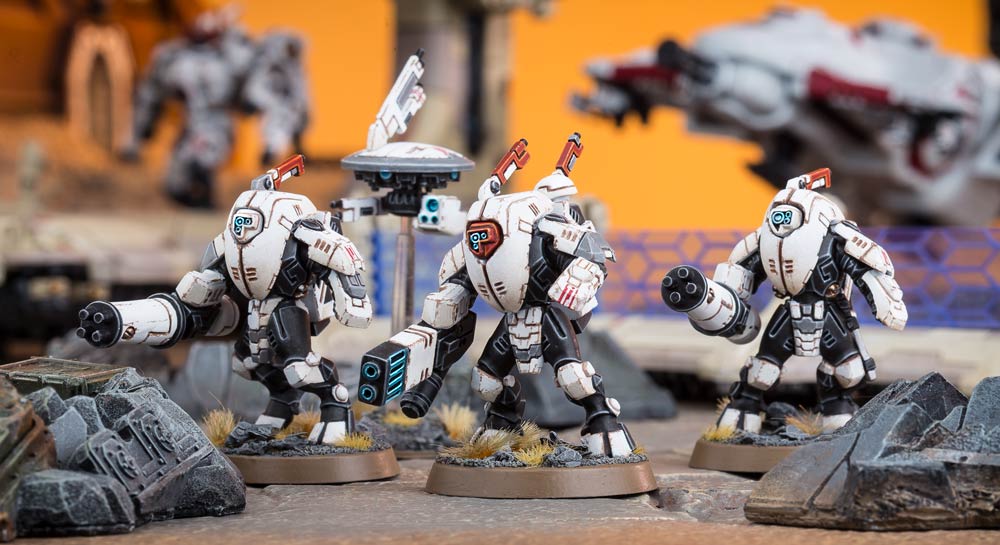 I know, I'm as surprised as you to see these guys on here. But, a flat -1 to hit, no matter what, combined with the ability to fly and their native two wounds each makes these (and only these) a surprisingly tough little Kill Team. Especially since there's no end to the number of stealth boys you can take. For best results, we recommend pairing the Stealth Suits with a Drone (any kind will do), and really frustrate your opponent when you use their Guardian Protocols to take a hit that would have otherwise been mega damage.
Tyranid Warriors/Lictors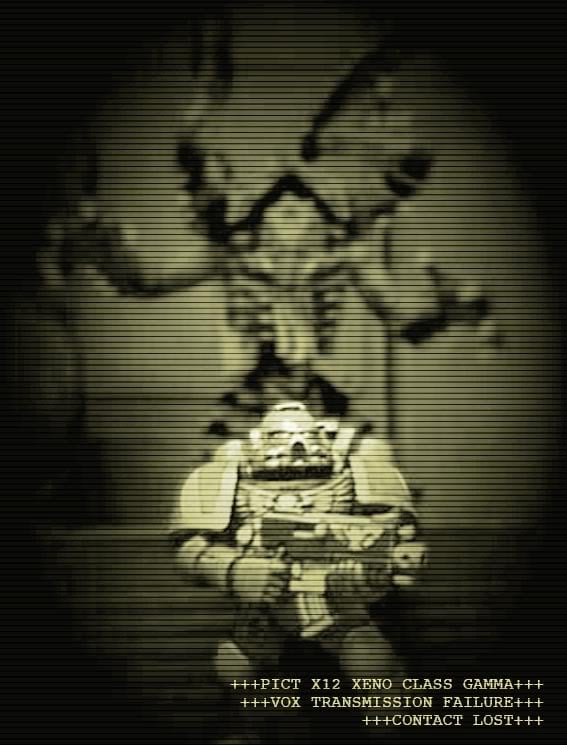 Finally, the big bad beefy bugs. They have the easiest access to multi-wound models, and in Kill Team that's a huge deal. Having any buffer between your model at full capabilities and starting to stack on -1 penalties is great, and Warriors have 3 wounds each. And Lictors have 4. This on top of good saving throws, means it's just a question of when/where that Lictor shows its ugly face and scything claws.
Which team do you think is the toughest?