The Forge World Open Day is today, and as you might expect there's a ton of high quality stuff coming out of it. Everything from new gang expansions, to weapons of the Heresy to the imminent release of Adeptus Titanicus.
And right now, we're all about the upcoming Adpetus Titanicus release. It's been missing for a while, with news of the game having been teased early last year, only to have everything quiet down and the game pop up again and again throughout the release of 8th Edition. And now that we're really and truly into it, we get a glimpse of some of the models and scenery for Adeptus Titanicus. They look amazing–everything's scaled down, as you might expect, Titans are about the size of Knights, and everything else pares down from that.
via Warhammer Community and Battle Bunnies
After all, Adeptus Titanicus–by definition–is the biggest news of the day. So let's take a look at what you can expect: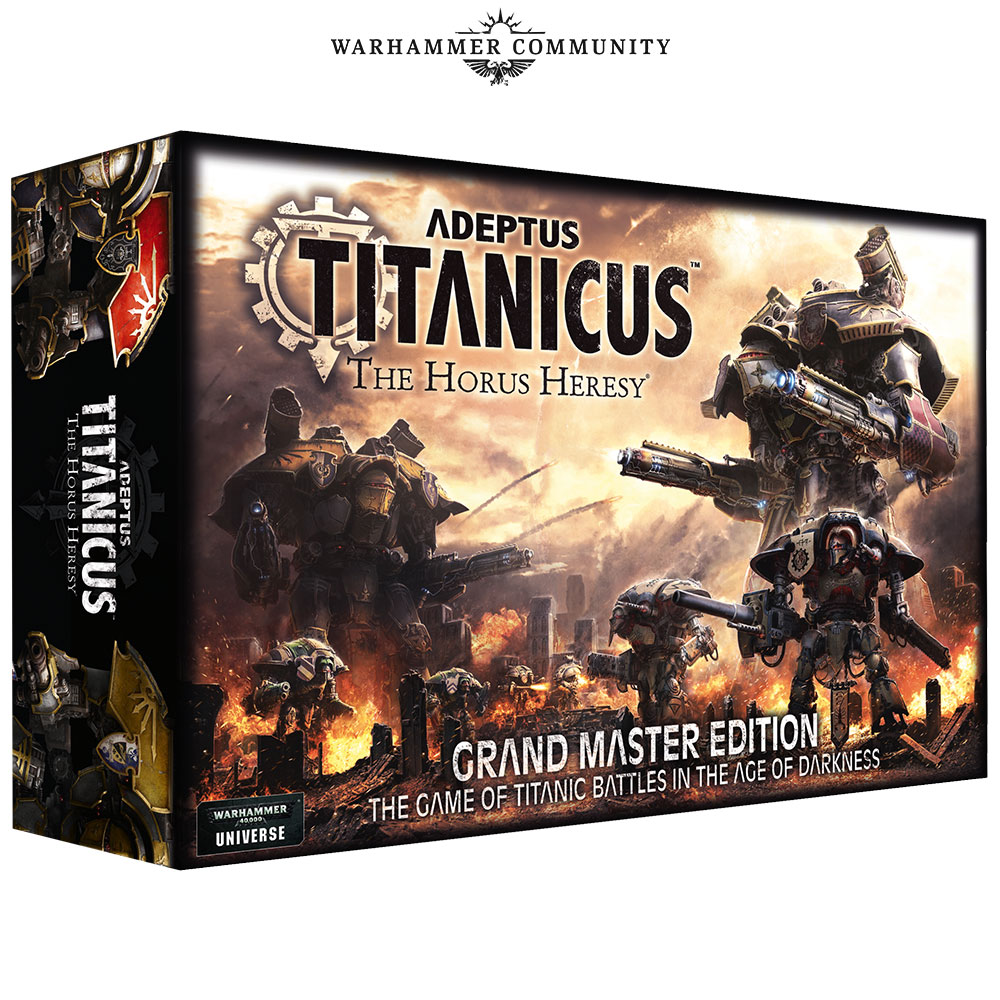 Warhammer Community has a look at what you'll get in the Grand Master Edition of the game, Grand Master being the biggest, baddest, and doubtless most expensive version of the game.
The release will see a variety of different ways to get your hands on the new game, the ultimate one being the epic Grand Master Edition. This includes two(!) Warlord Titans, six Questoris Knights, a set of Adeptus Titanicus buildings and much more – including the rulebook, of course, plus Command Terminals for your Titans and Knights, Weapon cards, Mission cards, Stratagem cards, Battlefield Assets, templates and dice – literally everything you need to get started.
You can even see the special themed boards that Forge World will be releasing once the game comes out. You can get packs of buildings separately as well, and if you're eager to have more differenter Titans to your fighting force, don't worry expansions are on the way with the Reaver Titan, seen here.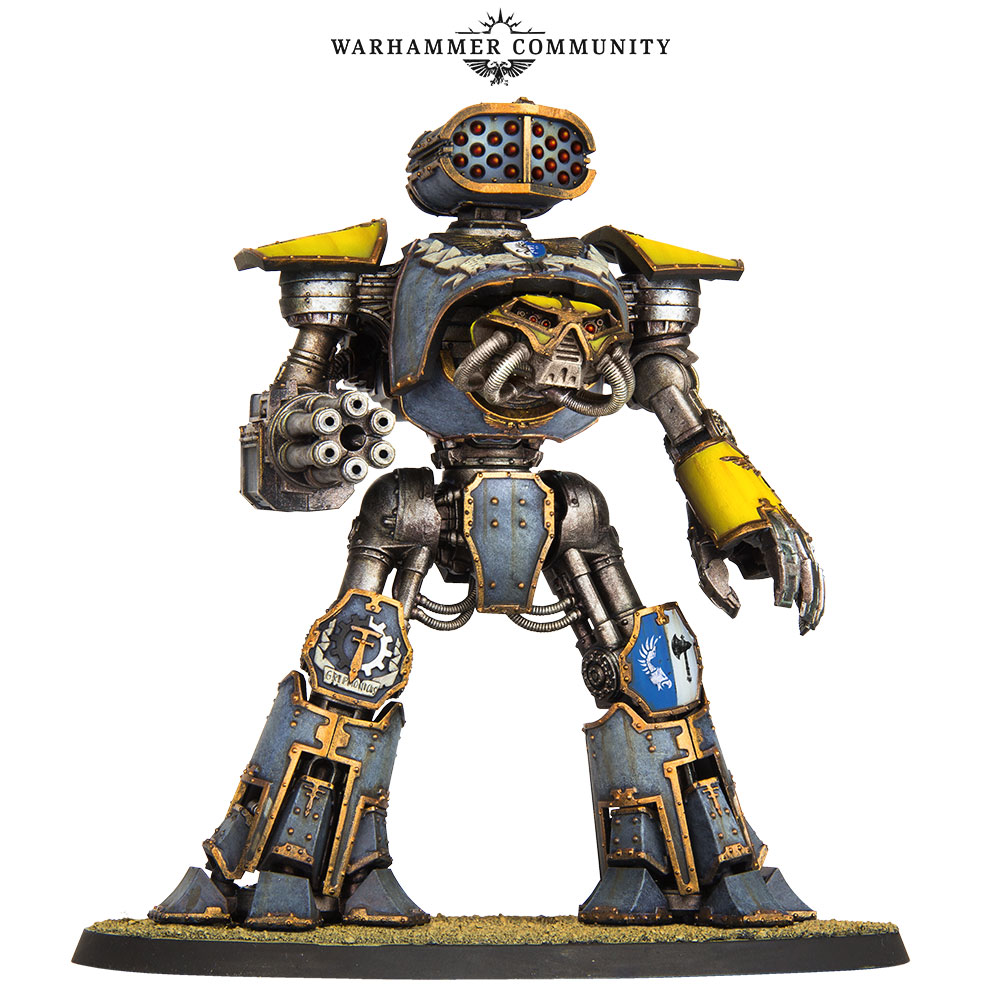 But it's hard to tell scale from these pictures alone. Fortunately there are some amazing pictures providing you with all the context you could want over at Battle Bunnies. For starters here are those Titan boys, surely in trouble again.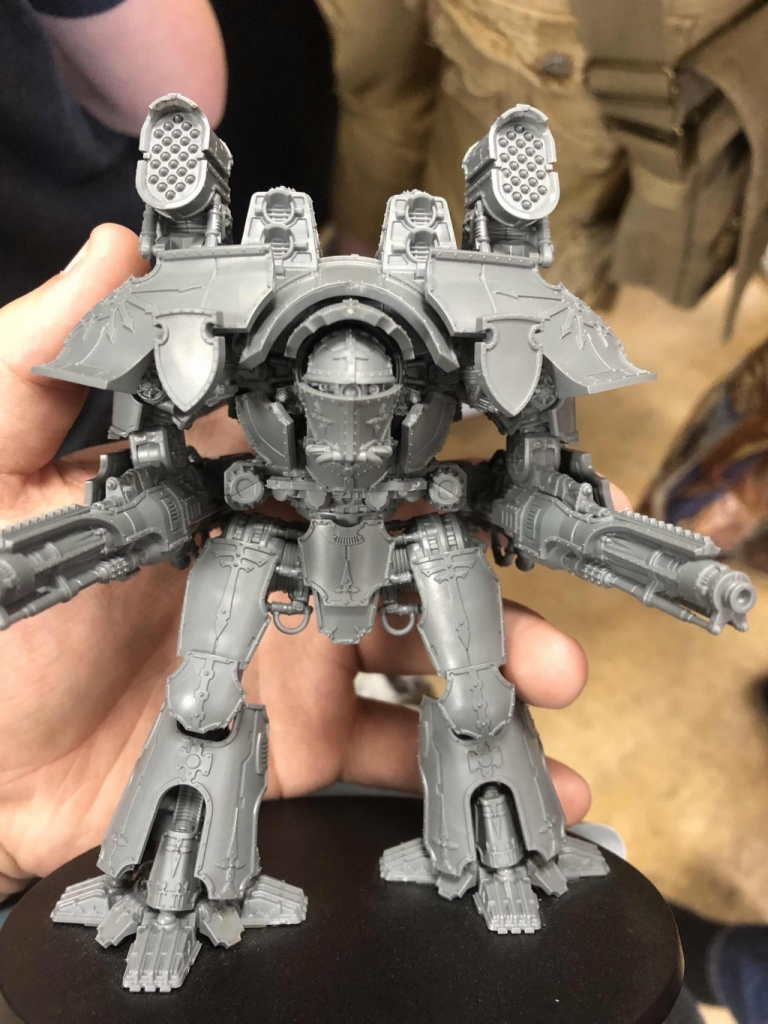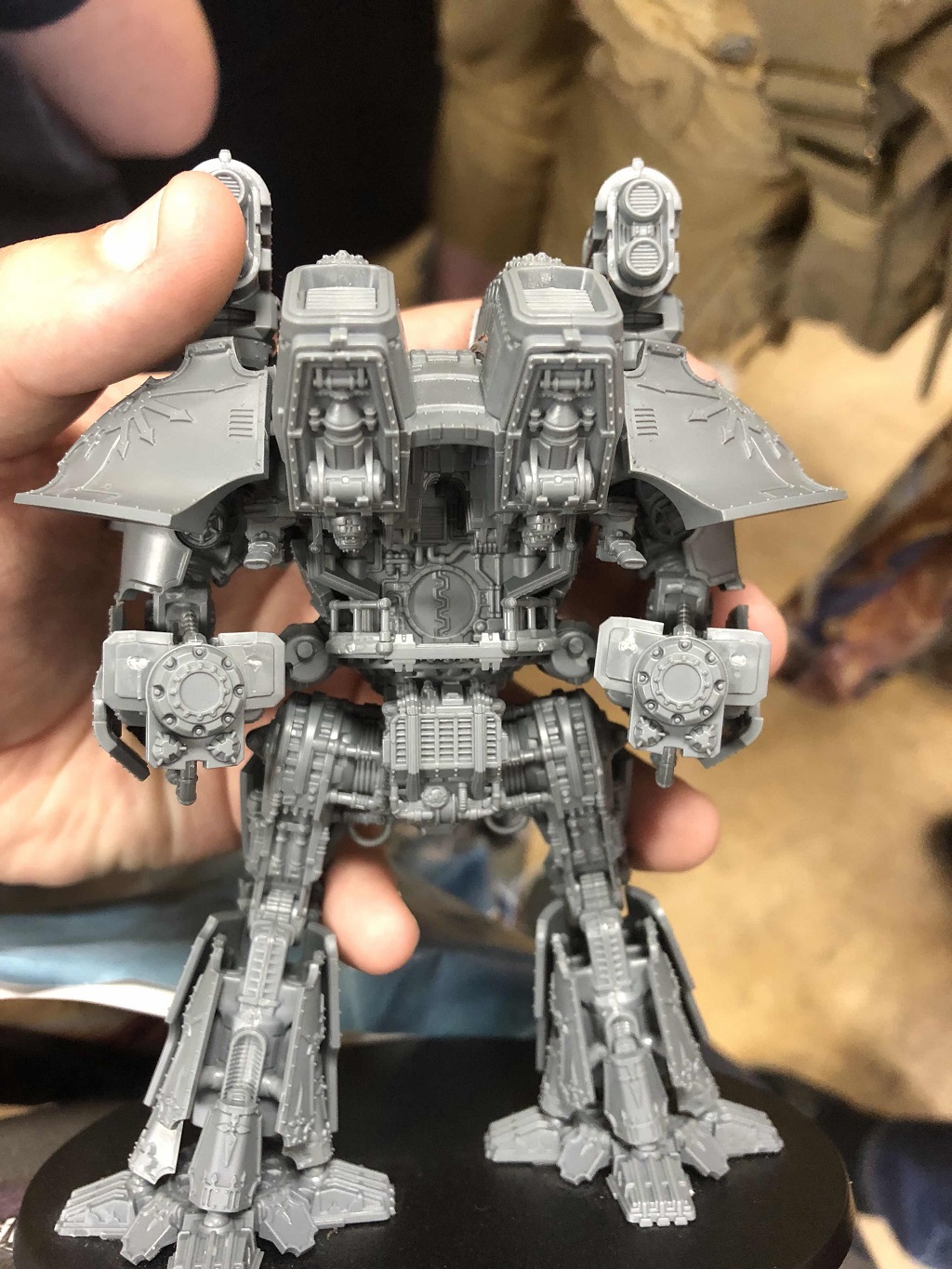 Those are the Titans. But you also get some Knights, as mentioned there are six different Questoris Knights available in the big bad beetlebox. And here they are:
That is a lot of detail packed into something that small. It looks like all the stuff you'd see on a Knight, just compressed down for scale–an amazing job. They look great painted up and ready to rumble. As you can see the gang's all here.
For my money though, the real treasure is the terrain. All the buildings, and a cargo train–there's a ton of cool stuff that you basically NEVER see in 40K, and here it is.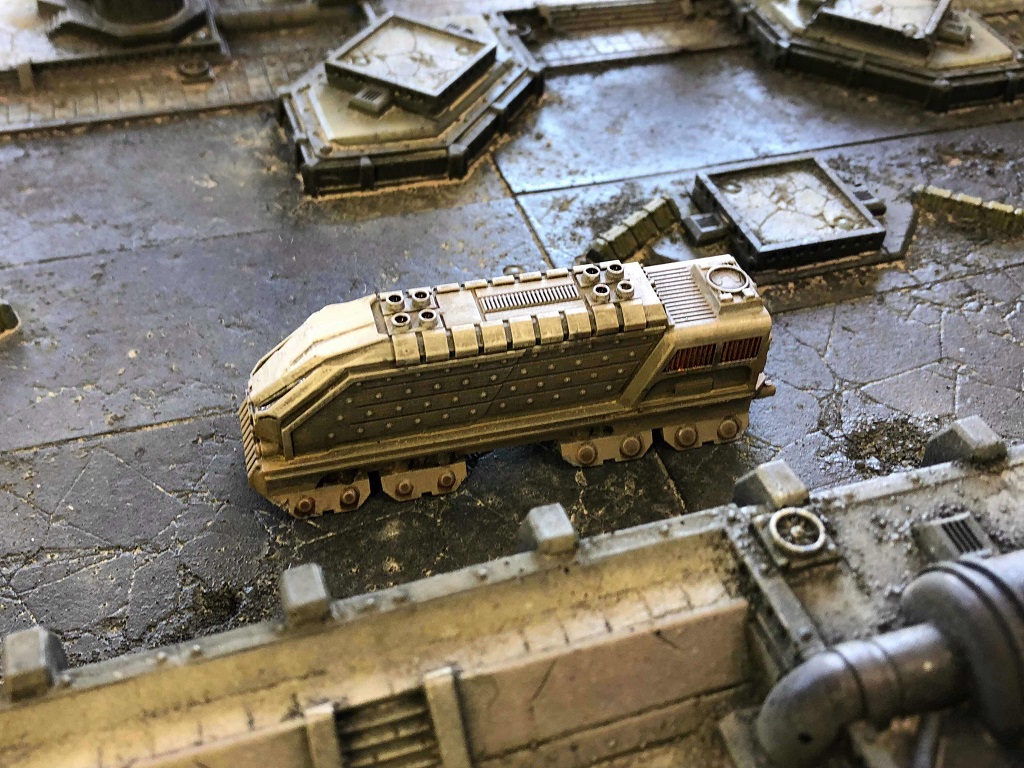 I didn't think I'd be this stupidly excited about a train–I thought those days were done after I discovered video games, but here we are. And it's a train and it's really cool. Sorry just rediscovering the magic of childhood here.
As you can see they've got Prometheum Haulers, Cargo Transporters, even a Crane for unloading everything. This train has it all. And as you can see it's scattered around the board pieces you can get from Forge World, so it plays well with everything in Titanicus.
And that's what we have so far. Stay tuned for more news as it drops!
All aboard for the Grim Darkness of the Far Future.