GW has dropped a lot of ancient fluff lore over the decades. Here's ten cool hobby tricks to RETRO-ize your army to impress the newbs and the vets.
Astartes Field Police – Yes in Rogue Trader they had Space Marine helmet and shulderpad markings for Field Police (see above pics). Then 25 years later, Forge World clarified what that was all about. So dress up a couple of your models with the diagonal yellow and black stripe on their helmet and know that you can tell the Chaplains to take the day off.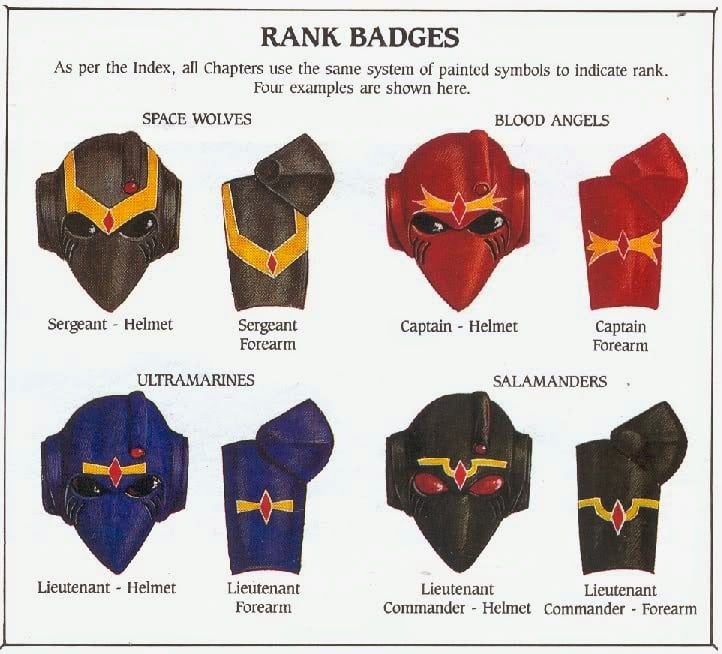 Marine Lieutenants and Lieutenant-Commanders – SAY WHAT?  Indeed, there are ranks just below the Captain and Chapter Master who can helps the big guys out.  Just apply the rank insignia to the helmet and forearm and have a model who can let the boss take a coffee-break.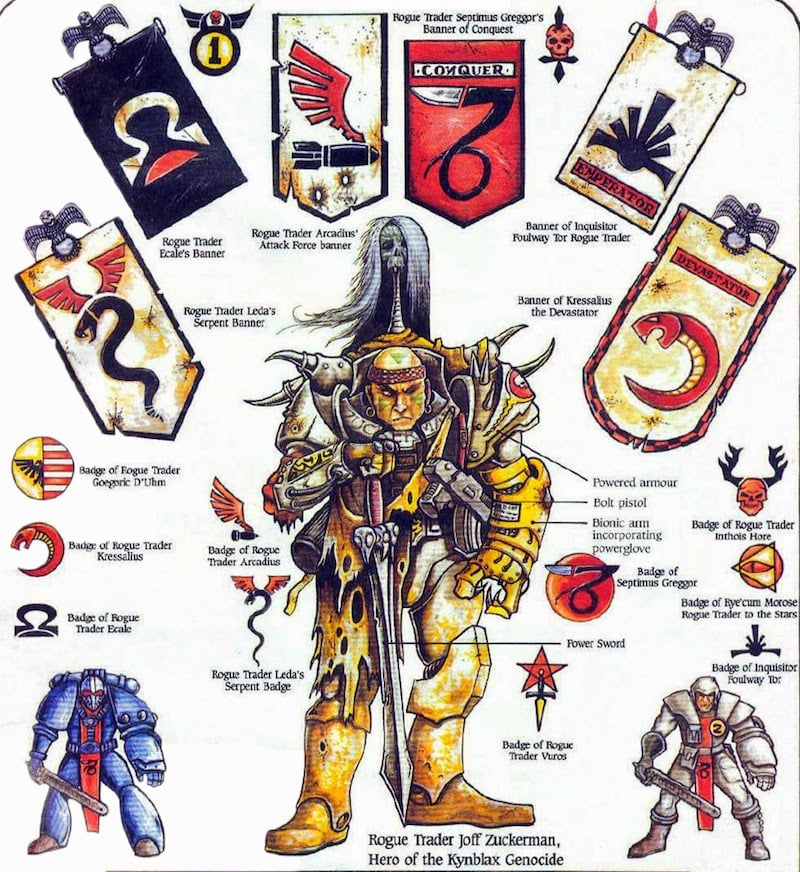 Rogue Trader-ize your Imperial Army – Don't settle for any plain boring Inquisitor leading your Marines/Astra Militarm.  Say he's a badass Rogue Trader and add his fleet's logo to all your Astartes and AM units.




Special Weapon Icons – I bet you didn't know there is an official logo for many types of Marine Special weapons to paint on their shoulderpad to mark them out as a specialist.  Yes even Graviton guns – and yes this is all from 1988!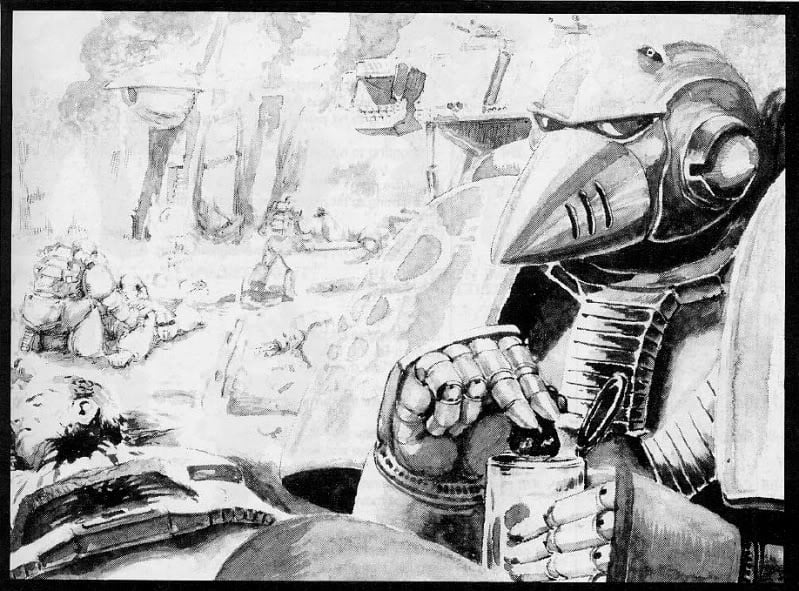 I could use an understudy.
Apothecary In Training – What a cool way to dress up an otherwise ordinary squad.  Just paint up a trooper's one shoulderpad and arm in white and you know who's taking over when the official command squad Apothecary gets stepped on by a Stompa.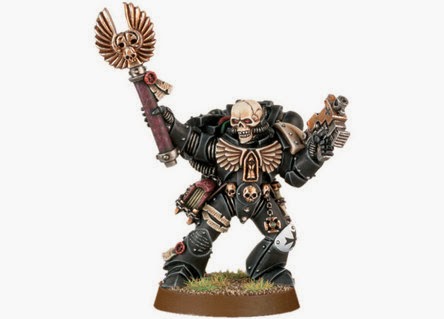 You there – take over. I'm pooped
Chaplain Acolyte – Give any lowly marine in your army a black helmet, single shoulderpad and arm, and TADA.  Guess who gets the Crozius when the the current dude runs out of grim-sermons.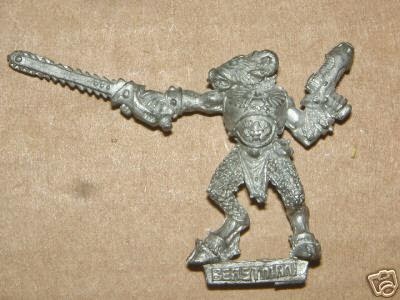 Beastmen Attack Squads – This one goes out to the Astra Militarum folks. Bring back some retro AWESOME from Rogue Trader with an Imperial Beastmen squad in your army.  Back in the day they could be armed with shotguns (counts as Veterans), or Shields (mount 2-3 per base as Bullgryn), or  Flamers (counts as Special Weapon Team).  Just shock your local hobby story by picking a box of beastmen and get to work.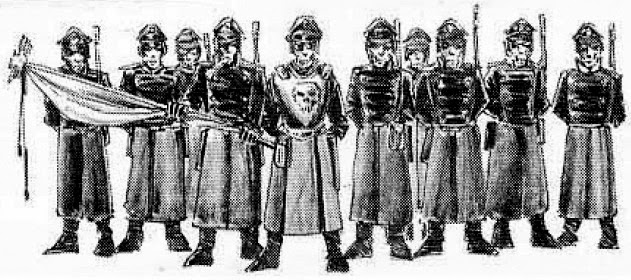 Commissar Training Squad – Oh yeah, even the commissars have to start somewhere. Ten guys in black peaked hats, long coats with lasguns and a CCW – led by an attached regular Commissar.  Your best bet once you have the models is probably a counts-as Scions.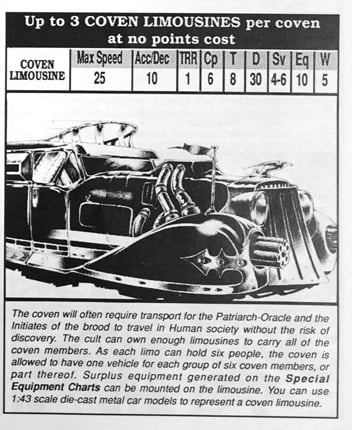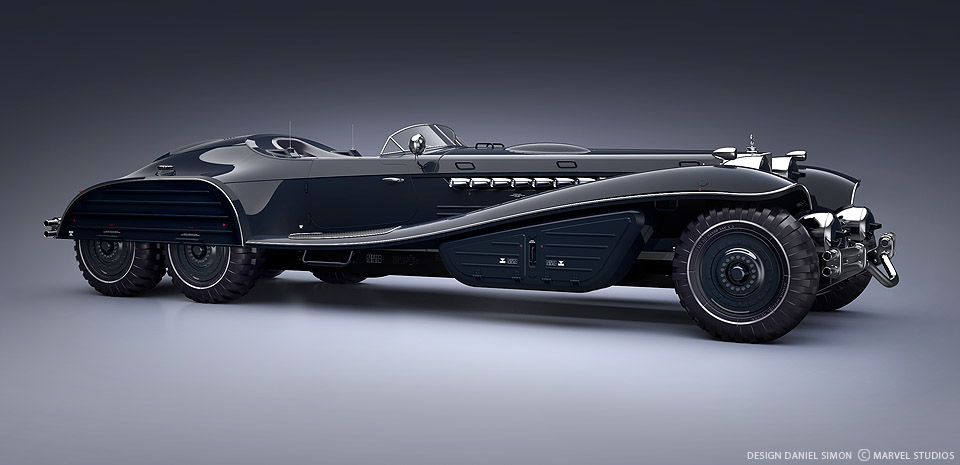 Cult Limos – Just count it as a Goliath and go for the most stretched low and badass looking mob-boss ride.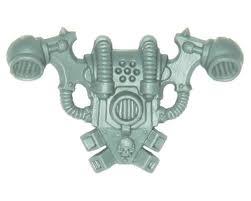 Anvilus Pattern powerpacks – These are also for loyalists. The "Anvilus"pattern marine powerpack has enhanced stabilising thrust vents to help with void based operations, but weaker rad-shielding than normal packs. While associated with Chaos Marines, you could always dress up any squad of regular marines with these old units just for coolness points.
~What other units and markings from the days of yore did we miss?