Kill Team is all about small, elite units fighting secret missions behind enemy lines right? WRONG! It's about how many bodies can you fit on the table with these swarm lists and crush your enemy with pure weight of numbers!
We talked about the toughest Kill Teams in the galaxy and today we're going to look at Kill Teams who believe quantity is it's own quality. These Kill Teams can bring more bodies to the table than you can kill. Did you take one of their members 'Out of Action' – deal with 4 more! They might suck individually, but they will drag you down eventually. Here are the Kill Teams that don't care about losses and will gladly feed more bodies into the meat grinder.
Astra Militarum – Guardsmen Blob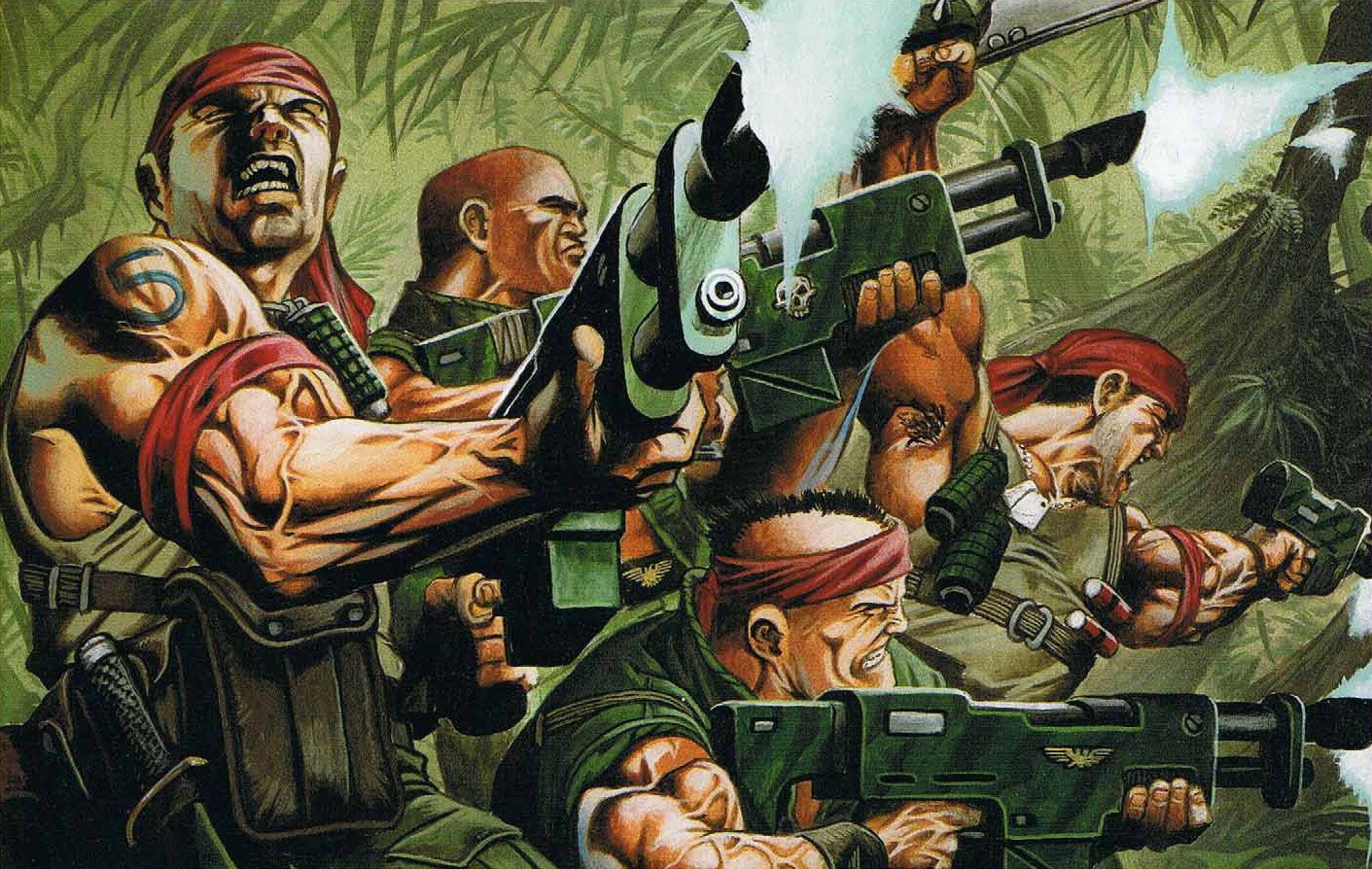 Clocking in at 5 points WITH a Lasgun (what more do you needs, Guardsmen!?) these guys can pack a full 20 man team on the table. That's including a Leader! The blob is real.
Chaos Cultist – Bodies Galore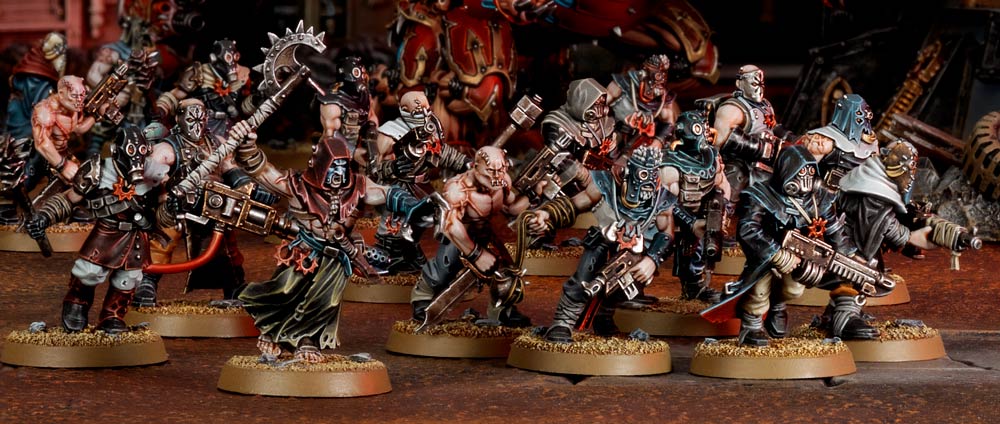 Have you sworn allegiance to the dark gods of chaos? Well you're in luck. As a Chaos Cultist you only cost 4 points – with an Autogun! Plus a Cultist Champ is a whopping 5 points. That's right for an entire 20 man Kill Team, you only cost 81 points. You've got some room to add a couple Flamers. Or heck, you could even bring a Chaos Marine as your Champion – so thematic and fluffy!
Pox Walker, Deathly Ranger

Not to be out done, a Death Guard Kill Team can bring the hurt with those 3 point Pox Walkers. 1 Death Guard Champ is 15 points base. A horde of 19 Pox Walkers is 57 points (3 points per). Yeah. Chew on that one for a bit. You could totally swap out some Pox Walkers for another Death Guard member or two with actual weapons if you wanted. But Pox Walkers – the ultimate filler.
Mini Green Tide – Gretchin Style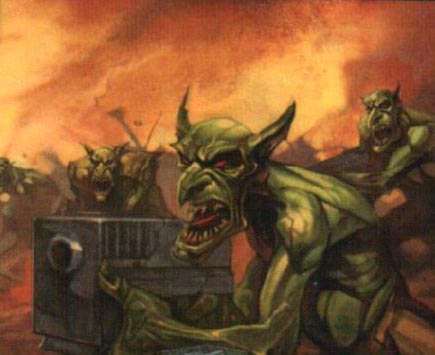 Clocking in at 3 points per model AND with the ability to take a Leader, an entire Gretchin Kill Team of 20 would be 60 points. HA! I'm sure these little buggers will scatter at the first sound of a sneeze but that's just funny. Try not to underestimate them however – that's a LOT of bodies to deal with.
Tyranids – The Hungry Ones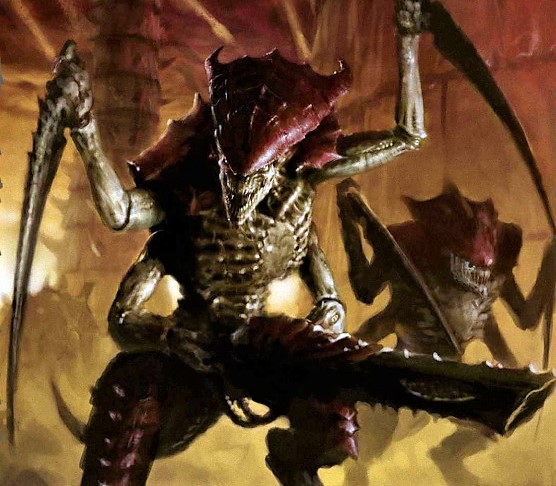 A Tyranid Warrior clocks in at 20 points. That's pricey! But Hormagaunts and Termagants are each only 4 points. A horde of 'gants backed up by a Warrior with a Deathspitter? That sounds like something to mess around with. Plus Synapse helps with those pesky nerve tests – this is one Kill Team that won't go anywhere!
Genestealer Cult – One Short of a Coven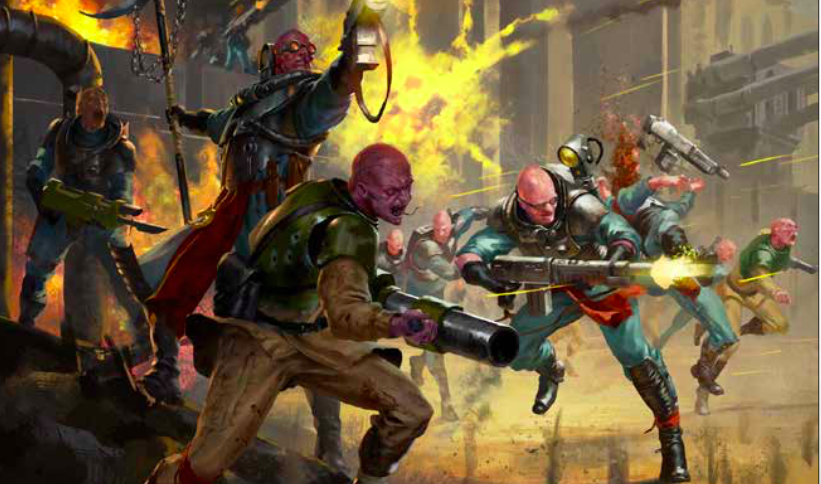 Neophyte Hybrids are 5 points. A Neophyte Hybrid Leader is 6. They are 1 point over for being able to run a full 20 man Kill Team at 100 points. Darn. I guess we'll have to drop one Neophyte for a legal list and add…I dunno, a special weapon? Drat.
Kill Team is out in stores now – are you ready to deal with the Swarm/Horde/Blob/Grot wave?