Kill Team is coming to a tabletop near you – but this isn't a one-shot release. Games Workshop has a ton of launch day goodies planned for Kill Team. Come see what's in store for the new Skirmish Scale game!
Kill Team has be redesigned from the ground up to be a "high-octane skirmish battler where you'll command a handful of elite troops in action-packed squad combat." We're still digesting what exactly that means but there is just too much stuff to chew on right now. Games Workshop has said that this game will be getting on going support and from the looks of the launch day stuff they aren't kidding.
What's In The Box?
For starters – the core set will have everything you need to play Kill Team. Two Kill Teams are included – Genestealer Cultists and Ad Mech Cultists Skitarii.  Plus all the rules, dice, rulers, data cards, a double-sized game board and some of the new terrain kits. You'll also be getting your hands on the new Core Manual, too: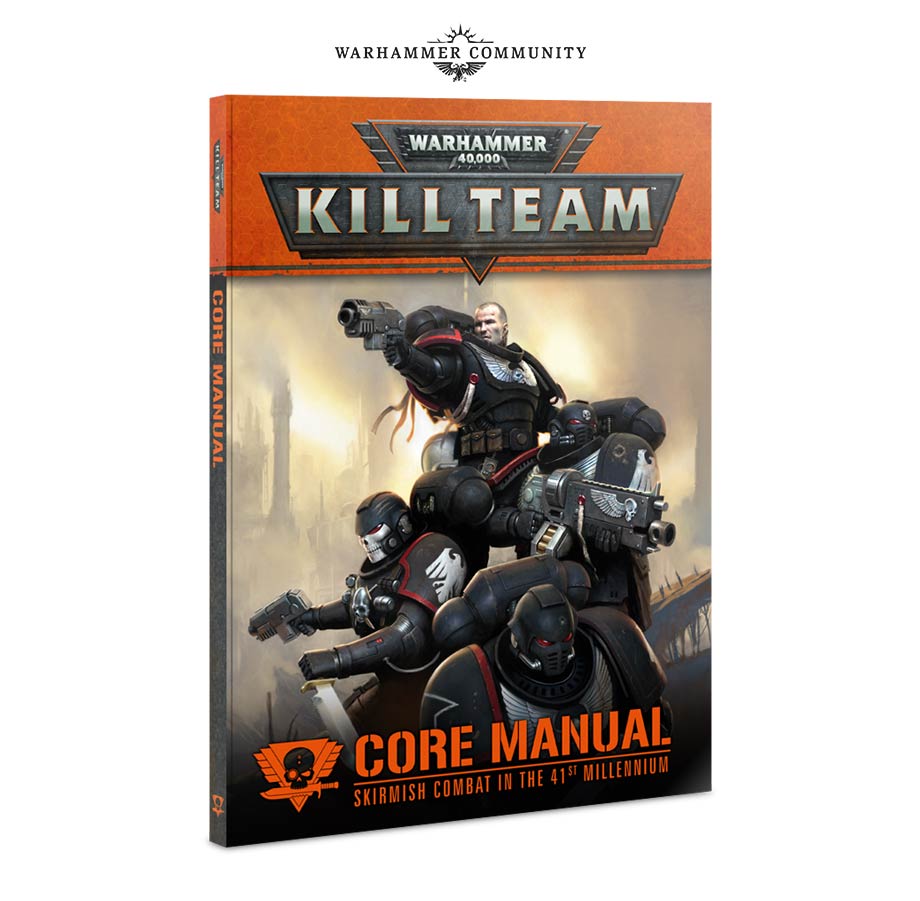 The Kill Team Core Manual is your complete guide to skirmish warfare, containing all the rules you'll need to assemble your kill team, pick your specialists and fight anything from quick open play operations to deep narrative campaigns. In the book, you'll find datasheets, Tactics and rules for all 16 factions in the game (so far), missions for every type of play, generation tables for your lore and much, much more.
Maybe you just want the book or already a huge collection of miniatures and terrain. Well good news – the Core Manual will be available separately if you're wanting to pick that up as a stand alone. But if you don't have a massive collection Games Workshop has all the extras you could ever want.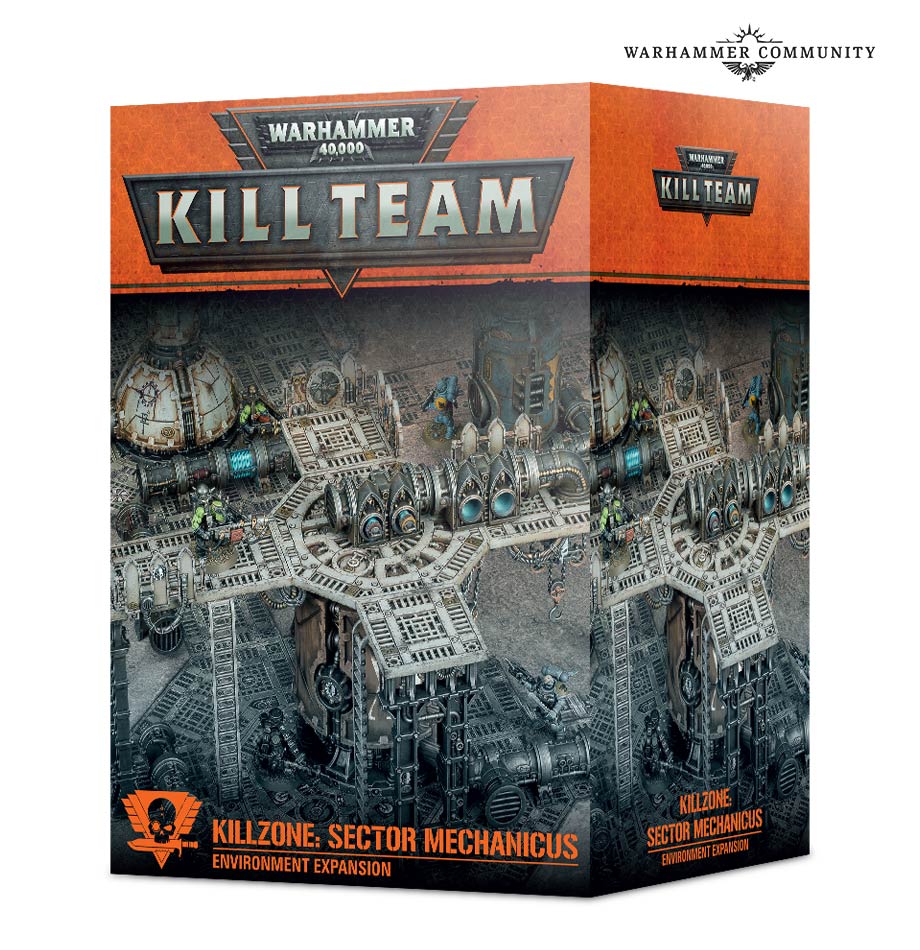 Killzones are going to be "one-stop shop" expansions for your terrain in Kill Team games. Not only will these come with more terrain, but they will also contain a two-sided battle board and unique tactics for the location you're fighting over.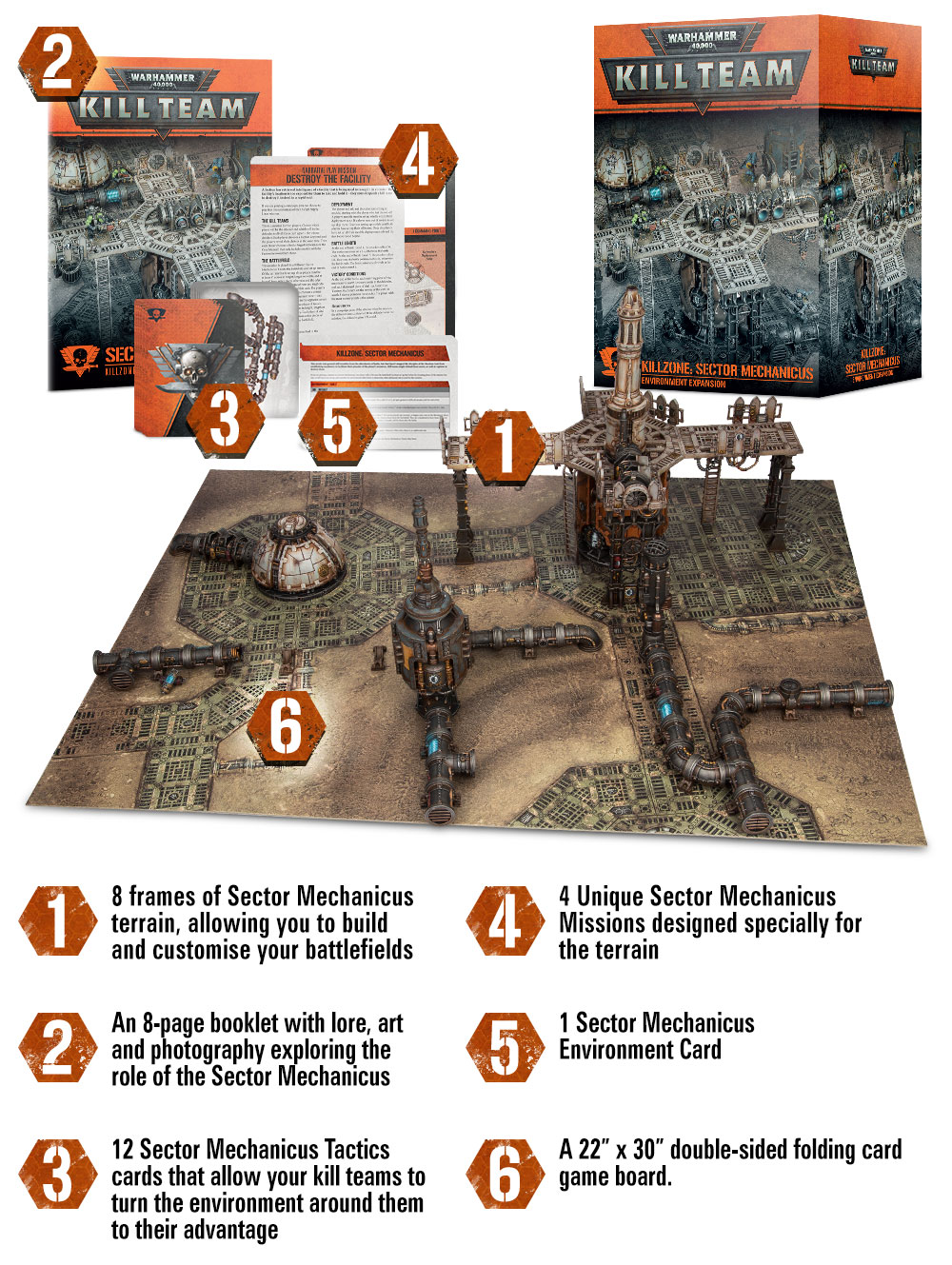 If you're looking to expand your Kill Team options, then Games Workshop also has two more starting Kill Teams you can pick-up as well: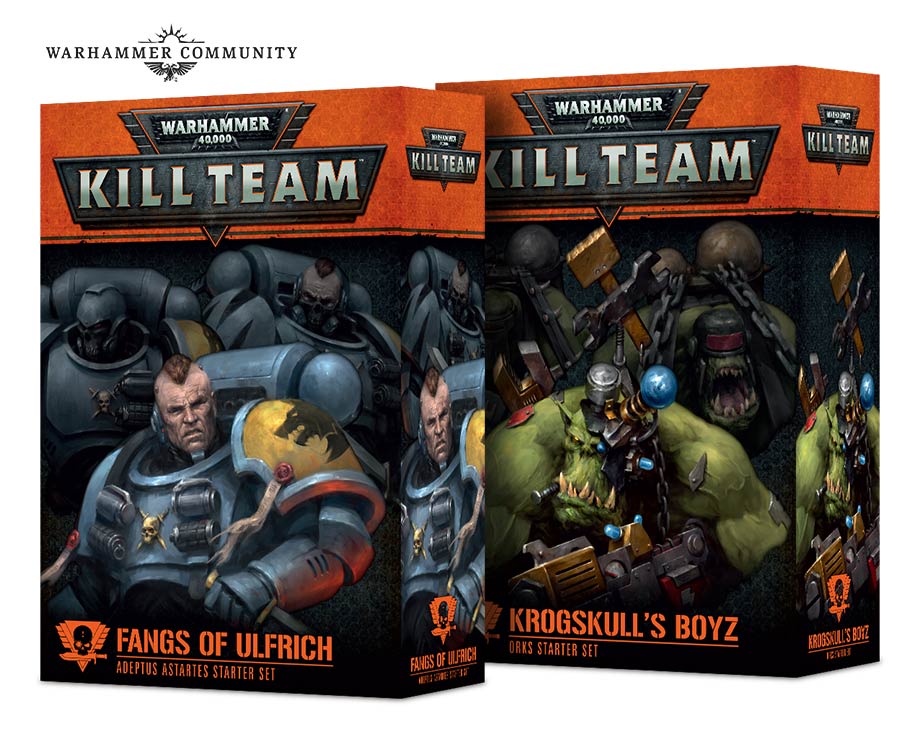 "Kill Team Starter Sets are the perfect way to get stuck in with a new kill team, each featuring specially selected models, new rules, custom tokens and terrain to bolster your collection, all at a lower price than picking up the contents separately. Each can be used as a pre-made kill team in its own right, or as a starting point for one of your own making, featuring unique faction tactics cards you won't find anywhere else."
These Starter Sets aren't just a box of miniatures to get your forces starter either. They come with extra tactics and a few extra terrain bits too.
These two starter sets are going to be available at launch – but don't worry, there are more on the way. With 16 different factions Games Workshop has a deep pool of options to choose from. Curious about what factions will be supported? Check out the list: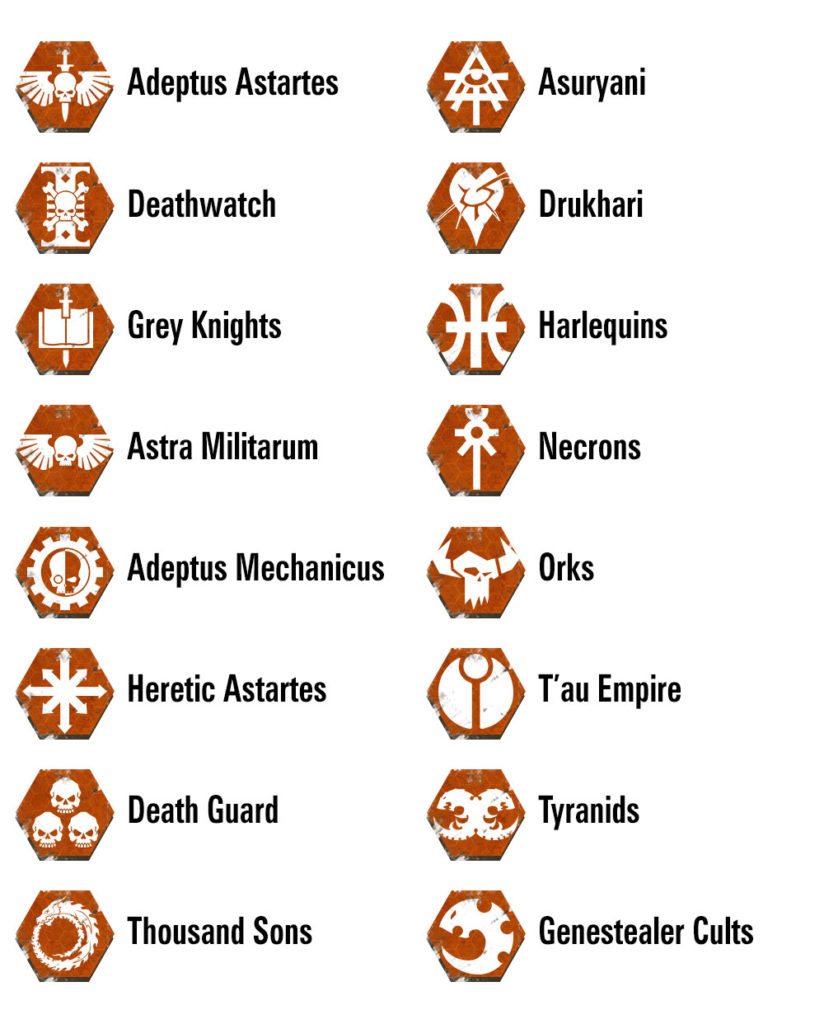 All The Extras
Still not enough Kill Team goodies for you? Well Games Workshop is unloading all the extras you can think of:
Dice, Data Cards, a Tape Measure and even an Kill Team carrying case. What more do you need? If you still have questions you can check out their Kill Team FAQ HERE.
Wait – So What About Kill Team: Rogue Trader?
Great question! That's actually covered in the FAQ:
So from the sound of things, Kill Team is going to be the "core game" and then Kill Team: Rogue Trader is going to be an expansion…eventually. But we'll be keeping an eye out for that along with the new factions that have been hinted at.
Kill Team – is the 40k Skirmish game you've been looking for?