Genestealers and Astra Militarum kick off the next wave of expansions for Kill Team, accompanied by the Sector Munitorum terrain which has that amazing Crane out of the Ork starter box.
GW hits the Kill Team Launch hard–no sooner have the core game and accompanying starter kits gone up for pre-order, than two more starter boxes and a new swath of terrain have been announced, coming next week. The Drop Force Imperator–a familiar looking bunch of Astra Militarum, and the Writhing Shadow, representing Genestealers everywhere. If actual Kill Teams aren't your thing, then rest assured, the Sector Munitorum releases will add a ton of options to your table–including that sweet Crane that looks like it's just waiting to be looted by a band of kunnin' orks.
via Warhammer Community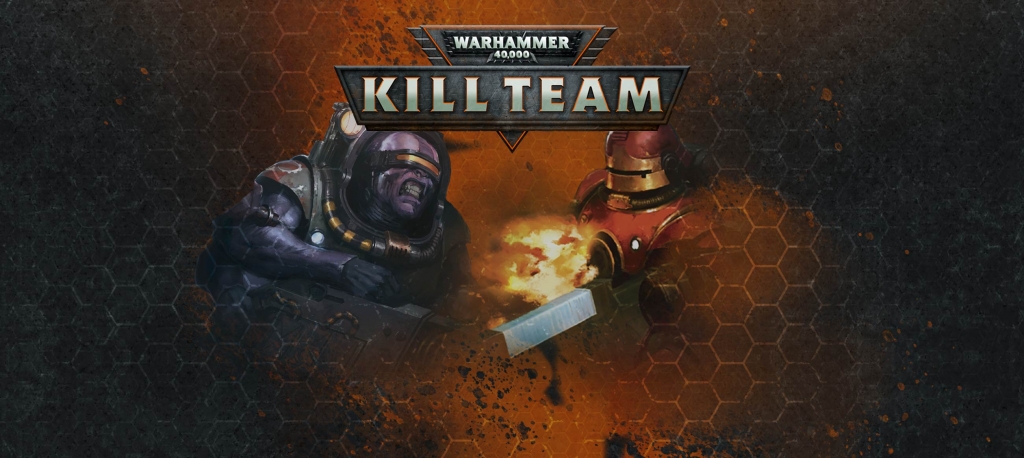 We meant it when we said that we'll be giving Kill Team loads of support! Hot on the heels of the Start Set, Core Manual and other launch goodies (available for you to pre-order right now!) we're bringing you a range of expansions for your game.

Firstly, kill teams themselves – next week, you'll be able to pre-order Drop Force Imperator and The Writhing Shadow – Astra Militarum and Genestealer Kill Team Starter Sets full of models, terrain and unique Tactics and missions for you to get your teeth into. Packed with the ever-useful Munitorum Armoured Containers, these are a cracking way to expand your collection whether you're diversifying an existing kill team or starting a brand new one.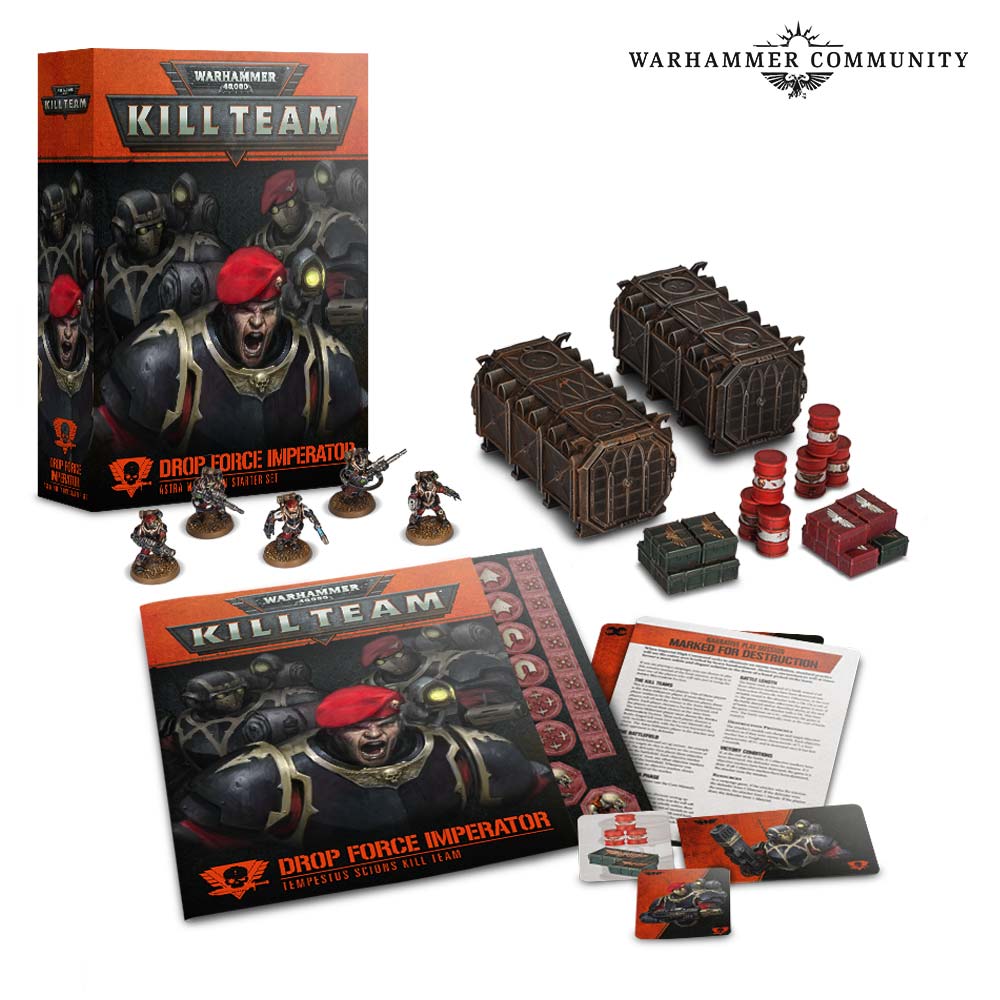 Looks like a bunch of Tempestus Scions there, which is great. Give them randomly generated names from Catachan, and you'll have folks like Wolf Cobra, Cobra Wolf, and Cobra Cobra ready to hit the battlefields of the Far Future with silent but deadly precision.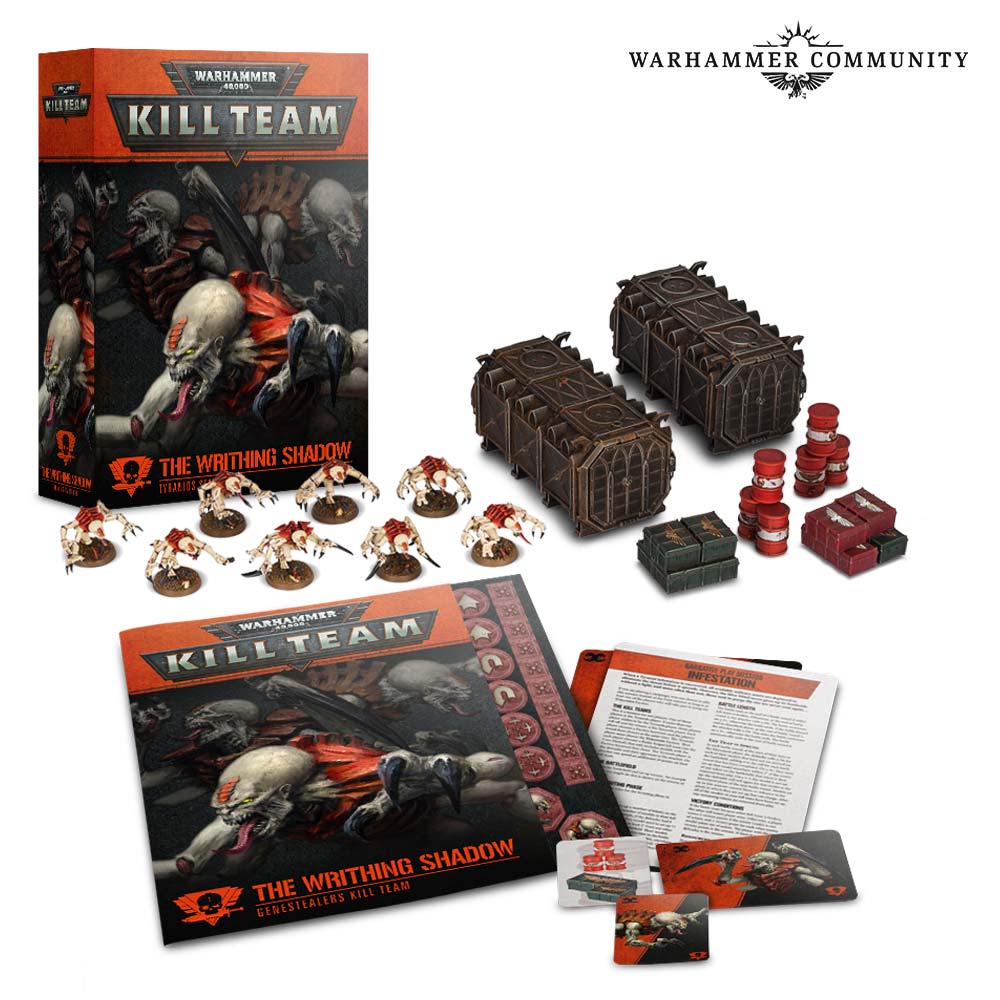 But why get five Tempestus Scions, when you could instead take nine Genestealers, which, incidentally is what you'll find in the Genestealer Kill Team starter box. Along with some shipping containters, ammo crates, and explosive barrels. Don't ask why the barrels are explosive, that's just an inherent property of barrels.
And of course,  both of these starter kits come with exclusive tactic cards, rules for using the terrain that's included with them, their own starter mission and datasheets. So you'll have exactly what you need to start playing with that force. These boxes are probably going to run you $60 (if the last two were any indication), and they'll be up for pre-order next week along with: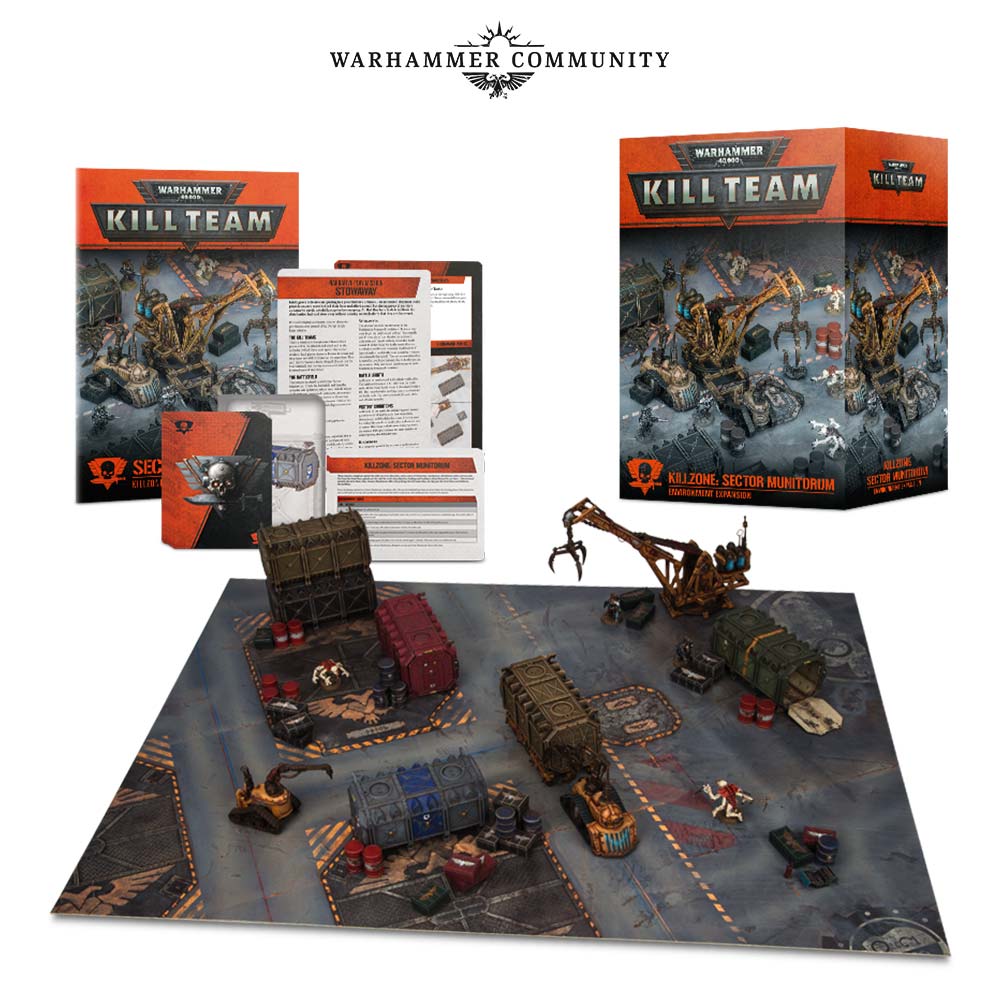 Did someone say Munitorum Armoured Crates? For those of you that can't get enough of these superb storage vessels, there's a Killzone especially for you! Killzone: Sector Munitorum lets you take your battles to the docks, warehouses and ammo dumps of the 41st Millennium with six Armoured Containers and some Galvanic Servohaulers, plus a double-sided card gaming board as well as unique tactics, missions and an environment card.

At the same price as a Start Collecting! Set, this box is worth it just for the terrain inside alone, costing almost half what you'd spend getting everything inside separately. Like all Killzones, this set can be combined with those from the Kill Team Starter Set and the Sector Mechanicus terrain to create bigger battlefields, allowing you to quickly build up a collection that you'll be able to use for your games of Warhammer 40,000 as well as Kill Team.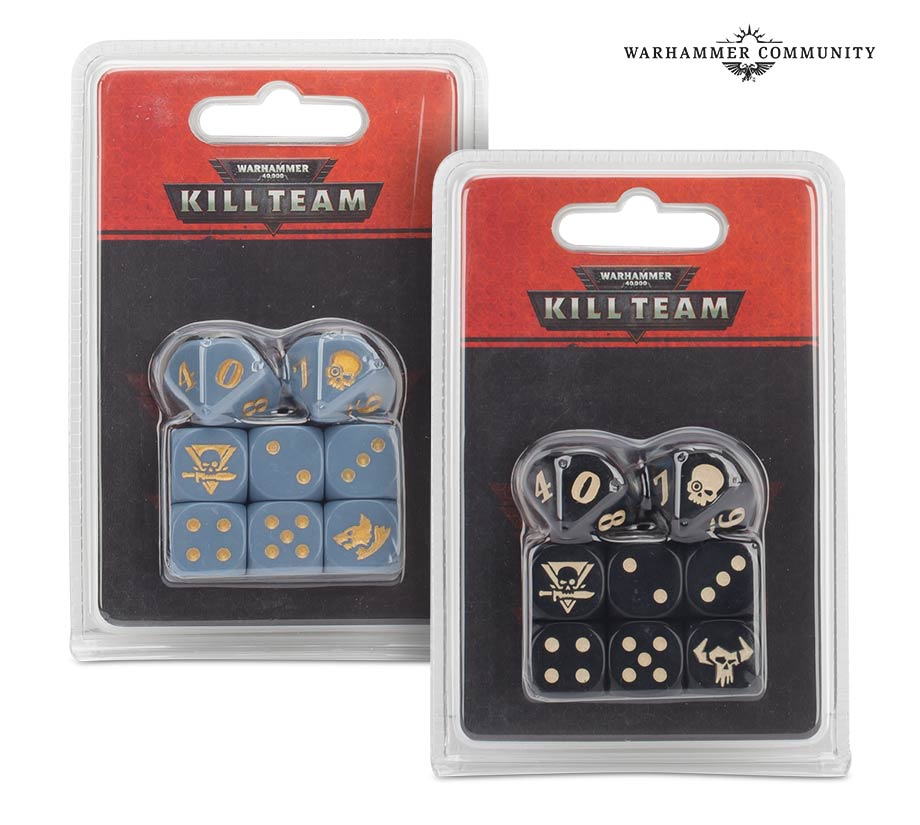 It's true–these terrain kits play very well with each other. If you have some Sector Imperialis terrain you can set up a cathedral/fortress that's been bombed out, right on the edge of an ammo dump. Really represent an Imperial Base tha's being overrun. You'll also find some special Kill Team dice out next week for those of you who want everything to match.
I'm waiting for the crazy Officio Assassinorum Kill Team myself.