Games Workshop is continuing their previews of the Kill Team with looks at all the factions and Orks are up next. How will the Orks handle these clandestine missions behind enemy lines? I'm betting a WAAAGH!!! is involved.
We've looked at the Ad Mech, Genestealers Cult, and the Space Marines in Kill Team. Today we're getting a taste of what the Orks bring to the tabletop in these smaller scale skirmishes.
What Tactics will the Greenskins use? How will the Boyz handle the unique missions and challenges of fighting in a smaller scale engagement? Time to use some of that Ork Cunnin' if you ask me!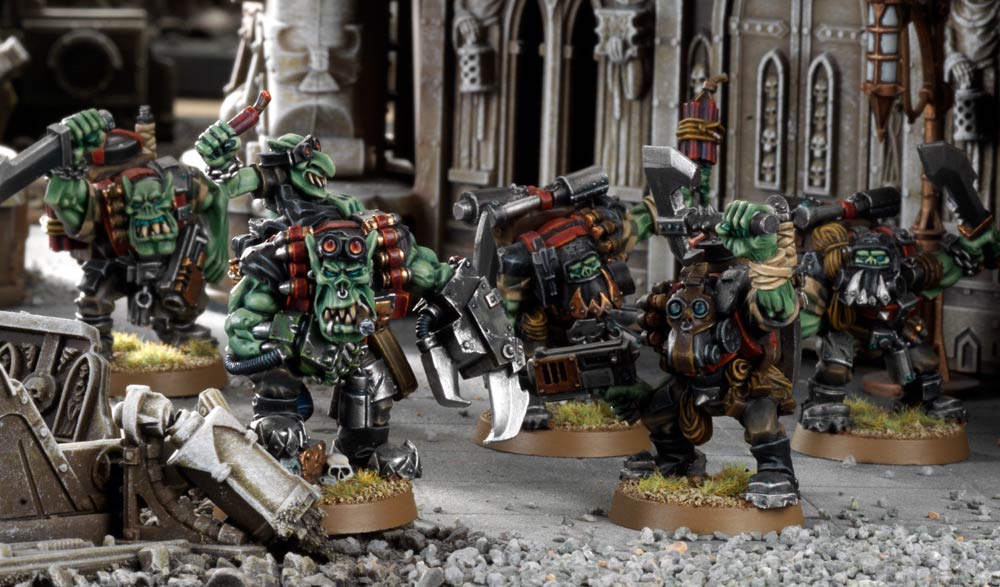 In today's Kill Team Focus, we're looking at the unique charms of an Orks kill team, as well as checking out the units and Tactics you'll be able to use…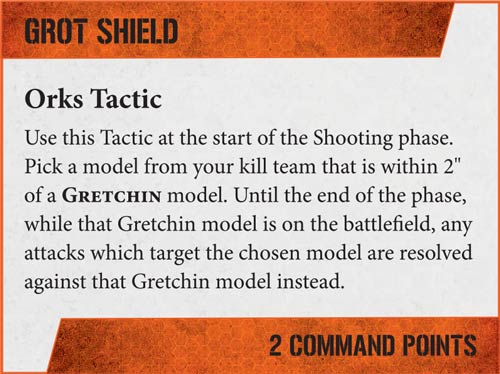 Using a Grot as a shield is a totally a "unique charm" of the Orks. I'd feel bad for the little guys in this, but I'm too busy laughing at the thought of an Ork grabbing a Grot by the scruff of their neck and holding them up as a shield. Now that is some orky problem solving.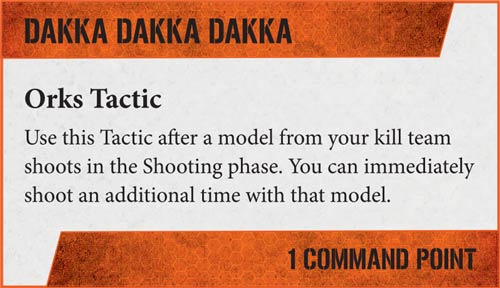 Orks aren't known for their accurate shooting – but they make up for that with a volume of fire that can topple the sturdiest armor. This tactic allows you to throw more bullets at the problem which could be very handy at the right time!
On the same day as the Kill Team boxed set releases the Orks are also getting their own starter, too. You'll be able to dive right in and play your Orks in no time with Krogskull's Boyz: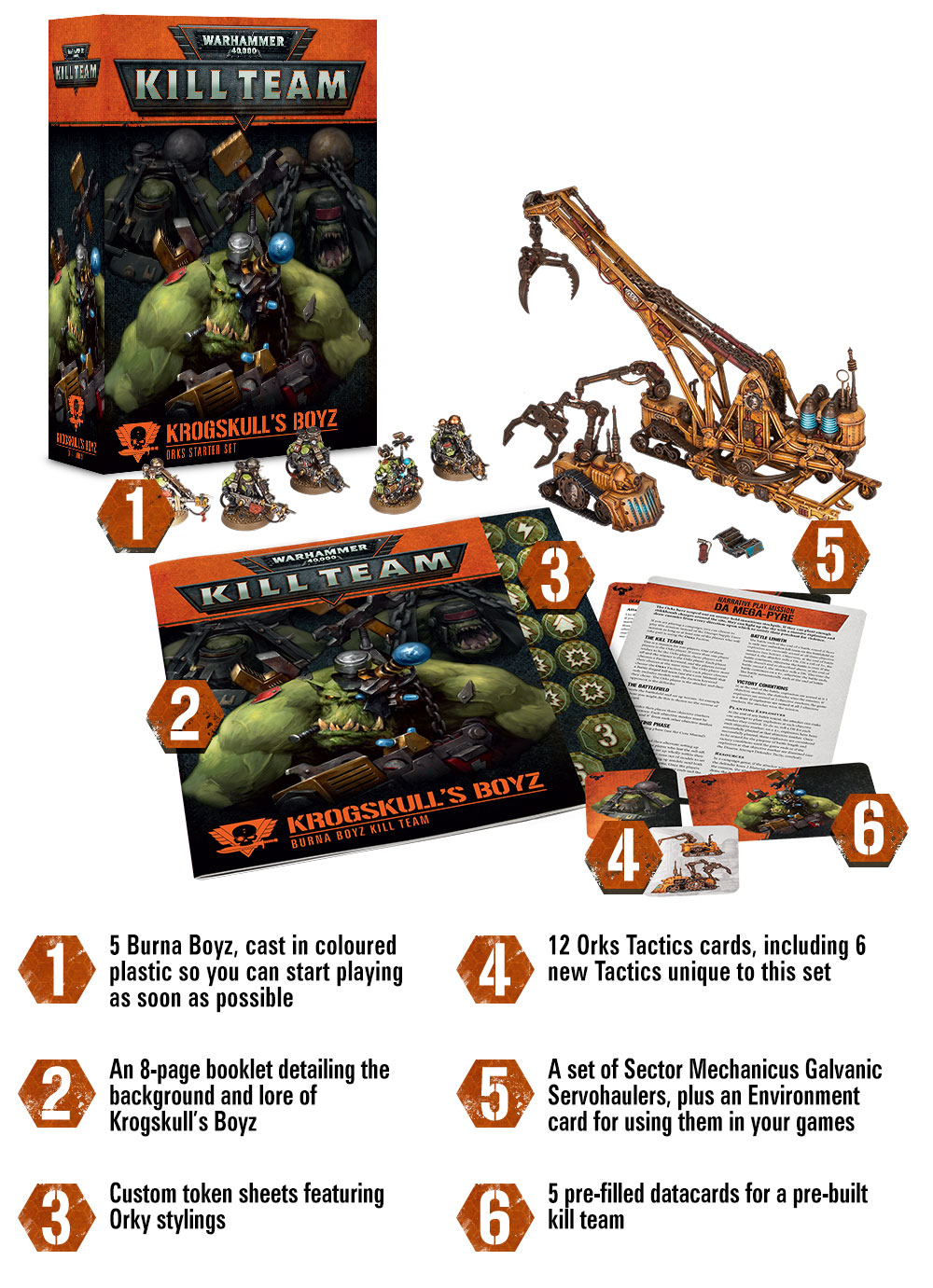 It's going to be interesting to see what Special Rules make the jump for the Orks from 40k to Kill Team. We've seen the Ad Mech get their canticles and the GSC get their Cult Ambush – I'm fully expecting the Orks to get some sort of WAAAGH!!! ability. Then again, we still haven't seen their codex for the new edition – maybe they have even more stuff up their sleeve.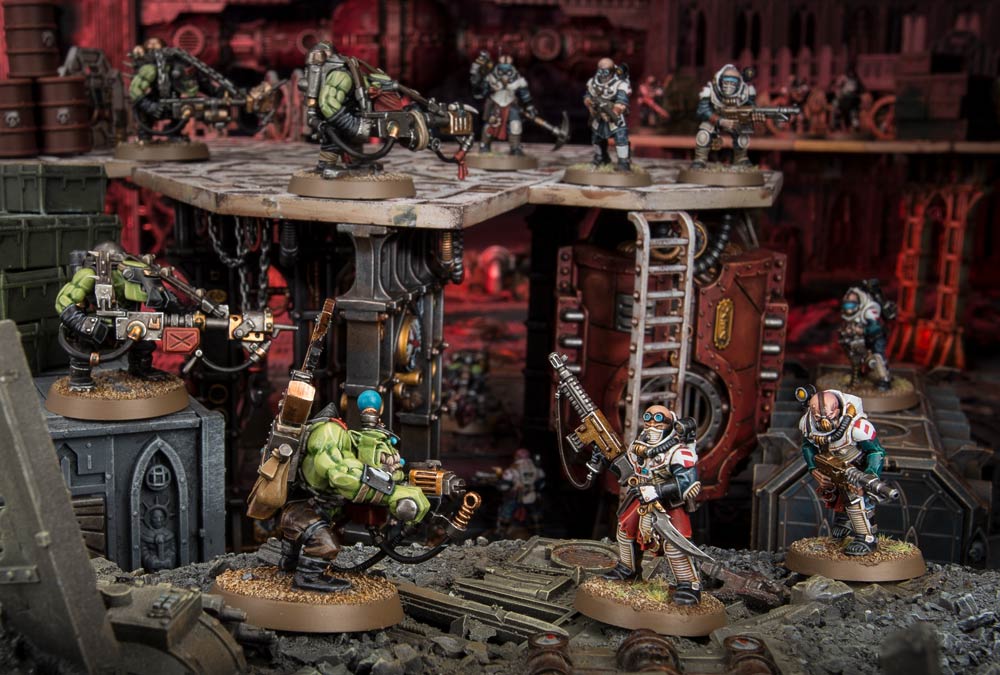 Are you ready for the Orks in Kill Team? Orks is Da Best after all…