Are the 40k Kill Team Starter Sets worth the price of admission? Let's take a look and see if we're get a deal or if we're being taken for a ride.
If the pricing info from the numerous industry professionals are correct (and we have a pretty good reason to trust them) then the new Kill Team Starter Sets are clocking in at $50 a pop. Now the Adeptus Astartes (aka Marines) and the Ork starter set are clocking in at $60. Either way, these should still be a pretty good deal, right? Let's run the numbers to find out.
Drop Force: Imperator $50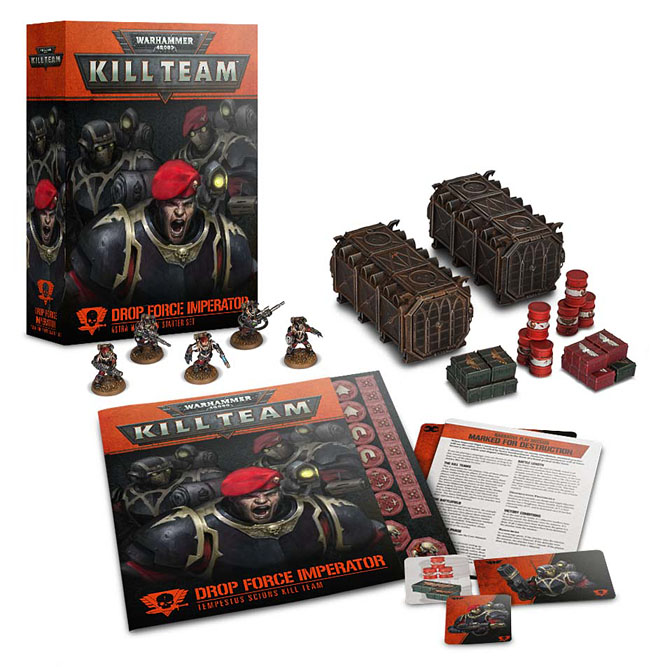 What's in the Box?
Militarum Tempestus Scions $35
Munitorum Armoured Containers $50
Various Extras – $ ???
Total: $85… or is it?
Let's take a step back and look at those Munitorum Armoured Containers. You're only getting 2 crates. That means you're only getting 2 sprues: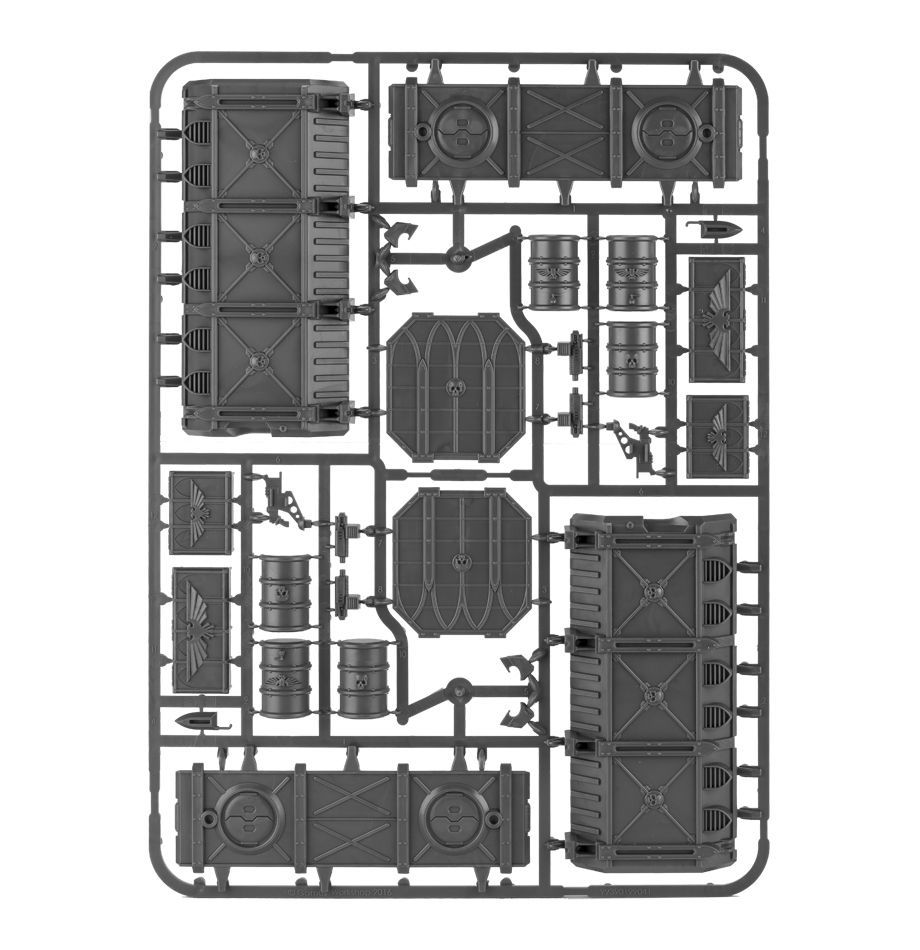 In the Munitorum Armoured Container box, you actually get 3 sprues. So if the cost for 3 is $50, then the cost for 2 should be $33.34 (or lets just say $33.50 because it's GW pricing).
So that brings our new total to $68.50. Not counting the pricing of the "Extras" in the box (more on that below) that's still a savings of $18.50 – not too bad.
The Writhing Shadow $50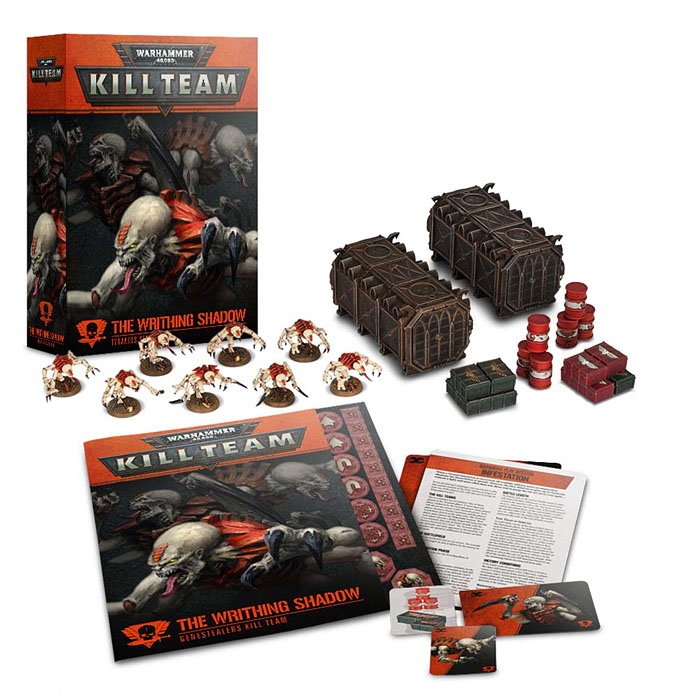 Okay, so how about those genestealers?
Munitorum Armoured Containers $50 Two Sprues – $33.50
Various Extras – $ ???
Total: $63.50
This would mean the savings for the Genestealer Kill Team is $13.50. Okay – not as good but still not terrible.
What about those Extras?
Here's where things get a little strange. Those extras in the box – the missions, tokens, and the cards (specifically the cards) – actually should have some sort of value associated with them. Why? Because they do give you more rules for your Kill Team that are exclusive to the box. Now, the case can be made that "the rules should be free!" and I get that that – but these rules are still exclusive to the box.
Preview Tactics From GW: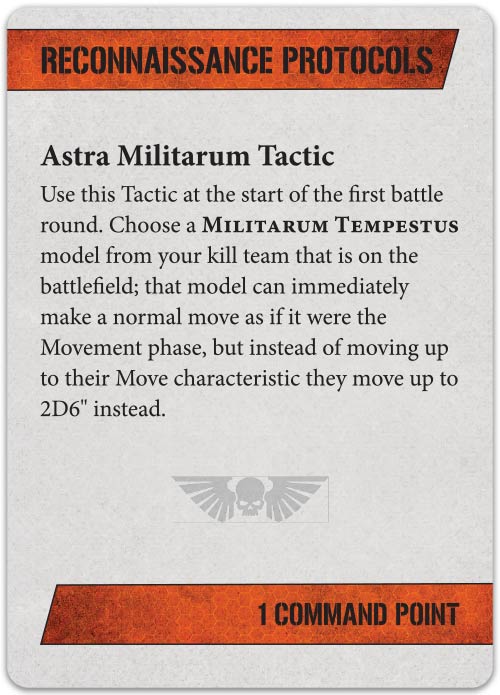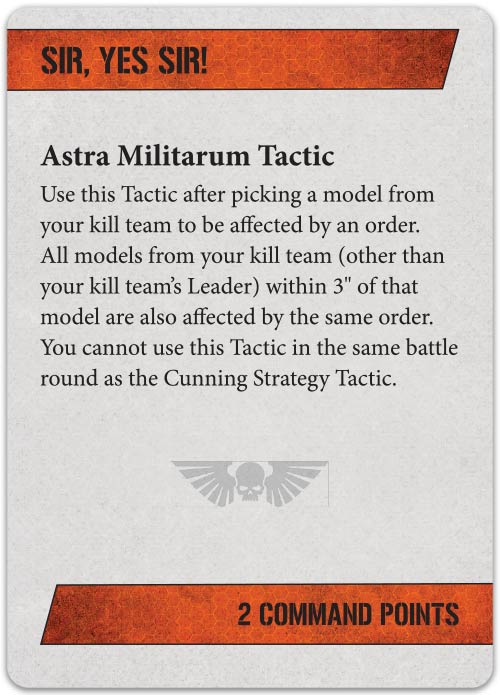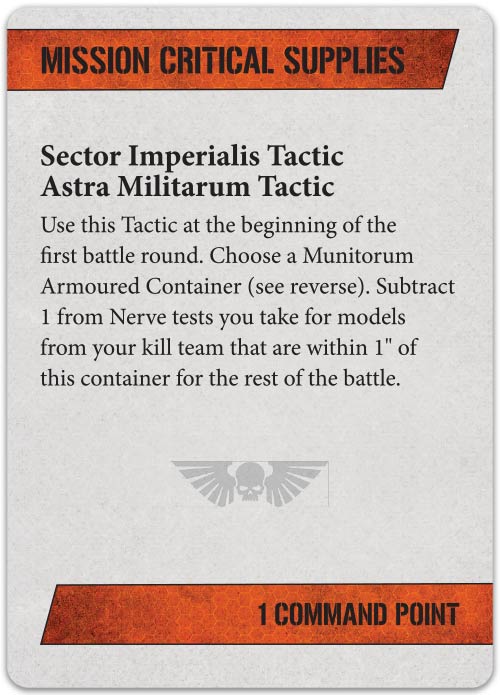 As a person who is definately interested in playing a Tyranid Kill Team that means if I want to get "all the rules" for the Kill Team, I'd have to purchase one of these starter sets. I already have the terrain and the genestealers so I'd really only be paying for the extras. Are those extras worth $50 to me? Maybe – but at the same time I'd much rather get access to those via a Card Pack for $12.50 or something that has all my faction tactics in a single deck a la Data Cards for 40k.
Overall, I think the starter sets are still a good deal for new players. But if you already have all the terrain and miniatures are these boxes worth it to you? I guess you have to ask if you really need more Scions/Genestealers/Marines/[your faction here] models. And also, how much do you value having those extra exclusive rules?
What do you think? Are these starter sets priced about right or are they a little too rich for your blood? What if they were priced at $60 – would you feel the same way? Let us know by clicking the Load Comments tab below!