If you have seen any of the Kill Team stuff–and if you're here, then it's safe to assume that you've seen it–then you know that the Sector Imperialis terrain is the hero that we've been holding out for.
Blocking line of sight to to my Skitarii Rangers, but not to my heart, the Sector Imperialis Terrain is fantastic. It's spacious enough that you can fit multiple squads on even just a single set, modular enough that you can build what you need, and it'll degrout your bathroom–I'm not sure why you'd need to degrout your bathroom, but there you have it. The long and the short of it is that this terrain feels like something that 40K has been needing for a while.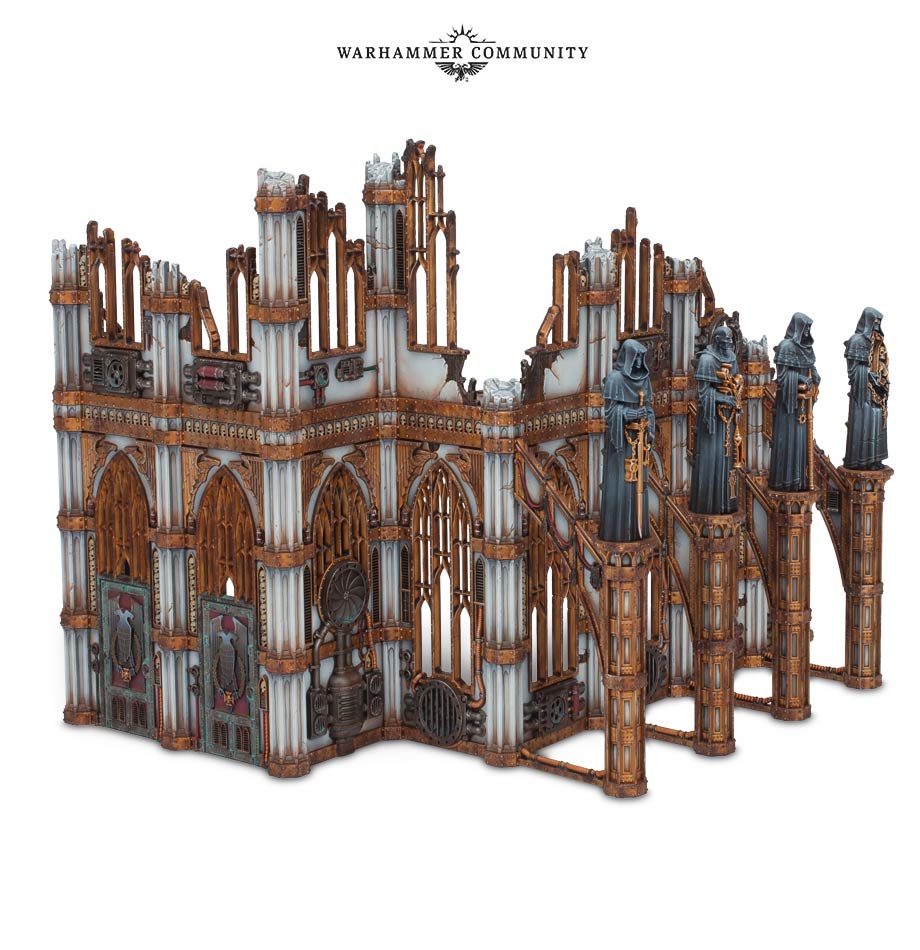 Line of Sight is a huge deal in 40K right now. It keeps you safe, lets you get in position, and it gives youyet another reason to try and control the board. So come take a look at what went into designing this terrain, and how it all fits together.
via Warhammer Community
The Sector Imperialis terrain is truly modular in every sense of the word, and can be assembled in a number of different ways that far exceeds this humble writer's ability to calculate. If you have enough kits, it's even possible to create complete buildings that are all but untouched by the ravages of war (though it's unlikely to stay that way for long with plasma shots and orbital bombardments flying).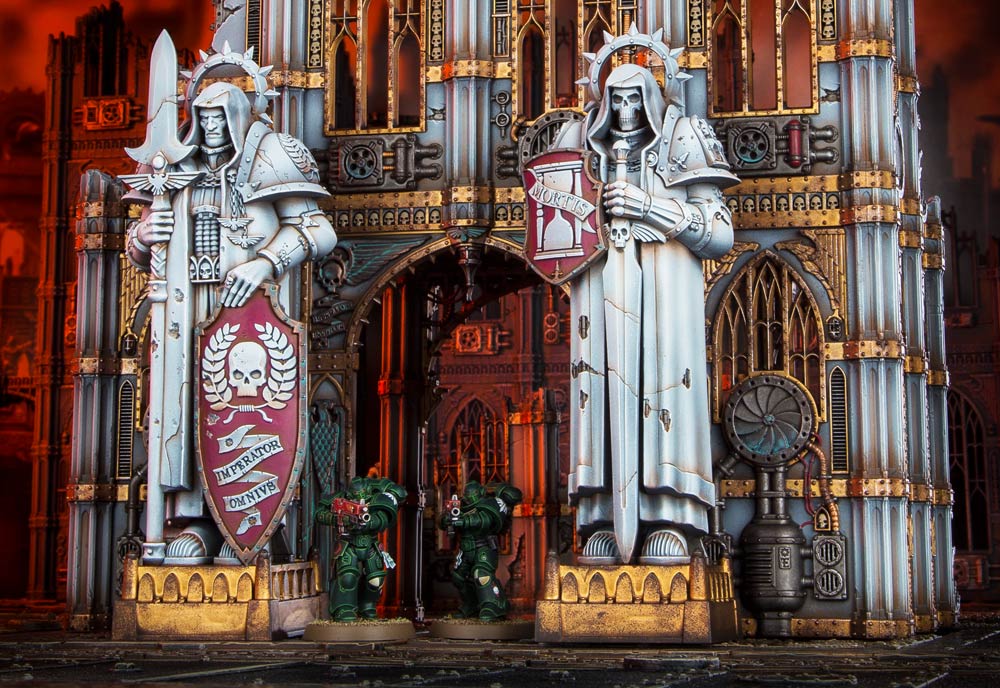 One of the luxuries of the large floor sections in the Sector Imperialis kits is that they can comfortably accommodate even the largest squads on the same level. No longer will poor old Battle-brother Verandius suffer the ignominy of having to remain at ground level while the rest of his 10-man Hellblaster Squad enjoys a glorious view of the battlefield from the first floor!
One of the more exciting things baout the terrain is that it plays well with the Sector Mechanicus terrain–so whatever it is you're trying to build, gothic ruins, industrial gothic ruins, gothic industrial ruins, industrial gothic gothic industry that's been left ruined by bombardments and warfare (of which that's the only thing in the grim darkness of the distant future), then check them out.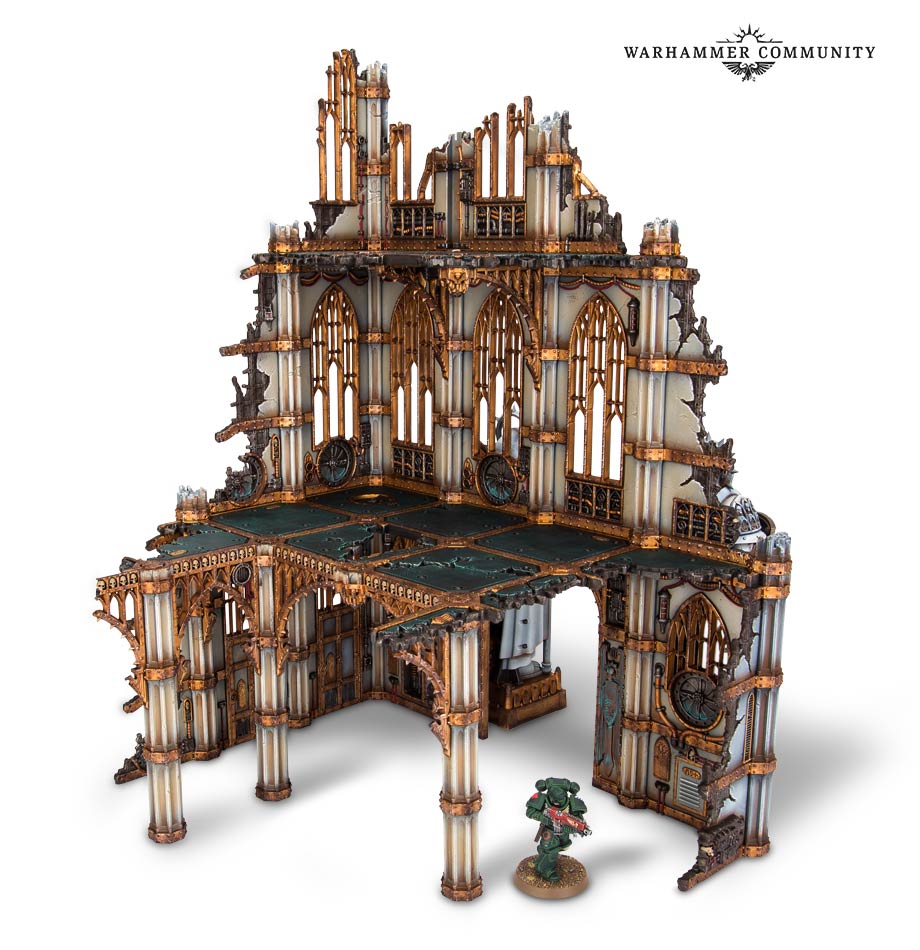 See what kind of terrain you can build once launch day arrives.
We're going to go a little out of the ordinary, and try and build an industrial gothic waste when we get our hands on this terrain.