I hope you bought your ticket because Adeptus Titanicus has a Hype Train, LITERALLY! Check it out along with some looks at the new buildings coming your way in the game of Giant Robots going to war on each other!
Spotted at Forge World Day 2018*, the Chance of Gaming Blog had some hidden gems – namely a freaking TRAIN! This is kind of a big deal for fans of EPIC because it's either a hint that a certain faction might be heading back or it's just a really obvious hat-tip to that faction. Either way, we're pretty pumped.
Couple of things:
This might be a Forge World resin kit or at 3D print a prototype. You can see some of the graininess on the engine card in the pics below.
We think this is a legit model because it's using some of the same crates that the other Forge World boards are using
Anyhow – take a look at the pics below and enjoy: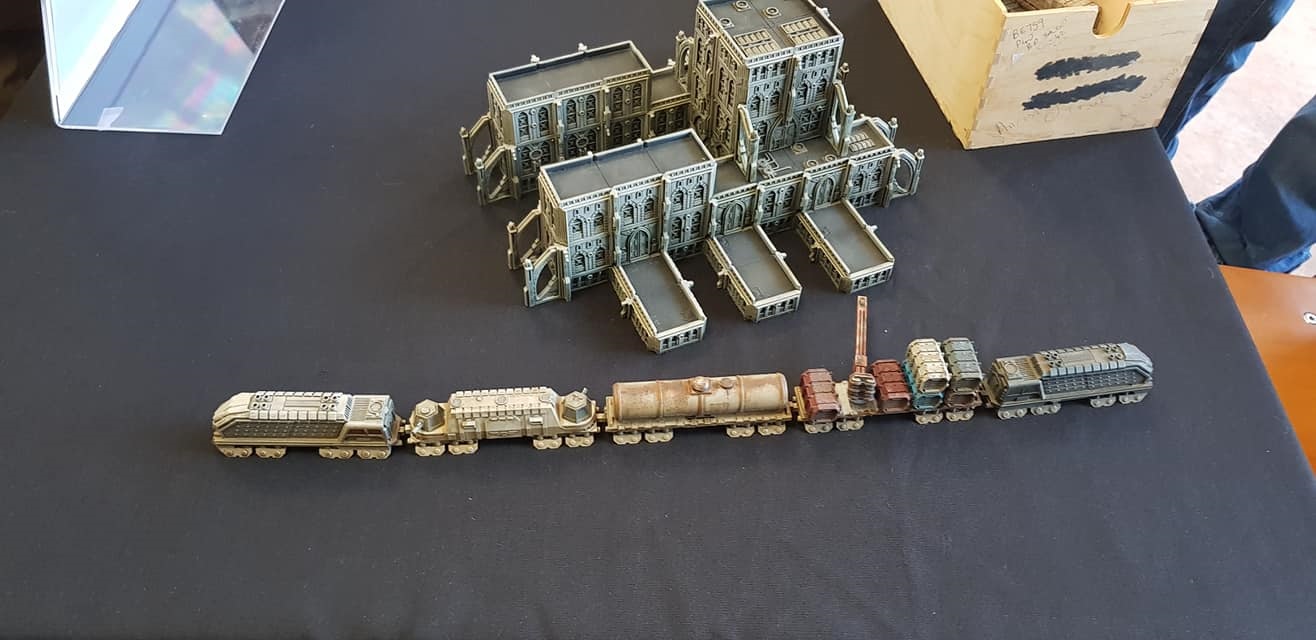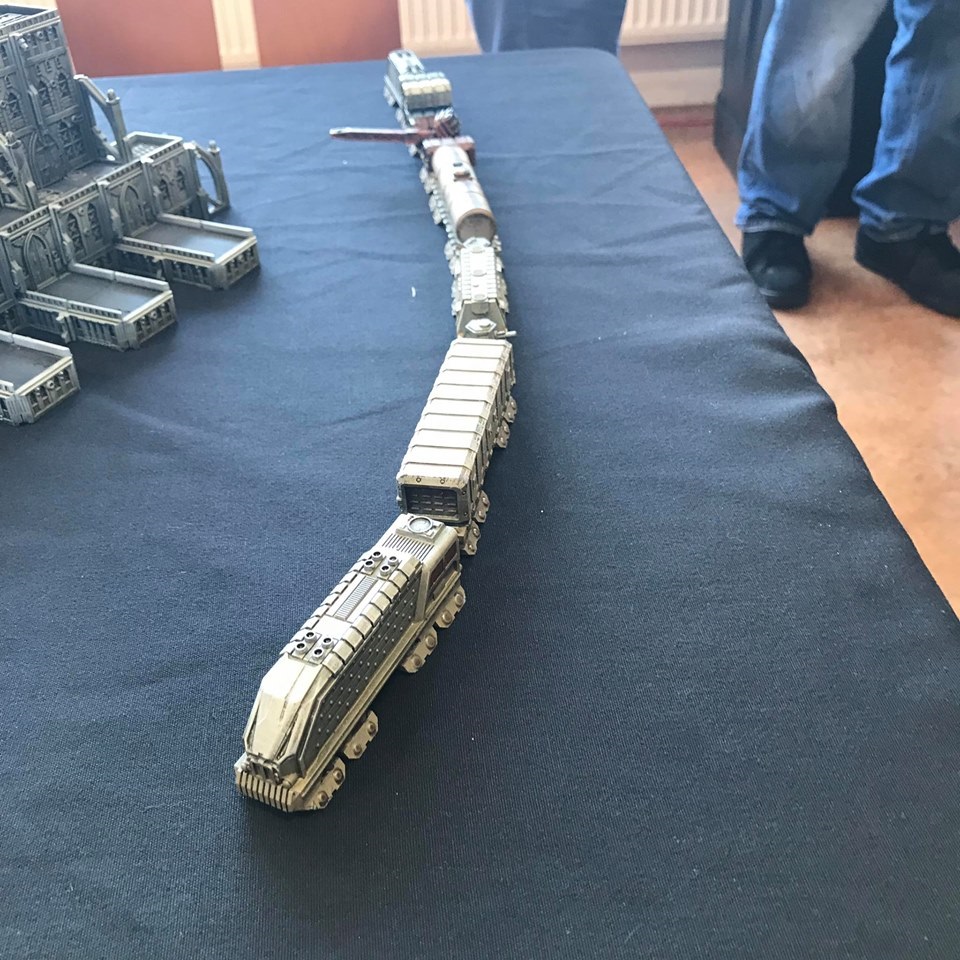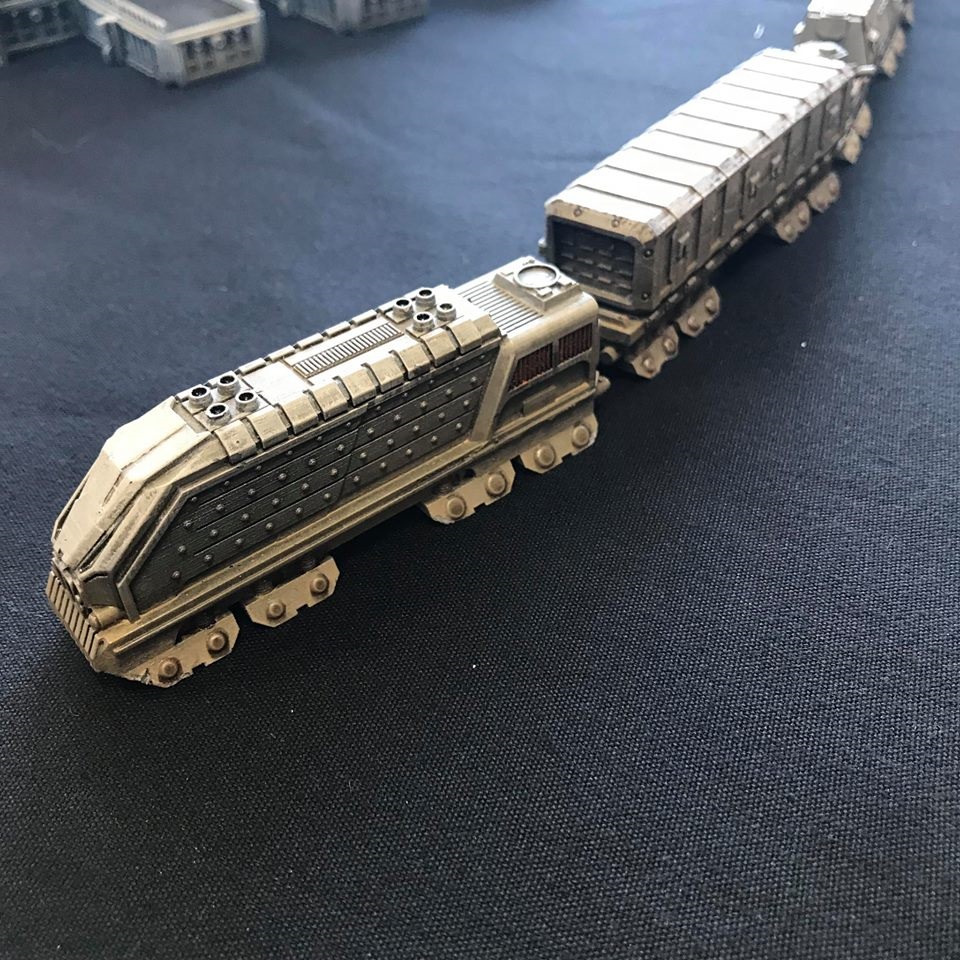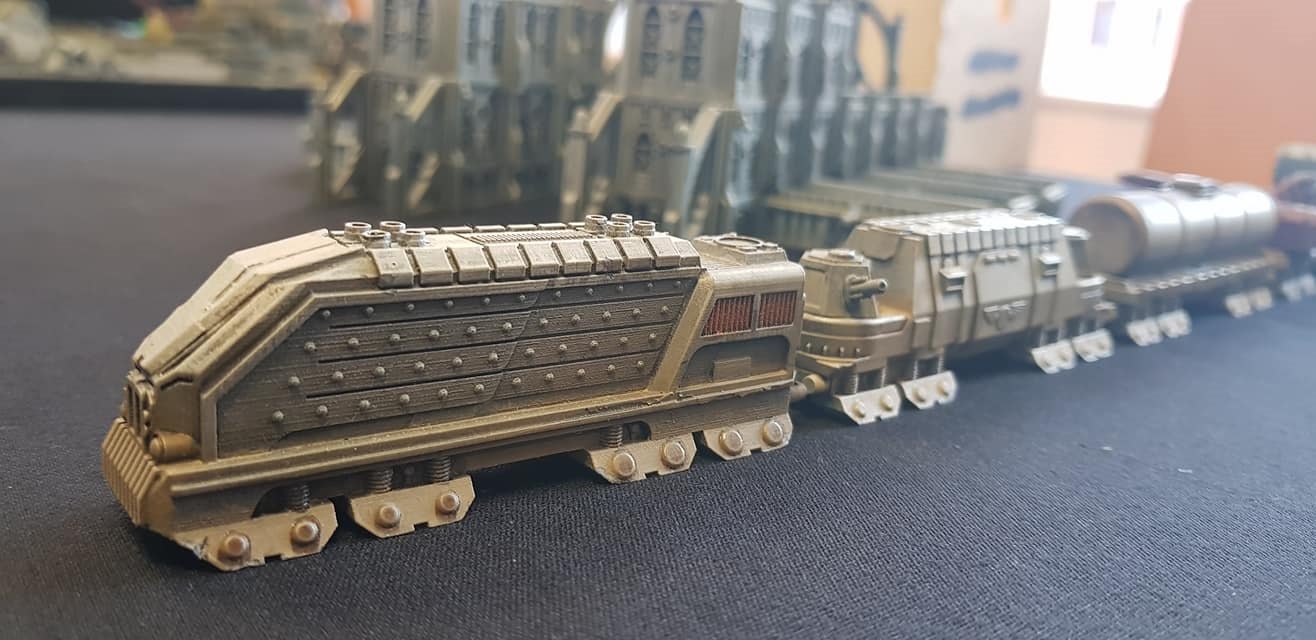 Also, to give you a sense of scale here is the terrain piece and some pictures that show the height of the Warlord and Reaver: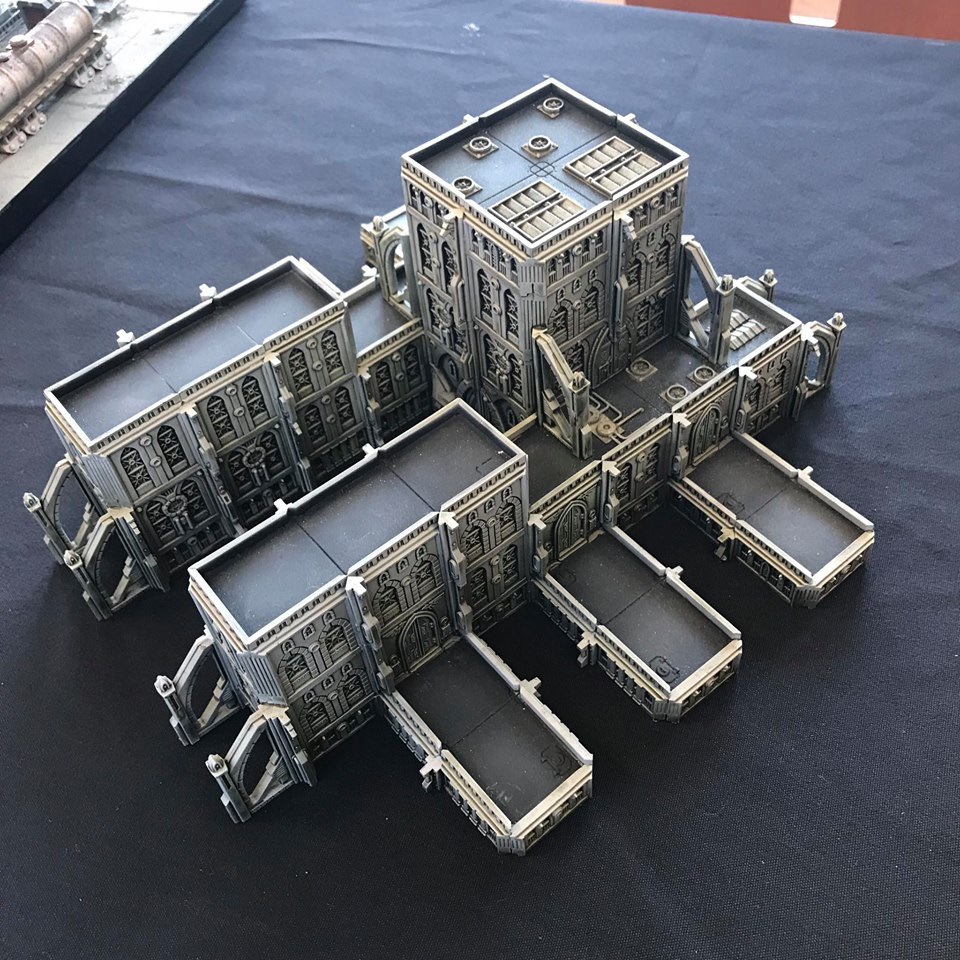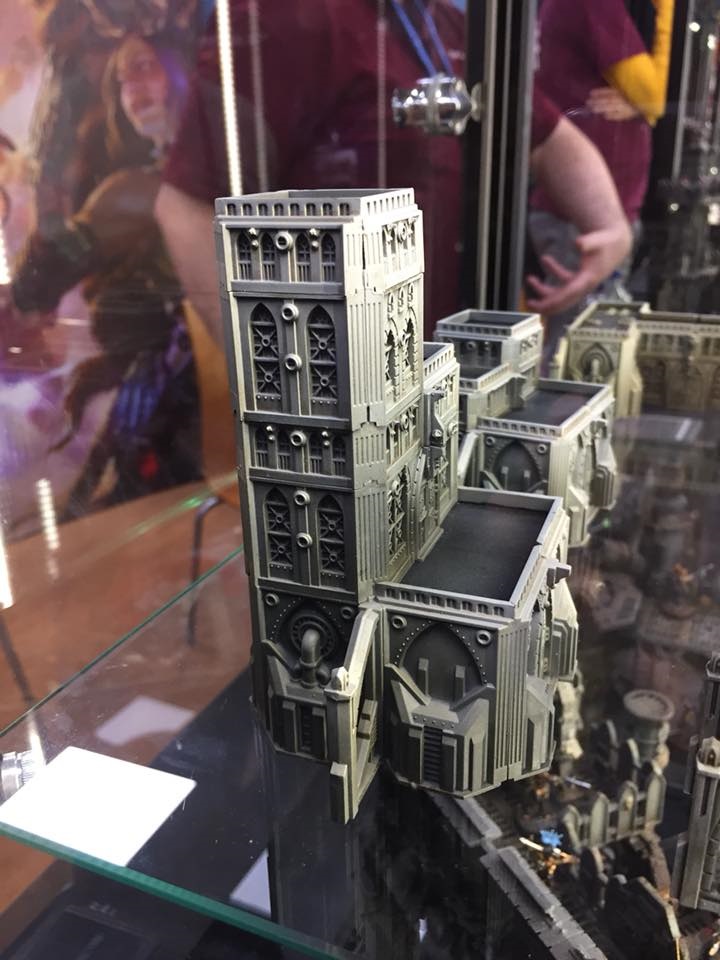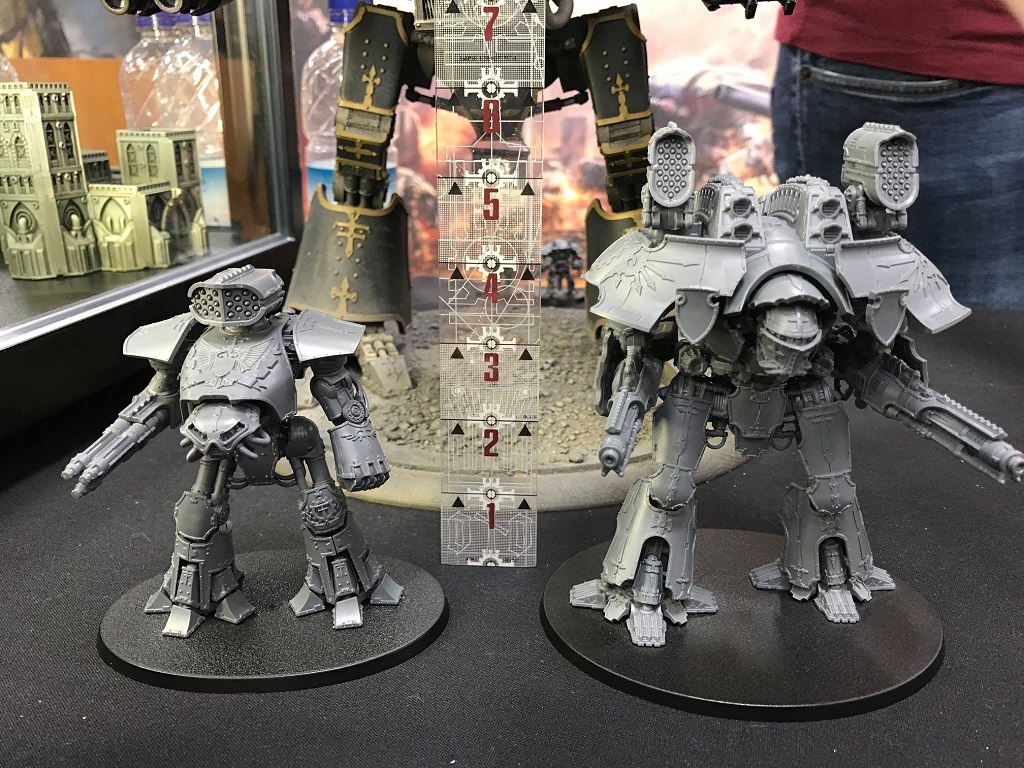 I don't know about you, but I'm pretty pumped. The Warlord is a little smaller than I though at 5.5″ to 6″, but hey, that still a boat load of detail. I can't wait to get my hands on these kits!
Get ready to ride the Hype Train until August – Next Stop Adeptus Titanicus!
*The original source had these labeled as "Adapetus[sic] Titianicus[sic] Picture from Forgeworld Day 2017" – we're pretty sure that is why folks might have missed these before.